Summary: This article provides an overview of the types of topics and skills that are required for success on entrance exams for a design program. It outlines practical tips on preparing for and taking the exams, as well as suggested study resources.
Wondering what to study for Design entrance exam? What should your overall strategy cover all top design examinations, such as UCEED, NIFT, NID, CEED, and others?
Don't be concerned. We got you covered.
Do you know the majority of the design entrance exams are conducted at the beginning of every year? Let's check what to study for Design Entrance Exams?
Design Entrance Exams Dates 2024
Check out exam tentative dates for different design entrance examinations-
| | |
| --- | --- |
| Exam | Exam Date (Tentative) |
| UCEED | Jan 2024 |
| NIFT | Feb 2024 |
| CEED | Jan 2024 |
| NID | Feb 2024 |
Check out: How To Prepare For UCEED In 6 Months
What to study for Design Entrance Exams?
Let us understand first learn about different design exams one by one.
UCEED 2024
Since this is a computer-based examination with a pen and paper drawing question, it necessitates a different approach to preparation.
Unlike other design entrance exams, the UCEED assesses your ability to visualise and spatialize, as well as environmental and social awareness and problem-solving abilities.
The question paper consists of two parts: Part A and Part B. The syllabus is different for Part A and B.
The UCEED 2024 Syllabus for Part A -
Visualization and Spatial Ability
Observation and Design Sensitivity
Environmental and Social Awareness
Analytical and Logical Reasoning
Language and Creativity
Design Thinking and Problem Solving
UCEED Part B: The question paper aims to test your drawing skills which will require subjective evaluation.
You can check out UCEED Syllabus 2024 and UCEED 2024 Exam Pattern for detailed insights.
National Institute of Fashion Technology (NIFT 2024)
The NIFT exam, which is extremely competitive, attracts about 22000 applications each year.
The main aim of this entrance exam is to evaluate your intuitive ability, power of observation in concept development, and design ability.
The format of the NIFT entrance exam for BDes and MDes program admissions is three-tiered.
You must first take the Creative Ability Test (CAT) and the General Ability Test (GAT) as part of the NIFT entrance test 2024 for BDes and MDes admission (GAT).
Check out the detailed NIFT Syllabus 2024 and NIFT Exam Pattern 2024
National Institute of Design (NID 2024)
The admission test for NID is divided into two stages: preliminary and mains.
In the preliminary exam, there are two types of questions: objective and subjective. A studio test and a personal interview will be part of the Mains exam.
The prelims exam is a written test using pen and paper, but the mains exam includes a studio test and a personal interview.
Check out the detailed NID Entrance Exam Syllabus 2024 and NID Exam Pattern 2024
How should I approach Design Exams?
Check out the detailed Syllabus and Exam pattern of all the design exams.
Work on Sketching Skills
Design Exams require good sketching skills. Practice more and more sketching questions.
Learn how to prepare for drawing questions and what your approach should be while answering drawing-related questions.
Improvise General Knowledge
You will always be more observant and confident if you have a broad knowledge base. The benefits of having a strong grasp on GK don't stop there. It's reflected in your responses as well.
Consider creative design concepts for government programs and issues at hand.
In NIFT Exam, the questions are designed to test your reading comprehension skills.
Work on English Language Section and Improve Vocabulary
Check out: How To Prepare For NIFT in 6 Months?
Try to build your vocabulary by reading the newspaper. More emphasis should be placed on topics like synonyms, fill-in-the-blanks, sentence correction, spelling mistakes, and one-word substitutes.
For the Reasoning section - Focus on topics like coding & decoding, syllogism, blood relations, puzzles, and directions.
Solve questions from previous year's papers to understand the difficulty level.
Quantitative Aptitude section - Be thorough with the concepts like number system, average, time & speed, probability, height & distance, ages, permutations & combinations.
Time Management - In the Design Entrance examinations, time management is crucial. Each question may take a varying amount of time. As a result, you should avoid devoting too much time to a problem for which you do not have an answer.
Preparing for the final exam by practising the previous year's exams and mock tests can help you improve your speed.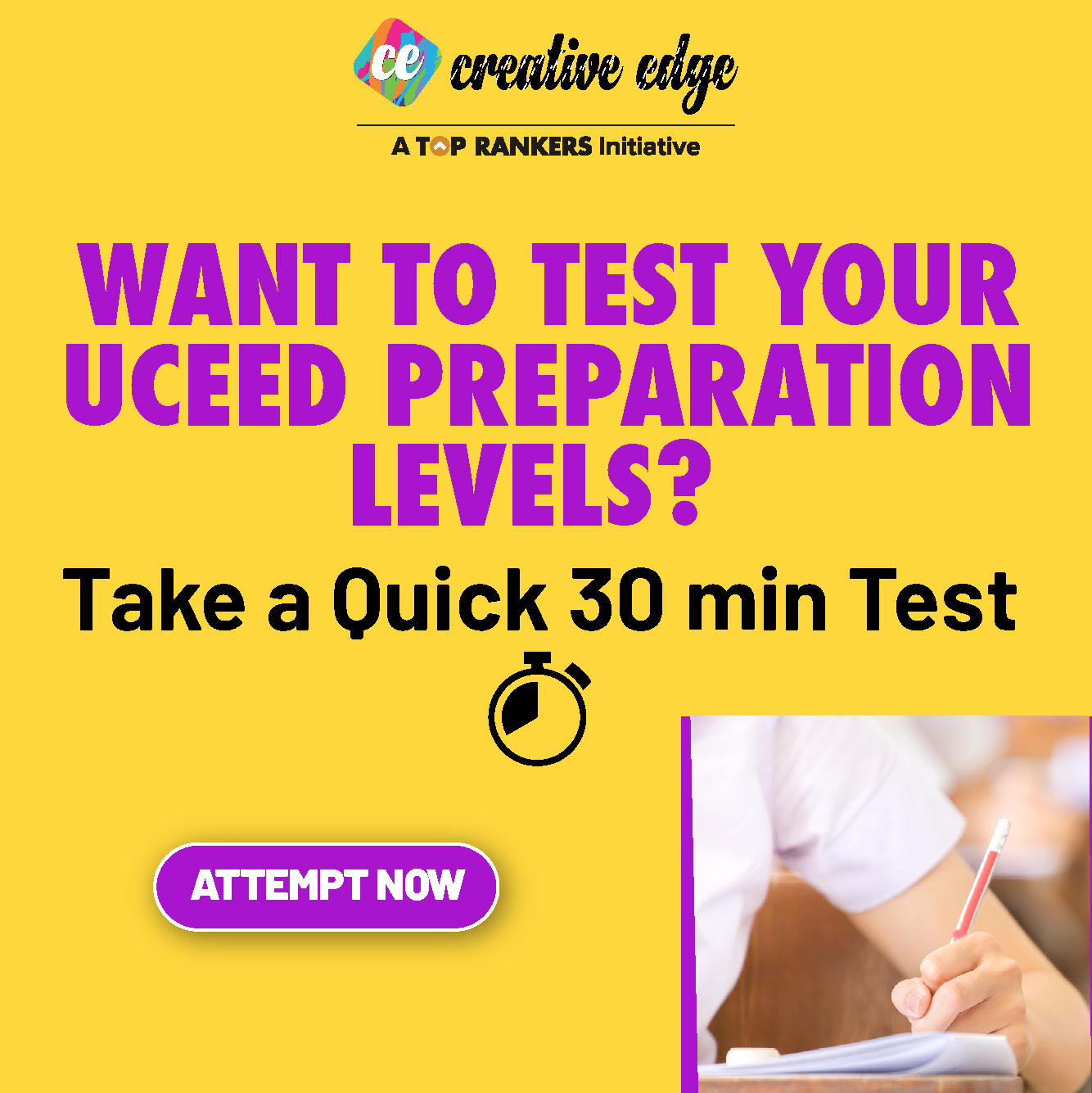 What to study for Design Entrance Exams?: List of Best Books for Design Exams 2024
Check out the books to refer:
| | |
| --- | --- |
| Book Title | Writer |
| UCEED (B.Des) Entrance Books and Test Series Paperback | AFAINDIA |
| The Design of Everyday Things: Revised and Expanded Edition Kindle Edition | Don Norman |
| Comprehensive English for NID, NIFT, UCEED, CEED, NATA, B.Arch & Other Design Entrance Exams Paperback | Designologue |
| UCEED Design Environment & Social Awareness In Design Perspective Combined With Mental & Verbal Aptitude | Institute of Creative Sciences |
| NIFT, NID and IIFT Entrance Exam Guide | D Mittal |
| Guide to NIFT/ NID for Group A, B, and C | R.P. Datson |
| NIFT Entrance Exam Mock Papers | D Mittal |
| NIFT entrance exam preparation course | Prashant Kumar |
| Basic Rendering | Robert W.Gill |
Conclusion
Studying for design entrance exams can be a challenging process, but with the right preparation, it is possible to reach success. As with any exam preparation, it is important to get a good grasp on the topics on the curriculum, understand the expectations of the examiners, and practice. Familiarizing yourself with the various types of questions that will result and preparing mock tests several times is an effective way to get used to the exam format. Additionally, it is imperative to stay up-to-date with current design trends and the latest in technological advancements so that one can best answer any questions related to the field. By utilizing these tips and seeking out any additional help and resources that may be available, you will be well on your way to acing your design entrance exams.