The aptitude section is part and parcel of various Design entrance exams conducted like NIFT, NID, and UCEED.
Various colleges, universities, and prominent institutes in India conduct Design and Architecture entrance tests every year.
These entrance tests are held at many levels, including state, national, and university, and you need to be well versed in the aptitude subject
To outshine the aptitude section and score good marks in various entrance exams conducted for Design like NIFT, NID, and UCEED, this post shall provide the preparation strategy for the aptitude section.
Design Aptitude Test Preparation Tips 2022
Go through the detailed strategies to master your Design aptitude skills. Try to follow these tips for scoring good marks in the upcoming Design Entrance Exams. Also, go through List of Design and Architecture Entrance Exams in India.
Download Previous Year Question Paper PDF
An important tip before you proceed with studying any topic is to know the exam in detail.
The below table gives a brief description of the pattern of all three design entrance exams conducted across India.
You must be aware of the interview location as well as any pertinent information. If the interview location is unfamiliar to you, you should visit there before the planned day of the interview to familiarise yourself with it.
You must test your equipment and internet connection before the interview if it is conducted in a virtual format. This would assist you in avoiding any problems.
For the virtual interview, keep the email address or username professional and straightforward, as they are the interviewer's initial impression.
Gather all of the papers you'll need for the interview, including your portfolio and any paperwork you'll be required to fill out. Make sure you don't overlook any certificates or documents by meticulously preparing your file.
Examine your portfolio and, if required, make any last-minute modifications.
Do your study and attempt to learn as much as possible about the college's interview procedure.
The day before the interview, make sure you're well rested and have a decent night's sleep. Make sure you don't skip any meals and maintain a healthy diet.
Maintain your self-assurance and avoid being apprehensive or anxious throughout the interview. A self-assured individual creates a good tone for the interview and ensures that everything runs well.
While doing the interview, be aware of your behaviours and body language. Fidgeting, stroking your face, settling your hair, sitting improperly, being clumsy, talking too loudly, and such activities should be avoided. Make your eyes contact with the interviewer.

| | | | |
| --- | --- | --- | --- |
| Parameters | NID | NIFT | UCEED |
| Mode of Exam | Online | Offline | Online |
| Sections | Aptitude & Studio Test | Quantitative Ability, Communication Ability, English Comprehension, Analytical and Logical Ability, General Knowledge and Current Affairs | Aptitude & Drawing |
| No. of Questions Asked | MCQ-64; Subjective-3 | B.Des & M.Des- 150 Questions; B.F.Tech, MFM & M.F.Tech - 100 Questions | 68 |
| Total Marks | 100 | 100 | 240 |
| Negative Marking | No | No | No |
| Courses Offered | B.Des, GDPD, and M.Des | B.Des, M.Des, B.F.Tech, MFM & M.F.Tech | B.Des |
| Duration of Exam | 3 Hours | 2 Hours for B.Des & M.Des; 3 Hours for others | 3 Hours |
Weightage of Aptitude in Design Exams
In

NID 2022

, 40% of the question paper comprise of the aptitude section.
In the NIFT exam, half of the question paper includes questions from the Aptitude section
In

UCEED

you will find questions based on various categories like Problem solving, Observation, Visualization, Analytical and Logical Reasoning.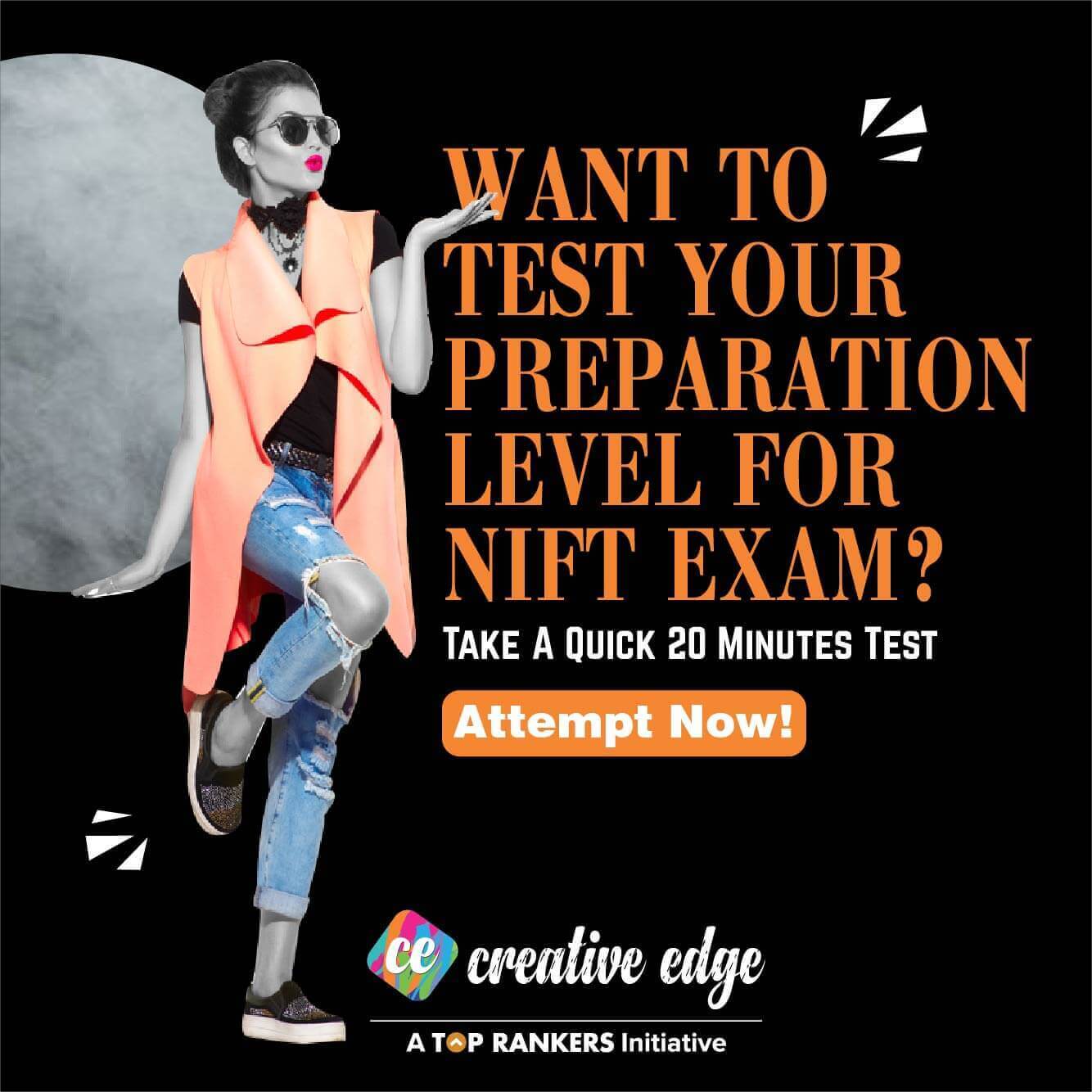 Books to be Referred
There are various books available for solving aptitude section, however, choose the book that covers all the topics with detailed explanation.
Some of the most commonly recommended books for the aptitude section are tabulated below.
| | |
| --- | --- |
| Name of the book | Author name |
| NID DAT Books (Aptitude Section) | R.S. Aggarwal |
| UCEED Entrance Books and Test Series | AFA India |
| Analytical Reasoning, Mental Aptitude, Verbal Aptitude (UCEED Guide) | Institute Of Creative Sciences |
| Quantitative Aptitude | RS Aggarwal |
| Cracking UCEED (with Previous Years' Papers and Mock Tests) | Ashok Goel and Arjun Kamal |
| UCEED (B.Des) Entrance Books and Test Series | AFAINDIA |
| Cracking CEED & UCEED with Previous Years' Papers and Mock Tests) | Ashok Goel and Arjun Kamal |
| Design Drawing | Francis Ching |
Check: Best Books for Design Entrance Exams
Follow Right Practice
Without proper practice, whatever you study can go to waste.
Make sure you apply the correct methods to solve any question in the aptitude section.
Make a habit of solving the questions regularly to get a grip on any topic.
Learn Formulas and Shortcuts
List out the formulas and practice them regularly.
Learn shortcuts to attempt any type of aptitude question easily.