Fashion Portfolio as a NIFT Students: This statement is a moment of truth in itself, revealing how crucial it is to have it built. It is A portfolio that is not only creative but is a tool to accomplish varied aims like marketing your designs or bagging a project with a firm.
If you are a NIFT Student, keeping a well-updated portfolio to demonstrate the best of your abilities and what you have in store is important because it becomes a deciding factor in most places, particularly when you are considered as a potential candidate for your academics or your Job.
Also, you must Encapsulate the best as a fashion illustrator because your portfolio needs to display the best of the abilities you have alongside; you are also expected to create a signature that doesn't resemble others' ideas and must have a hint of highly marketable products have a commercial glint however it needs to be appealing and charming at the same time.
What is a Fashion portfolio?
A collection of your creativity, an initial sample of what you can offer as a designer, the range of Creativity and Skills you have in store, and what you can unleash in the real-time product as a designer all could be reflected in your portfolio.
It is the assemblage of your Creation and is useful in both Academic as well as your Placement round. So what exactly does your portfolio hold? Let's dive in and know:
A portfolio should have the finest work collection and should be updated with recent creations.
You must make a collection where you can display your skill, including your Art, Design, and an illustration of model images in your designed dress.
A file having a Plastic covering could be an addition, or you can get your designs laminated!!
Always Keep your designs in the right order to represent, or else you might lose the best chance.
Making it Presentable, attractive, demonstrable, and rightly placed will help you in bagging the best of opportunities you should have dreamt of!!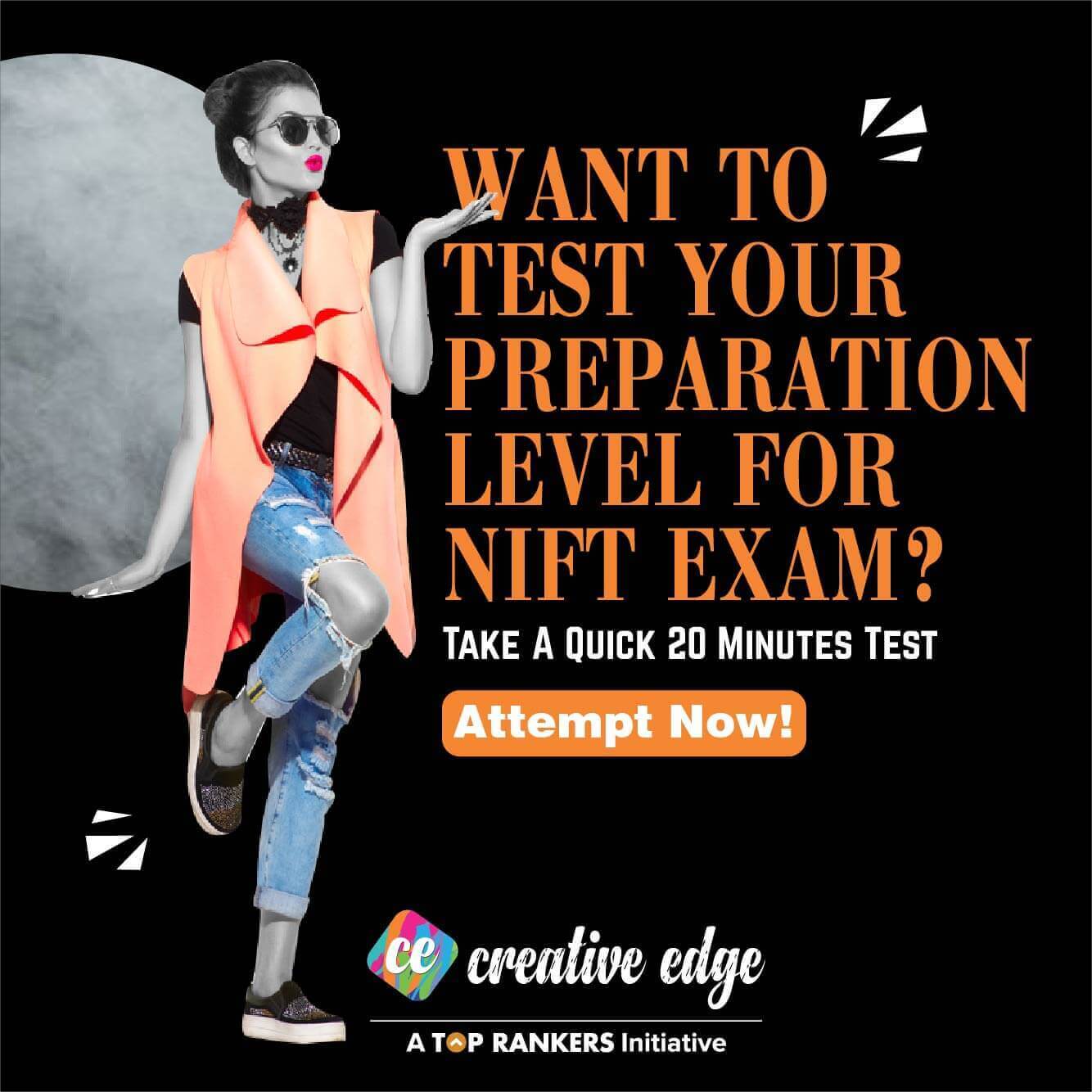 Fashion portfolio of NIFT Students: How to buy & Plan a portfolio?
There are a few master points that can make or break your portfolio while working as a NIFT student. So when you proceed with the purchase of a portfolio file, there are a few points that you must keep in mind, which are:
The ideal size for a portfolio file is A3 (11×14 or 14×17 inch), or you can either go for the A2 size (18×24 inch) for a better display of your work as it is larger inside and preserve more scope of clarity and enhanced visuals.
Before going to anything fancy or techy, you must consider your convenience, and for that, a flat file with a Chain/Zipper with plastic pockets could be the best go-to option.
You can also display portfolios; they are comparatively larger and often need stands and other tools to display your designs. However, it is both costly and a bit of a burden to carry along.
Have a high-quality product to incorporate as a portfolio because it is a lifetime thing That you are going to need.
Last but not least, go for the Classic Black as nothing can beat its sophistication and timeless beauty.
Read more: Fashion Design as a Career
Fashion portfolio of NIFT Students: What should be your content and layout?
To be precise, a good layout can attract a lot of attention to your portfolio, while a worst-planned one can be a big put-off.
To avoid such situations, you need to carefully plan the content as well as the layout of your Portfolio so that it can garner the attention you deserve; here is the list of do's you need to keep in mind:
If you have an elaborate design that needs a careful display of all the work you have meticulously incorporated, you need to have a portfolio of either A3 or A2 size because it will create an impact on the evaluator and give them a chance to analyze your work carefully.
To grab the attention (because this is what you are going to need the most to land a good job), you must create your logo with copyright ©️ Or attach a business card or anything which is more like an introduction about you instead of quickly jumping to display the designs. This will make you stand out. Also, don't miss marking your designs with your name. So In case you miss it, I In get back to you.
Always present the best you have created (preferably dresses like Wedding Dress or Evening dress).
Bring your skills, creativity, and imagination to the table and Wow your prospective employers.
Eliminate every flawed design to avoid any mishandling of your project.
Read more: Important topics for the NIFT exam
Be Creative in your Presentation
You need to add a few things to tip off your portfolio and make it the most desirable ones. We one give you a quick walk of how you can make your portfolio stand out from the rest.
The first thing you need to do is to arrange your work from the latest to the oldest one. Secondly, you must keep your portfolio focused on key elements like your creativity and imagination. Don't fill it with bulks of designs.
Keep a Presentable and attractive portfolio by eliminating any random cuts, unfinished borders, etc. Choose the page orientation which serves your interest best, like landscape or portrait. It must be seamlessly incorporated with your design and ideas and should be the best Canvas to put on display.
You can also keep a Color print of whatever you have designed as a backup in case you lose the original work. Also, your portfolio must have all the elements of clarity and enhanced visuals to bring the best to the table.
Read more: Placements at NIFT
Fashion portfolio of NIFT Students: Plan your portfolio & design a layout
The first thing you must incorporate in your portfolio planning is that you need to pick out the work that you consider best out of the bulk of designs you have created. Also, you should have a proper format no matter if you are a beginner or already in the game for a long time.
You are expected to incorporate the best themes, color combinations, fashion flats, and poses that could empower and complete your designs instead of working simply as a carrying case.
Read more: NIFT Fashion Designing Course Details
If you are looking for a permanent position, then design your portfolio in a manner that displays whatever potential you have, and even if you are set to work as a freelance, then too, you are expected to display the brilliance and the versatility in your imagination that how you can give a new touch to every design and make it stand out of the crowd.
To begin with, you must attach a page that will serve as an Introductory Page where you can attach your short Bio, your logo, and your Contact number. Followed by the pages having a theme, color, or design which goes well with your core idea of representation.
Also, you should design flats that do nothing but present the excellent work you have and leave an impression on your sponsors.
Fashion portfolio of NIFT Students: A Plan to have your Back in emergency or Event theft
No matter what you have created and how much time you have invested, there's always a risk of damage and theft following the projects.
Hence to avoid these pitfalls, you should have a backup plan where you must keep a printed copy of your work as well as you can document that electronically (In USB/CD or Pendrive) So that you don't miss out on your presentation. In case of event theft, these backup copies will serve as an option to win against all odds and display your designs gracefully.
Read more: Short tricks to crack the NIFT exam in six months
An Online Portfolio is the Best You Can Have
As a designer, it is always suggested to have your website built where you can upload and save your work and make a portfolio that is Just one click away and have the most aesthetic and impressive outlays.
On your website, you can classify your dresses based on seasons and occasions, which will also reflect how methodical and professional you represent and display your work to Individuals.
Read more: Job opportunities and salary after NIFT
Exhibit the best and Achieve your dreams: Sketching the right way
As a designer, it must be known to you that your designs are not simply the illustrations of your imagination, but it is a tool to channel communication between your clients, your marketers as well as your professors (While you are in college or as a research associate) hence you need to make it powerful enough to be impactful.
For this, you can use the power of sketching or defining the body contours in a new light by incorporating them into your designs. It will enhance your designs and will provide you with better Visual ideas of what you want to represent in your designs.
So once you successfully display your fine works most attractively, you are most likely to win the chance to get into the streamline of the Fashion industry.