Human beings have always been recognized for their creativity and learning. Since ancient times, due attention has been paid to creative learning and gaining knowledge. There is no end to creativity. Creative people find creativity in everything.
The way of explaining and teaching different creative things is always changing. A very important part of this creative field is the National Institute of Fashion Technology, which has continuously given birth to many great creative and wonderful people in the fashion industry for many decades.
So let us tell you everything about the NIFT Fashion Designing Course. So if you want to learn fashion designing, then you can also choose the best course for yourself and easily secure your future in this field.
What is NIFT?
Before knowing more details about the fashion designing course, it is important that we know what NIFT Entrance Exam is and what its role is in the contemporary fashion industry.
The national institute of fashion technology is a premier institute which has established its distinct identity in the fashion industry. It provides education to the students in the field of fashion with the help of knowledge, fashion arts, academic independence, and creativity.
This institute is famous all over the world for constantly upgrading its curriculum and syllabus according to the volatility and constant growth of the fashion industry.
With the resources of its extraordinary knowledge, creative thinking, technology, and continuous innovation, NIFT has produced thousands of great alumni and industry-leading creative people in the fashion industry.
After 3 decades of continuous effort, today NIFT has dominated the institute of fashion technology all over India. National Institute of Fashion Technology also provides an excellent environment and knowledge to its students with the help of more than 17 professionally managed campuses.
Coming to the main point, NIFT gives its students the option of a wide set of courses or programs, by which students can pursue their studies. NIFT is changing the vision of the institute with its strategies in all the faculties.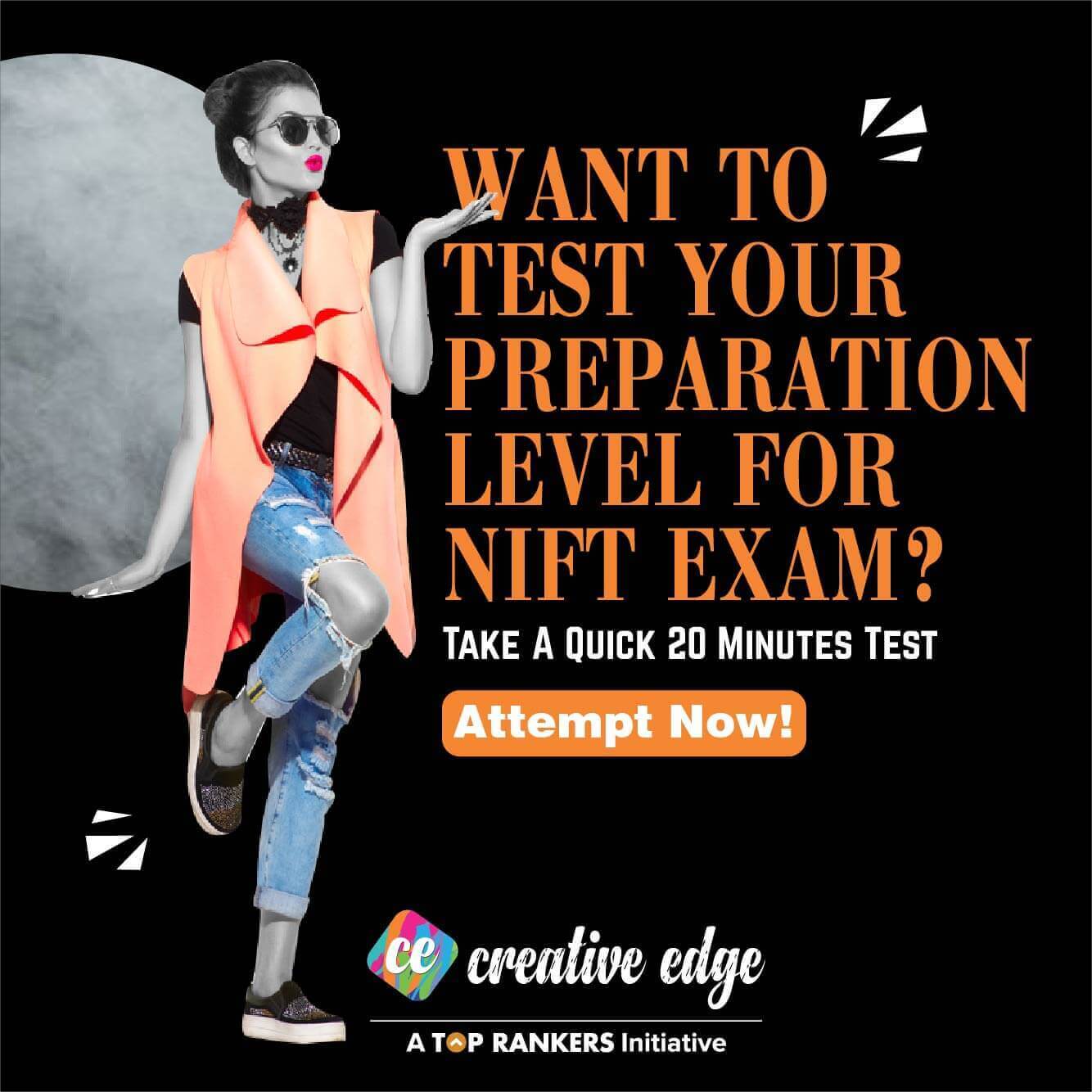 Courses or programs offered by NIFT
NIFT is particularly prominent in the field of fashion technology. Based on over 3 decades of experience, knowledge, and industry understanding, today NIFT is dominating the fashion industry by offering a wide variety of courses and programs.
Although many courses and programs are offered by NIFT to the students in the fashion industry, the courses, and programs given below come at the top in NIFT.
Read more: Short tricks to crack the NIFT exam in six months
Undergraduate Courses
Undergraduate courses or programs mean those programs which are mainly designed for such students who have not yet graduated or are going to graduate. Therefore, such students who have passed the 12th examination are fit for this program.
The courses within these UG programs are designed in such a way that students do not face many problems in understanding and adapting to them. Even within the undergraduate programs, NIFT gives students the option to choose as many study courses as they wish.
Students can choose the course in whichever niche of fashion design they want to strengthen their hold. The following courses are widely offered by NIFT Colleges within the undergraduate program.
Fashion designing
Leather designing
Accessory designing
Textile designing
Knitwear designing
Fashion communication
Apparel production
Postgraduate Courses
The meaning of the postgraduate program is clear from its name: the course which can be done after graduation. Students who have completed their graduation and now want to make their career in any field of fashion technology, they can take these courses or programs and strengthen their hold within their fashion industry.
Since these courses are for postgraduate students, their syllabus starts from the end of the graduation syllabus and goes on to get deeper and deeper. However, many NIFT students say that the syllabus of NIFT is designed on the basis of so much creativity and experience that it can be easily explained to the students by anyone.
Let us tell which courses are kept by NIFT within the post-graduate program. So, the students are empowered with the knowledge and experience of the fashion industry by pursuing the following three courses within the post-graduate degree of NIFT.
Master of designing
Master of fashion management and
Master of fashion technology
Read more: Short tricks to attempt CAT questions in the NIFT exam
Doctoral Courses
Apart from undergraduate and postgraduate courses, NIFT also conducts doctoral studies in fashion technology directly through the head office of Delhi. Within which students are taught to implement higher achievements of fashion technology, independent research, and application of fashion technology.
Within this program, the focus is on interdisciplinary and trans-disciplinary research and knowledge in many other fields like textile, life, fashion, apparel craft, etc.
Much amazing vibrant research is done from time to time inside the doctoral courses. The main purpose of conducting these researches is that the students can be assigned the skills of doing research and the students can easily solve any complex problem in their industry without affecting them.
Overall, this is the highest study program by NIFT which helps students to fully capture and empower their industry.
Fashion designing courses offered by NIFT
Because we are mainly trying to know the details of the NIFT fashion designing course in this blog, every course given above is not relevant to us. Like various courses, fashion designing courses are also conducted by NIFT.
If we look at all the above courses carefully, then we get fashion designing courses in all the three programs UG, PG, and Doctoral.
Following are the names of these fashion designing courses
Read more: Basic differences between NID and NIFT exams
B.Des. Fashion designing (Undergraduate program)
Bachelor of Fashion designing is one of the most popular and flagship programs of NIFT, which influences the entire fashion industry of India and shapes it from time to time. Today many entrepreneurs and designers are dominating the entire fashion industry on the strength of their knowledge, market research, and creativity by studying NIFT's B. Des fashion designing course.
For 35 years, this program has been run continuously on the basis of entire Resource and Industry Knowledge. Let us tell you that this course is for 4 years, in which each semester and year is taught effectively according to a different syllabus.
Many opportunities and abilities are offered to the students through this program. Within this course, basic to advanced applications and knowledge of fashion designing is provided to students.
According to the latest prospectus issued by NIFT, through this program, children are encouraged to learn, ask questions, and do some experiments to increase their ability to develop designs. Also, through this program, students are told how to connect real life with human vision and solve all the new options of fashion and the needs of people.
Based on an upgraded syllabus and curriculum, students are given knowledge and insights into the industry. All the subjects and syllabus included in it ensure that the students are getting internal knowledge and technical skills by focusing on the current industry and emerging sectors of the fashion industry.
The following are the main knowledge and subject points you can get widely from the B. Des. course of NIFT
Introduction of basic and progressive boundary explanation of fashion designing
Apparel development
Creative ideation and practical expression
History and contemporary fashion
Designing skills
History references
Different kid of industry segments
Future guides for fashion design
Socio-culture fashion issues and solutions
Combination of manual, practical, and technological skills
Specialist design software introduction
Concept making
presentation techniques and many more
M.Des. Master of designing (Postgraduate program)
Master of Designing is another very important and special course offered by NIFT which is mainly developed for postgraduate students and takes 2 years to complete. All its curriculum, syllabus, and methods of adoption are of higher level only.
However, there is no dearth of resources and techniques. In fact, more methods and resources increase in this. Because it is a PG-level study, the criteria and eligibility requirement for taking admission in it increases more than in Bachelor of fashion Design.
The main goal of the course offered by NIFT is to equip the student with various important tools, equipment, and skills in the field of design. So that they can store a good and powerful space in their own industry and take the industry forward.
Practical experiments and research are the two things that NIFT pays the most attention to in its M.Des.course. In fact, NIFT believes that Experiment and research are two such tools that provide the students with the skill and understanding to solve any contemporary sophisticated problems that may come in their niche industry.
Read more: Placements at NIFT
After doing this course, students become eligible to do any job related to designing and making a stronghold in their field. Students who have completed M. Des. courses by NIFT can easily hold a key position in any biggest designing, fashion, corporate of design thinking and research, craft design, publication, and graphics company. Which means, there is no problem related to placement.
Within this course, mainly trend research, forecasting, sustainable design, design thinking, innovation, and design research are taught and knowledge is provided. Along with this, the necessary focus is also done on current market insights and information.
Overall, this course offered by NIFT can be the best option for those people who are looking for a suitable course after their graduation to further their career in fashion design.
Because the entire designing industry is studied within this course, students are given the option to choose their deepening specialization.
Students can choose any special field of fashion design they want to make their career in and can deepen and strengthen their knowledge and skills in the same field. Following are the deepening strengthening options provided by NIFT in this course.
Design for Society
Experience design
Design strategy
Theoretical studies in design
Doctoral course
About the Doctoral Course made by NIFT, all details and information have been shared on this blog. So if you have to explain it in very short, it can be said that it is the above course of the above course, which is studying the above level of fashion design.
This is mainly focused on experiments and industry insights only. If you complete this course then it means that now you have every little and big information about the fashion designing industry and you are able to change and dominate the industry.
After doing this course, it becomes absolutely possible and easy for a person to get the highest position related to designing in any company.
Read more: Important topics for the NIFT exam
Additional program
Apart from all these courses, NIFT gives you the option of another course in the form of an additional course, in which you can understand the basics and foundations of fashion designing and secure your future in fashion designing.
So without delay, let us also know about this course.
Read more: Job opportunities and salary after NIFT
Foundation program
Designed by the National Institute of Fashion Technology (NIFT), this foundation program is a 2-semester course. The main objective of this course is to strengthen the basic creativity, sensitivity, and skills in fashion designing.
Through this course, NIFT works to strengthen the foundations of design and technology for its students. This program mainly serves to increase the interest in technology and fashion designing of the students through its syllabus and wide range of activities.
In this program, with the help of various lectures, workshops, field visits, and projects, students are empowered by specific areas of design like fashion, society, etc.
In this foundation program, overall studies related to the following things are conducted.
Apparel industry overview
Socio-culture fashion industry
Traditional and cultural aspects of the designing industry
Design ideation
Conceptualization
Communication exploration
Study of basic science and materials to enhance basic concepts
Study materials, experimental, and many more
NIFT Diploma courses in Fashion Designing
A diploma in fashion design is a one-year skilled diploma course in the field of fashion design. Through practical and hands-on experience, the course assists candidates in strategizing and providing services in the fashion and lifestyle industry. Candidates with a 10+2 diploma from a recognized board are eligible to apply. Admission to fashion design courses is based on a merit list compiled from qualifying exams such as the 12th or similar.
NIFT Bengaluru, Pearl Academy, New Delhi, Madras Institute of Fashion Technology, Chennai, International Institute of Fashion Design, (INIFD-Vashi), Navi Mumbai, and others are among the top colleges that offer a Diploma in Fashion Design. The diploma in Fashion Designing curriculum includes subjects like Introduction to Fashion Design, History of Fashion Design, Principles of Fashion Design, and so on.
Candidates who complete the diploma in fashion design are offered a variety of job positions such as fashion graphic designer, fashion forecaster, quality assurance manager, fashion lawyer, independent contractor, fashion journalist, and so on. The monthly salary ranges from INR 35,000 to INR 1,000,000.
Conclusion
So mainly the study of fashion designing under these three UG, PG, and Doctoral is done inside NIFT. If you are very serious and excited about this then you have to clear the entrance test of NIFT before admission.
After that, you will be selected in any one of the 17 campuses of NIFT. NIFT is the largest and dominating institute of fashion design in India, from which many great and leading people in the industry have emerged.