Summary: Are you seeking a creative career that offers both challenge and reward? Then read on to find out more about a career in fashion design!
Fashion design is one of the world's highly in-demand and lucrative careers. This incredibly creative and attractive career option offers a world of possibilities for anyone with love in this industry.
A career in fashion design is for all those with a knack for creativity. Fashion designing involves skills ranging from market research and creativity to sketching and fabric selection. After pursuing a fashion design course, fashion designers have various job profiles.
Every year thousands of aspirants enrol in different design courses across the country with an aspiration to become successful fashion designers in the future.
If you want to pursue a career in design, read through the post that will give you a complete insight into Career Opportunities in Designing, Eligibility, Jobs Offered, Salaries & Career Growth, and more.
Career in Fashion Design
The fashion industry is a comprehensive industry where you learn new things daily. If you are aspiring to make a career in Designing, you are going to get a massive range of career opportunities
Fashion designer
Fashion marketing manager
Quality controller
Retail buyer
Retail manager
Makeup artist
Fashion Model
Fashion stylist
Fashion photographer
Videographer
Retail experience designer
UI/UX designer
Interior designer
Product designer
Accessory designer
Industrial designer
Textile designer
Fashion Designer
Fashion designers are inextricably associated with the fashion designing business, a career that needs no introduction. Aspirants in this job profile can either create their labels or work for a company that designs garments for them. As a fashion designer, you must work on styling many sorts of clothing. A skilled fashion designer handles everything from drawings to textures and patterns, from outfit styling to looks.
Fashion Marketing Manager
A fashion marketing manager is in charge of planning and implementing strategies for marketing fashion items and demonstrating their value to increase sales.
A fashion marketing manager's job includes overseeing branding efforts and developing marketing campaigns for fashion-related businesses, retailers, and brands.
Check: Syllabus for NID
Quality Controller
A quality controller's first and most important job is establishing quality standards for a brand according to its needs for a new collection.
Aside from that, the quality control manager recommends each department ensure quality in different procedures associated with garment manufacture.
QC is also in charge of inspecting the product's quality throughout the manufacturing process.
Fashion Consultants/ Personal Stylists
Most people who want to work as fashion consultants or personal stylists are self-employed. This is one of the most challenging and exciting work descriptions regarding a career in fashion design.
As a fashion stylist, you must choose the best clothing for customers based on their body shape, preferences, and likes from the designer's collection or wardrobe.
Fashion stylists work for Bollywood stars, movie productions and many other famous personalities who like to be dressed in the latest trend.
Check: UCEED 2023
Technical Designer
Technical designers are in charge of choosing how a garment should be sewn and manufactured. As a result, they are to put together a technological package.
In both industrial and non-industrial contexts, most designers work as part of a team or individually.
Retail Buyer
A retail buyer is responsible for determining the amounts of products and items offered at retail establishments and planning, choosing, and purchasing them.
They look for new items and evaluate old ones to keep their prices competitive.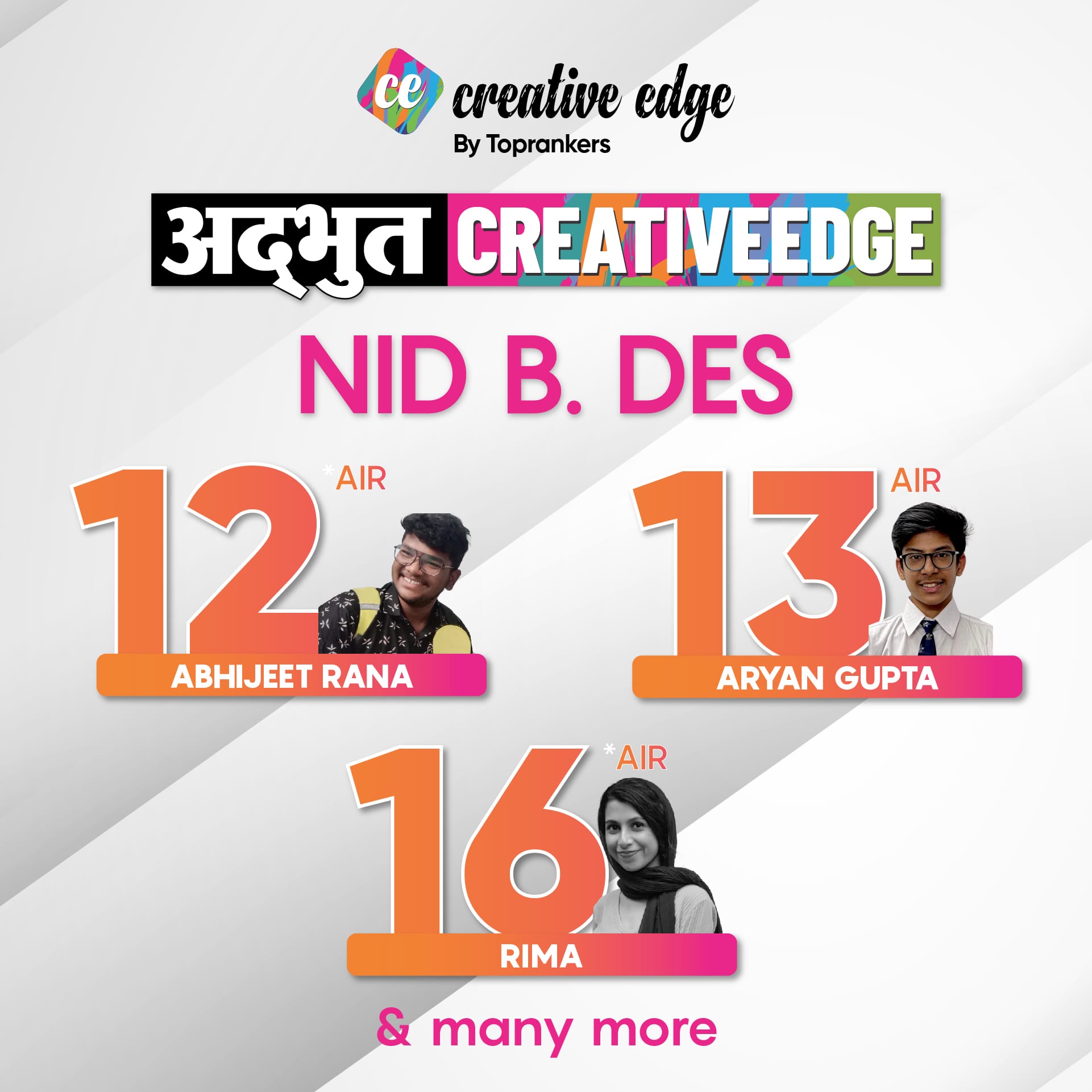 Career Options in Fashion Designing After completing 10th
To opt for Fashion design as a career after the 10th class, either you can go for a diploma or certificate course. After clearing your 10th, you can choose whichever stream you wish and opt for a bachelor's degree in Fashion Designing after the 12th.
We have enlisted some of the Fashion Designing Diploma courses and Certificate courses that you can opt for after the 10th are:
Diploma in Fashion Designing
Diploma in Fashion Technician
Diploma in Fashion Stylist
Diploma in Vogue Fashion Certificate
Diploma in Fashion Stylist and Image Consultant
Diploma in Design for Fashion and Textiles
Career Options in Fashion Designing After completing 12th
The following are some fashion designing courses you can opt for after completing your 12th.
Bachelor in Fashion Design
Bachelor in Textile Design
BSc Fashion Designing
Bachelor of Fashion Technology
Bachelor of Fashion Design & Technology
BA Hons in Fashion Design and Manufacture
Bachelor in Design and Fashion Management
Bachelor in Fashion Design & Management
BA Hons (Fashion Journalism)
BA Hons in Fashion Design & Creative Direction
Check: Questions asked in the UCEED Exam
Eligibility Criteria To Become a Designer
The required essential educational qualification is a diploma or degree in design-related fields.
After completing your 12th, you have straightforward design entrance exams like UCEED, CEED, NID, or NIFT Entrance Exam for pursuing bachelor's courses in India. At the same time, you can also find many diploma courses and short-term design courses.
Career Opportunities for Fashion Designing in India
As said above, fashion design is one of the most sought-after career options among young students like you. It opens a lot of opportunities if you are passionate about designing art.
Most of you might be thinking about what a fashion designer can do. Fashion design offers ample career opportunities. Take a peek at the post to see what they are-
Fashion Boutiques
Textile or fabric Manufacturing Units
Textile Export Houses
Fashion Brand Showrooms
TV and Film Industry
Teach Fashion Designing In Institutes
Work as an Independent and Self-employed Fashion Designer
Retail Chains
Check: UCEED Syllabus 2023
Salary of a Fashion Designer
The salary of a fashion designer varies widely from designer to designer, depending on their qualification, experience, and skills.
If you are looking forward to stepping up your career in fashion design, you can check the table below to know the salary of a fashion designer.
| | | | |
| --- | --- | --- | --- |
| Job Profiles | Initial Salary (per annum) | Mid Level Salary (per annum) | Senior Level Salary (per annum) |
| Fashion Stylist | Rs. 1,50,000 | Rs. 3,70,000 | Rs. 6,50,000 |
| Textile Designer | Rs. 1,80,000 | Rs. 3,50,000 | Rs. 12,00,000 |
| Retail Manager | Rs. 1,80,000 | Rs. 5,00,000 | Rs. 9,50,000 |
Top Colleges to Pursue a Career as a Fashion Designer
The following are some of the leading NIFT Colleges for fashion designing in India that you can consider for admission.
National Institute of Fashion Technology (NIFT)
National Institute of Design (NID), Bengaluru
National Institute of Design (NID), Ahmedabad
Indian Institute of Technologies (IIT)
National Institute of Fashion Technology (NIFT)
United World Institute of Design (UID)
Indian Institute of Art & Design (IIAD)
Other Private and Government Institutes
Check: NIFT Preparation Books
Top Recruiting Companies for Fashion Designers
The following are some of the leading organizations for fashion designers where you can find employment opportunities:
Allen Solly
AND
Levis
HnM
CnM
Madame
Reebok
Decathlon
Biba
Swarovski
Lifestyle
Raymonds
Pantaloons
Spykar
Adidas
Bata
Skills that Help People Succeed in the Fashion Industry
Many people are born with a talent for designing. And many people learn through the process. There are countless colleges worldwide that offer degrees in fashion design.
But to become a successful fashion designer, you must have exceptional qualifications. You are born with these qualifications or adopted from different means.
A successful fashion designer goes through many operations and learns with them.
Understanding Fashion Trends
Trends in fashion are constantly changing. As a fashion designer, you must be concerned and keep updated on changes in fashion trends worldwide. As a result, you can generate your ideas and designs.
It is challenging to provide stylish apparel depending on market demand. If you can effectively create a design that fits the expectations of your clothing products, you will be praised.
Check: NIFT Question Papers
Good Communication Skills
Communication is essential in all endeavours. Good communication not only facilitates interconnection but also manages business transactions.
As a fashion designer, you may need to interact with your consumers, distributors, retailers, outlets, fashion houses, etc. A fashion designer must be able to communicate both orally and in writing.
Ability to Critical Thinking
For a successful fashion designer, it is required to have the qualities of critical thinking. A critical thinker always tries to bring new designs and ideas. Successful ideas push the market trends of fashionable cloth.
Always think out of the box so that new things may generate. So that marketers can offer new stylish garments items.
Check: NIFT entrance examination
Ability to Visualize
One of the essential duties of a fashion designer is to visualize ideas and execute them for a fashion show or a shop layout.
Visualization is essential for a successful fashion designer. Visual effects draw in more customers.
Proper Fabric Knowledge
You can't manufacture cloth until you have fabric. So the first step is to gather the necessary material. A thorough understanding of fabric allows you to identify and pick the best fabric for your garment.
You may learn about fabric from the exporter who always works with fabric. It is critical to choose suitable materials; otherwise, your clothing may not provide the comfort you anticipate.
Check: NIFT Exam Preparation
Good Sense of Color
Colour is one of the most important aspects of attracting customers. Colours can change depending on the season, event, taste, and gender.
These aspects must be considered before creating trendy clothing; otherwise, your goal may not be met.
Expert of Drawing
Fashion designers constantly start with a new design and work up to the final one. If you can draw whatever you desire as a fashion designer, it will add value to your other qualifications.
You can become an expert at drawing anything with practice.
Check: Best Books for Design Entrance Exams
Creative Mind
Your creative thinking will assist you in developing a new product that will be in high demand in the market. Ultimately, you will benefit from your order.
So, if you want to be a fashion designer, consider whether you have a creative mind and then determine what you want to do.
Ability to Perfectly Measure
A decent finished product depends on accurate fabric cutting; correct measuring is necessary for proper cutting.
As a result, as a fashion designer, you must precisely measure every component of clothing.
Check: NID preparation Books
Good Presentation Skills
After creating trendy clothes, if you want to sell them to customers or attend a fashion show, you must showcase your items to an audience.
A superior presenting talent will make your product more appealing, and customers will order your design.
Conclusion
Fashion design is a creative and competitive industry that requires an eye for detail, an understanding of current trends, and a passion for creating beautiful clothing and accessories. Fashion designers work to create clothing and accessories that are stylish and functional while also reflecting current trends. With the right training and experience, fashion designers can pursue various career options, from creating custom clothing for individual clients to designing high-end fashion lines for large corporations.