Today, design is one of the most popular sought-after courses among many young students like you. However, a career in designing requires a lot of hard work which is not difficult as long as you are interested in achieving your dream.
Are you aspiring to make design your career? Well, read through the post that will give you a complete insight into design as a career, top colleges to pursue design courses, the salary of a designer, and more.
Career Opportunities for Design
There are various specializations in design that can be pursued as per your interest and skills. Few of the students choose Fashion Designing as a Career because it offers a world of possibilities for everyone.
Download NIFT Question Papers & Sample Papers PDF
The following are some of the popular specializations that can be considered to build a strong career in design.
Graphic Designer
User Experience (UX) Designer
User Interface (UI) Designer
Photographer
Interior Designer
Multimedia artist & animator
Advertising & Promotions manager
Art director
Fashion Designer
Film & Video editor
Graphic Designer
These professions create designs for market collateral, brand identities, product illustrations, websites using computer software like Adobe Creative Suite, etc.
They can able to merge technical skills with artistic ability to create a design that communicates with their desired audience.
Graphic designers may work independently as freelancers or contractors in an in-house, company, or agency setting.
Read More: Internship Opportunities at National Institute of Design
User Experience (UX) Designer
UX designers make websites, mobile applications, software, and video games that are easier to navigate and more intuitive for users to interact with.
They also study and evaluate how users feel about a particular system and design their products to acter to the needs of the user.
They have the capacity to analyze the specific components of the system such as usefulness, value, creditability, and accessibility.
Career Options in Design after Completion of 12th Standard
You can opt for the following NID Courses after completion of your 12th standard.
Fashion Design
Textile Design
Leather Design
Accessory Design
Knitwear Design
Fashion Communication
Apparel Production
Apparel Design and Merchandising
Lifestyle Accessory Design
Industrial Design
Product Design
Furniture and Interior Design
Ceramic and Glass Design
Transportation and Automobile Design
Toy and Game Design
Architecture
Civil Construction
Communication Design
Graphic Design
Animation Design
Film and Video Communication
Exhibition Design
Photography Design
Eligibility Criteria to Become a Designer
To get admission to the undergraduate NID design courses, you must have completed your intermediate in any stream with a 50-55% aggregate.
For post-graduate courses, you must have completed your graduation with at least 50% aggregate marks.
Those who have completed their diploma can also apply for master's courses. However, there are certain terms and conditions that you need to satisfy.
After completing your 12th, you have straightforward design entrance exams like UCEED or CEED or NIFT or NID Entrance Exam for pursuing bachelor's courses in India.

Popular Design Entrance Exams in India
There are numerous design entrance exams that offer admission to undergraduate and postgraduate degree courses at various colleges.
The following are some of the most popular design entrance exams to pursue both UG and PG courses.
NIFT (National Institute of Fashion Technology ) Entrance Exam
NID (National Institue of Design) Entrance Exam)
UCEED (Undergraduate Common Entrance Exam for Design)
CEED
AIEED
Salary of a Designer
The salary of a designer varies widely from designer to designer, depending on their job profile, experience, and skills.
If you are looking forward to stepping up your career in fashion designing, you can check the table below to know the salary of a designer.
| | |
| --- | --- |
| Job Profile | Average Salary (per annum) |
| Graphic Designer | Rs. 2,99,000 |
| Interior designer | Rs. 3,05,00 |
| Automobile designer | Rs. 6,50,000 |
| Web designer | Rs, 2,74,000 |
| Textile designer | Rs. 4,00,000 |
| Jewelry designer | Rs. 4,50,000 |
| Product designer | Rs. 6,20,000 |
| Game designer | Rs. 6,00,000 |
| Industrial designer | Rs. 6,00,000 |
| Fashion Designer | Rs. 6,50,000 |
| Leather designer | Rs. 4,00,000 |
| Animation designer | Rs. 3,50,000 |
| Knitwear designer | Rs. 4,00,000 |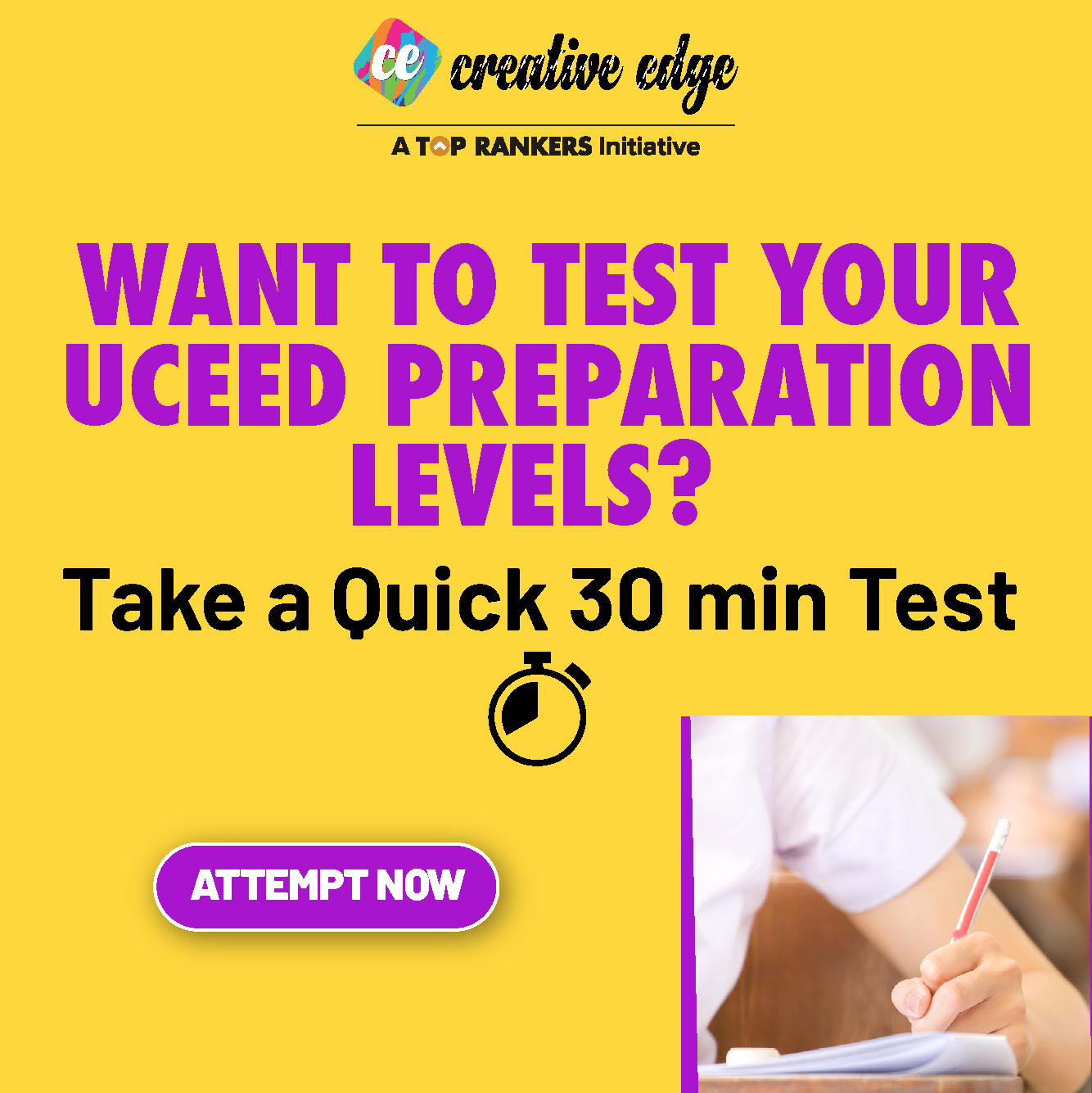 Top Colleges to Pursue Design Courses
The following are some of the leading colleges for design courses in India that you can consider for admission.
National Institute of Fashion Technology (NIFT), Mumbai
National Institute of Fashion Technology (NIFT), Delhi
National Institute of Fashion Technology (NIFT), Hyderabad
National Institute of Design (NID), Bengaluru
National Institute of Design (NID), Ahmedabad
National Institute of Design (NID), Gandhinagar
Pearl Academy, Mumbai
Symbiosis Institute of Design, Pune
Top Recruiters for Designers
The following are some of the leading organizations for designers where you can find employment opportunities:
Wipro technologies
Whirlpool of India Ltd.
VIP Industries Ltd
Trident Group
Titan Industries
Toshiba, Japan
Philips
Adobe
Ashok Leyland
Cognizant
Hindustan Unilever
Honda R&D
IBM India Research Lab
Infosys Technologies
HP Labs
Wipro technologies
Whirlpool of India Ltd.
VIP Industries Ltd
Trident Group
Titan Industries
Toshiba, Japan
Philips
Samsung Design
Tata Motors Ltd
Zomato
Renault India Pvt. Ltd.
Oracle
Maruti Suzuki India Ltd.
J.P. Morgan
Mindtree