Summary: You must be unsure about what to do following the CAT exam after passing it. So, here are the best choices available to you!
CAT (Common Admission Test) is one of the most important entrance exams for admission to top Indian Management Institutes.
After appearing for the CAT exam, the students need to strategize their next steps to maximize their chances of admission.
Here are some tips to help you plan your post-CAT exam activities:
This article walks you through - What to do after CAT Exam or after qualifying CAT exam what to do?
What to do after CAT Exam?
Here's what to do after clearing CAT Exam:
After clearing CAT exam what to do list: Firstly;

1. Analyze your performance
It is important to analyze your performance in the CAT exam. This will help you to plan your preparation for other entrance exams and interviews. (if needed)
Check: CAT Exam Results
2. Prepare for other exams
If you are not confident that you will pass the CAT entrance exam, ensure you write other management entrance tests. Most top B-Schools also accept other entrance exams like XAT, SNAP, NMAT, etc.
If you have not performed well in the CAT exam, preparing for other exams is a good idea to increase your chances of selection.
Check: Why CAT Exam is Important?
3. Start Interview Preparation
After the CAT exam, you should prepare for the various rounds of interviews you may be called for.
Research the institute you are applying to and the type of questions they ask in the interview. Practice many mock interviews, as it is important to clear the last round.
Check: Free CAT Mock Test Serie by SuperGrdas
4. Work on your profile
Most B-Schools consider your profile while admitting you. Build a strong profile by attending internships, workshops, seminars, and extra-curricular activities. Create a portfolio if required.
Check: Difference between CAT and MAT Exam
5. Networking
Network and get to know other CAT management students and alumni for guidance and life at IIM campuses.
Join: CAT Online Coaching Classes By SuperGrads
5. Keep your options open
If you cannot get into the institute of your choice, you should explore other options. Many other good B-Schools offer excellent MBA programs.
These are some important steps you should take after the CAT exam. With proper planning and preparation, you can maximize your chances of admission to the top B-Schools in India.
Check: CAT Exam Cut Off 2023
6. Counselling Process
You should start collecting all the required documents for the counselling process. Visit your previous educational institutes and gather all the necessary certificates to be produced during the counselling process.
Be aware of the procedures to be followed during the counselling process. Check if the counselling process is done online or offline process.
Note down the centre you must be physically available (if needed).
Check: CAT Exam Maths Syllabus 2023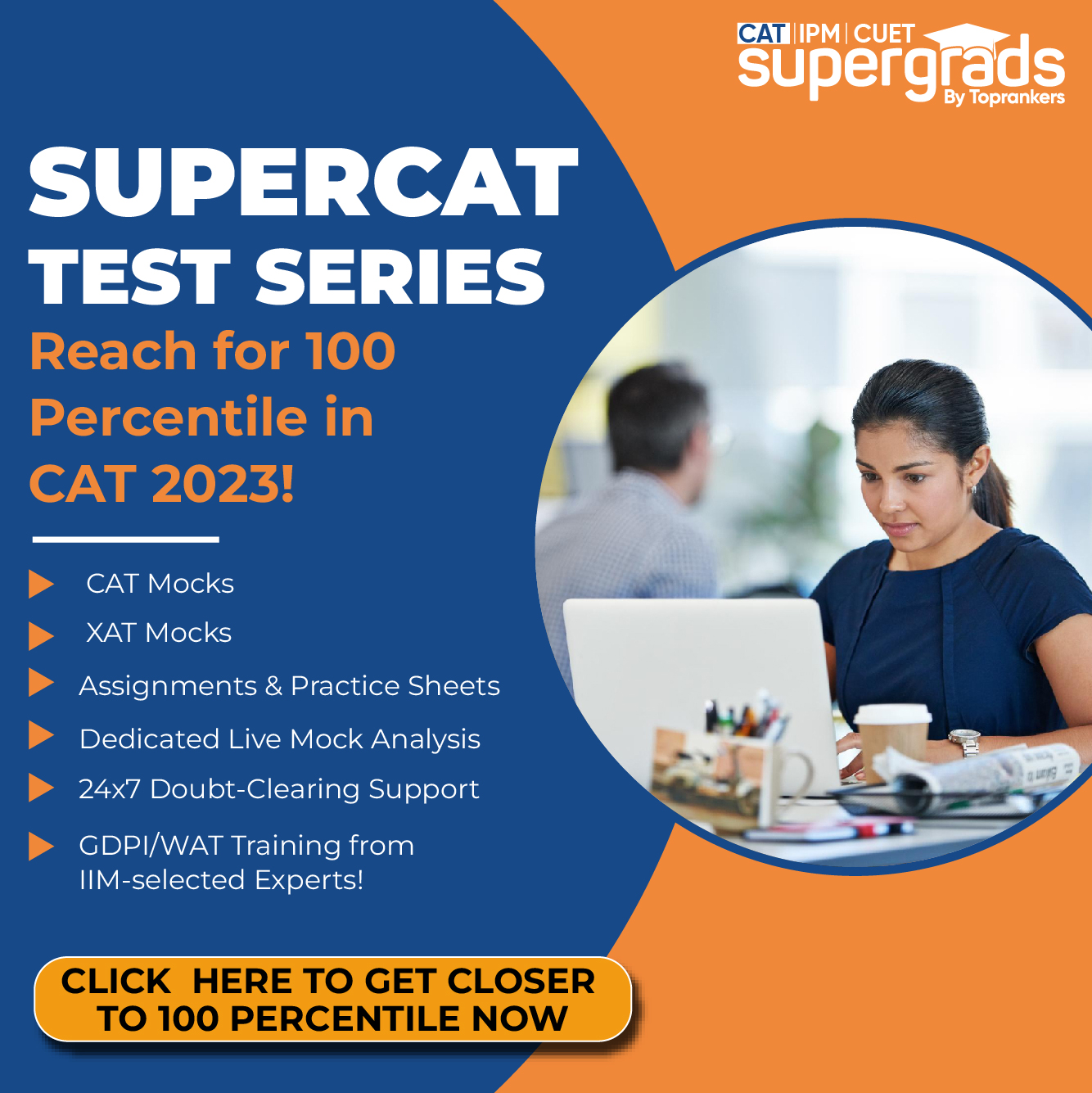 7. Explore the specialization, market and top B-Schools
Examine the amenities available to you and campus life at business schools. You can read MBA books that you collect. Learn about entrepreneurs and their ideas.
Learn about MBA specializations, the market for MBA holders, and the types of employment and compensation expectations that are accessible.
Check: CAT Exam Top Colleges 2023
Conclusion
The CAT exam is an important milestone in your career, and it's important to recognize the hard work you've put in to get to this point. Once you've taken the exam, planning what to do next is important.
Check: CAT Exam Jobs
This could include taking time to relax and enjoy yourself, getting feedback on your performance, preparing for the interview process, and researching the schools you are interested in. Doing these things can help ensure you get the most out of the time and effort you put into the exam.
Check: CAT Marking Scheme 2023