LLM, commonly known as Master of Laws, is a globally recognised postgraduate degree pursued by those with a legal background. LLM programs are ideal for individuals who desire to broaden their legal expertise in a specific field of law.
The LLM is a two-year postgraduate degree in law. A Master of Laws degree permits you to gain an in-depth grasp of a certain subject of law by conducting significant research in that area of law. International Law, Corporate Law, Business Law, and Criminal Law are among the specialisations available in Master of Laws programmes.
Many are confused about the specialisation they need to choose, which is the best specialisation keeping career prospects in mind.
Download FREE Study Material for CLAT PG 2023 by LegalEdge After College
How to choose a Specialization in LLM?
It is important to understand that the specialisation you choose for the LLM will be with you in your career. This can decide the trajectory of your career and that is why it is important to carefully choose the specialisation in LLM.
It is really important that you choose a specialisation in your own interest area over choosing the one which has the best career prospects. Let's say someone told you that Constitution Law has the best career scope and future and you choose Constitution Law for that same reason but you are not interested in that area.
How can you pursue your career if you are not interested in that particular area? It can be tempting to choose the specialisation which will give you the best career, money and scope for growth but if you are not interested in it, you will not grow in your career the way you would want to.
Always choose your specialisation in LLM keeping your interest area in mind. Once you understand your core interest area or interest areas, you have to understand the future prospects and scope of that particular specialisation.
Understanding future prospects
You might ask questions like if you will get placed after completing LLM from college or how quickly you can grow your career in that area.
Also, it is important that the future prospects of specialisation are apt for you. Ask yourself if the future prospects of a particular specialisation will benefit you or not.
There is another factor which is not very important but it should be kept in mind. You can also select your specialisation on the basis of the allotted college.
After you crack LLM and you are allotted colleges, check for the specialisations that the college provides you. Check for the resources, faculty and chances of getting placed directly from the college.
Check: How can I do LLM through Correspondence?
The most common and popular specialisations that students choose
These are some of the most common specializations that most NLUs offer and many students opt for them. We will discuss each of them in brief so that you have an idea of what these specializations offer.
A list of most popular and common specialisations:
IPR Laws
Business Laws
Corporate Laws
Techo-Laws
Criminal Law
Human Rights
There are a lot of other specialisations that are either not offered in many Law colleges or might not be very popular. I would like to reiterate that, choosing a specialisation should be based on your interest. You can also discover your interest area while you are preparing for CLAT.
Here are some of the specialisation streams in brief.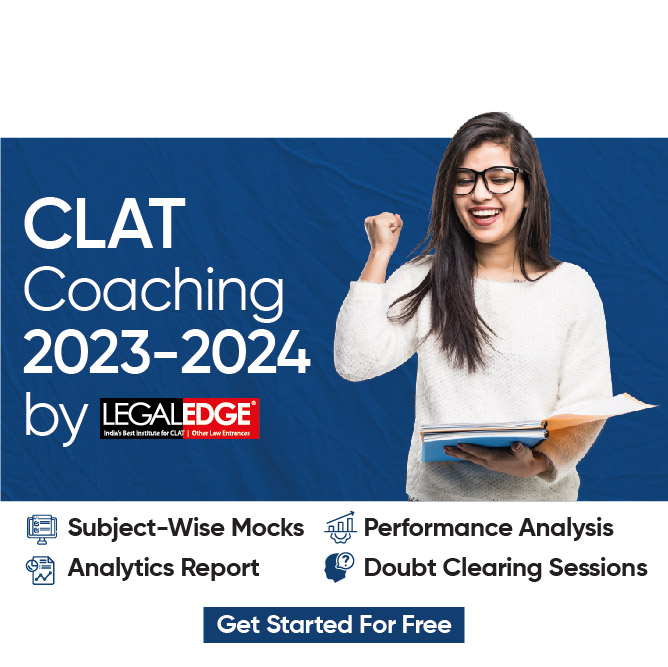 IPR Laws
IPR Laws or Intellectual Property Rights is an emerging stream and is offered at the majority of the NLUs in the country. With IPR laws, the path to becoming a Patent Officer opens up. Especially, if you are from a science background, you can take up the exam for patent officer which is conducted by the UPSC.
With IPR, you can also choose the path of academics with paths opening for lectureship and doing a PhD research in the same. Well, for any specialization this remains the same as academics is an option that is available for all the streams.
The need for lawyers in IPR laws has increased in India and many law firms like to hire a person with IPR specialisation. Firms which work in the areas like trademark registration, and copyright cases or firms which work with patent grants often look for people with IPR specialisation.
You can also work as an IPR registration attorney where you can start your own individual practice. IPR registration is a long and daunting process where people need an attorney at every step and you can use your specialisations and expertise to help people in this area.
Research options also open up with this stream where you can pursue PhD for further mastery over the subject and work in a research institution.
Note: Many of the career scopes included here are also applicable for many other streams. The most popular choice of streams more or less offer equal opportunities.
Check: What are the Eligibility Criteria to pursue LLM?
Corporate Laws
Similarly, if you choose corporate law, you can join law firms where you can work in merger and acquisition or you can work in competition law specifically including a lot other opportunities.
Ministry of Corporate Affairs also opens up positions for people with corporate law specialisation which is a very lucrative offer.
Just like IPR laws, you can focus on academics where you just have to qualify for UGC Net you can pursue this anytime in your career. You can also start your own individual practice where you can handle NCLT and NCLAT cases.
You also have the choice to join PSUs as a legal consultant where corporate lawyers are often sought after. You can also choose niche specialisations like Energy laws if you are interested in joining a very specific institution like ONGC which needs someone with a specialisation in Energy laws.

Criminal Law
With a specialisation in Criminal Law, your path opens up in litigation since you have more hold over the criminal laws after you complete your LLM. Litigation and criminal law make a really good combination from a career perspective.
You can work as a public prosecutor, which again doesn't necessarily require LLM but having LLM gives you a significant edge over other candidates.
Like all other specialisations, academics and legal consultant options are available to you. These options are available for all the specialisations which bring back the matter of interest.
Techno-Law
Techno-laws are related to technology-related laws which are in huge demand because of our reliance on tech. This is a very lucrative specialisation to choose which will open up the possibilities of getting placed in firms for techno-legal positions.
You can also work in cybercrime area which is another domain which is rising and in demand.
Again, just like other specialisations, you can opt for academics or work as an independent legal consultant. If you are interested in technical aspects, this can surely be a great specialisation to choose from.
Check: Is pursuing LLM necessary?
Human Rights
Human Rights are something that is in demand and getting a specialisation in Human Rights gives you an opportunity to work as a human rights advocate. UN opens up a number of positions for human rights every year and you can even work as a human rights activist.
Humans Rights specialisation also opens up the path for working as a research associate and working as a policy analyst in the area of human rights.
It also opens up the opportunity to work as a human rights educator which is in demand too. As usual, you can opt for academics at any stage of your career.
Conclusion
Choosing a specialisation can be difficult and we often make the wrong choices looking at the lucrative jobs and offers that may or may not be the right decision for us.
Always understand and analyse your personal interest area before looking into the specialisations. If you are worried about the future prospects or the scope of that particular specialisation, understand that most specialisations offer more or less similar benefits.
The specific area you might want to work in will vary with the specialisation you choose.