Reader's Digest: "A mind is like a parachute, and it doesn't work unless it's open." For most CLAT aspirants, this parachute of mind doesn't open quickly. So, we have taken that responsibility on your behalf! Read this interesting blog post to get detailed information on preparing for the logical reasoning section of CLAT 2024. Discover the untold preparation strategy of logical reasoning for CLAT by the toppers and more.
How to Prepare for Critical Reasoning for CLAT 2024?
Every year around 55,000 to 60,000 students appear for the CLAT (Common Law Admission Test) entrance test, and only a few who are hardworking and devoted to their aim get the chance to study at the top National law universities of India.
Critical reasoning is the area in which CLAT aspirants face the most problem. But why should you believe just because we are saying it? Refer to the list below pointers to know the weightage of the critical reasoning for CLAT 2024.
Download Free Study Material For CLAT Exam 2024 by LegalEdge
From the year 2020, the exam pattern was changed for the

CLAT Entrance Exam

.
The weightage of the critical reasoning topic in 2020 was 28 out of 30 logical questions.
In 2021, the weightage of the critical reasoning topic was 30 questions out of the 30 logical reasoning questions.
And in the year 2022, all 30 logical reasoning questions are from only critical reasoning topics.
Now, in 2024, as per the previous year's paper, we can say that this year also, all 30 questions of the logical reasoning section will be from the critical reasoning topic only.
Or it will be around 27 to 30 questions from the critical reasoning topic. In short, critical reasoning will have a very high weightage in the logical reasoning section.
The preparation strategy of the critical reasoning for CLAT 2024 includes various aspects. The aspects are as follows:
Know the Level of Difficulty of the Critical Reasoning for CLAT 2024
Get insights into the difficulty level of the critical reasoning section of the CLAT from the following points.
As per the last 3-year trends, the critical reasoning questions had only been easy to moderate.
If you have analyzed the last three years' papers, you have to know that the easiest questions were from the critical reasoning topic only from all five sections.
The critical reasoning topic is easy because you will get 10 to 12 questions from the critical reasoning topic, and the rest, 18 to 20 questions, are of a similar method; that's why it becomes easy to solve all the questions.
Mostly, the questions in the critical reasoning topic were from Assumptions, conclusions, and inference topics only.
When you solve questions of

Critical Reasoning for CLAT

, you will know that the questions are heavily related to your day-to-day life.
For example: when you are making assumptions and conclusions questions, you feel like these things we do in our day-to-day life. Then, it becomes easy to relate to and solve, whereas if you are solving maths questions, you must remember specific formulas.
Still, in critical reasoning, you have to think logically and answer the questions about why it is the easiest topic to score marks on.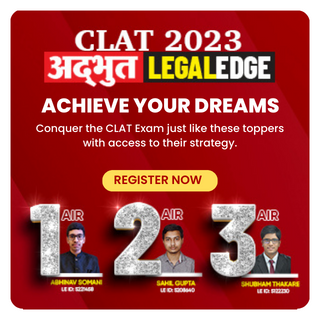 6 Savvy Preparation Tips for Critical Reasoning for CLAT 2024
To prepare well and to attain their objective, students should acquire a self-study mechanism or enrol in a coaching institute. Because preparing well and being focused is the only way to help you attain your goal.
The following are some of the six best tips to help you better understand how to improve critical reasoning for CLAT 2024.
1. Remember the Basic Terms used in Critical Reasoning
The first and foremost step to start preparing for the critical reasoning topic for CLAT 2024 is knowing all the basic terms used in critical reasoning and relating those terms with your real life.
For example: what do you mean by assumptions, what do you mean by conclusions, what do you mean by premises, what do you mean by strengthening the arguments, and what type of questions are paradox and boldface? So these are the basic terms that you should know.
2. Analysis and Apply
Analyze means after solving the questions; you should check whether anything is wrong or not. That is called analyzing your mistakes.
For example, if the correct answer is (b) and your answer is (c) so, by analyzing the whole solution, you will get to know what your mistake is, which leads you to option (c). An application will be that you will not repeat the same mistake the next time.
Suppose the question asks which of the following is undermined. And don't know the meaning of undermined, and you leave that question, so avoid making this mistake the next time.
Generally, students can eliminate 1 or 2 options. But they are stuck in the other 2 or 3 options. In this case, analysis and application will help you.
So, if the close option comes, remember there is always a reason why the option is correct and wrong, so you have to understand the reason when you are doing analyses to avoid these types of questions.
When you are analyzing, you have to analyze passages also in the

CLAT Mock Tests

.
See whether you have chosen the right passage or not. Ideally, it should be the easiest passage first and the difficult passage at the end.
When you are doing analyses and see that you have selected a difficult passage first and left the other 2 or 3 passages, you have to know that those passages were the easier ones; in that case, you have not done the analysis prcorrectlyYou have to analyze the particular questions and the overall passage also.
By doing this analysis, you will enhance your preparation game and will be able to work on your weaker topics.
Suppose you have attempted a mock, and you have scored 17.5 marks. Then, analyze your mistakes and aim for 21 marks in the next mock and then go on analyzing and improving your score by attempting mocks.
3. Focus on Accuracy
The students who are just starting their

Preparation for the CLAT 2024

the first time should focus on accuracy because, in the beginning, you need the correct answers to boost your preparation game.
For instance, when you are attempting the mock test, you also have to focus on accuracy, or if you are attempting things other than mocks, you have to focus on accuracy.
For example, you have attempted a test series of critical reasoning of 20 questions, so in that test series, you have to get at least 16 questions correct no matter how much time it takes, but at least 80% of the answers should be correct.
After getting at least 80% accuracy, you can shift your focus on time.
After being accurate, you can focus on time to become a perfect candidate for the CLAT 2024 entrance test. But first, you have to focus on accuracy; once you become pro in accuracy, it will become easier for you to reduce the time.
Ideally, you have only 25 to 30 minutes to solve 30 critical reasoning questions for the CLAT 2024 entrance test.
If you are taking 40 45 minutes to solve 20 critical reasoning questions in the beginning, then it is ok because, in the beginning, we only want at least 80% accuracy. Time is not our concern in the beginning.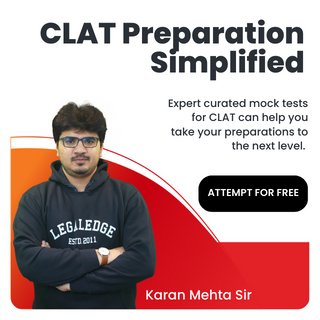 4. Increase your Reading Speed
Reading speed will play a vital role in your critical reasoning, legal reasoning, and English.
These three sections are heavily dependent on reading speed.
The desired reading speed for the CLAT 2024 entrance examination is 220 words per minute.
The essential reading speed for the CLAT entrance examination is 180 words per minute.
Note your speed.
If you have completed your reading in 2 minutes with understanding, your speed is 200 words per minute, which is very good.
You can increase your reading speed by reading from different sources because you don't know where the passage will come from.
If you have done reading from other sources, it will be easier to read it at the time of the CLAT examination.
A reading speed of fewer than 180 words per minute is not acceptable for the CLAT 2024 preparation.
How can you check your reading speed? For example, if you are reading an article of 400 words and have read it in 2 minutes along with the understanding.
5. Enhance your Vocabulary
Vocabulary also plays an essential role in preparation for CLAT 2024.
You will not get direct vocabulary questions in the CLAT examination.
They will not ask you direct antonyms and synonyms questions, but to understand the passage, if you have a good vocabulary, it will be easy for you to understand what the passage wants to say.
Then it will become easier for you to solve the questions.
6. Recap or Revision is The Key to Success in CLAT 2024
Recap will help you to read the passage.
For example, you have to read a passage of 200 words, and by the end, you forget what the passage wants to say, so this recap will help you.
You will mentally divide the passage into three parts, so at the time of recapping, that will help you to understand the passage and don't have to read the full passage.
You should read the passage first and then the questions because if you are reading the questions first, your focus will be to find the answer quickly, which is wrong because this will reduce your focus on the passage.
You have to avoid regression in passages. Regression happens when you are reading the same passage again and again to understand it; that is regression.
You have to read the passage one time, but when solving the questions, you have to refer to the passage.
The candidate should be aware of the

CLAT 2024 Exam Pattern

. It is an important prerequisite because knowing the exam pattern makes it easy to know how much time and how many questions you will get to solve.
The candidate should read the daily newspaper and weekly Magazines. It will help improve their reading skills and help them be aware of what's happening.
The students should attempt the CLAT entrance test question paper online to enhance their speed and accuracy.
You should practice at least 2 to 3 answers daily with a timer. Putting a timer by your side will help you know how much time you take to solve one question.
The Common Law Admission Test (CLAT) is a qualifying examination, so you should attempt as many speed tests as possible from the test series and other such practice books. This will help you to improve your speed and accuracy in solving the CLAT entrance test.
Best Book for Critical Reasoning for CLAT 2024 Exam
Books are the best resources for preparing for the Common Law Admission Test.
The table below shows the best books for CLAT 2024:
| | | |
| --- | --- | --- |
| Book Name | Author Name | Book Price |
| Self Study Guide CLAT 2022 | Arihant Experts | Rs. 400/- |
| Self Study Guide CLAT 2024 | Experts Compilation | Rs. 555/- |
| CLAT Entrance Exam Guide | LearnX | Rs. 649/- |
| GO TO Guide for CLAT & other Law Admission Tests with Passage-based Questions 3rd Edition | Disha Experts | Rs. 720/- |
Sample Critical Reasoning Questions for CLAT 2024
In the CLAT exam, around 28-32, questions will be asked in the logical reasoning section, out of which 12-15 questions will be based on critical reasoning.
The following are some of the sample critical reasoning questions curated from the previous year's CLAT question papers.
Some readers wondered whether my reading of the crisis in the news media is about journalism or the news industry. Though the fortunes of the news industry have a bearing on journalism, there is a difference between looking at issues that govern journalism and the factors that contribute to the financial stress of the media industry.
Over the last few years, I have been discussing the impact of digitalization on journalism. The pandemic has accelerated the process of digital transformation of the news media. Therefore, these issues need close scrutiny. One of the defining elements of analogue journalism was how two crucial functions of journalism — bearing witness and making sense — complemented each other and helped people make informed choices.
When I talk about the strength of analogue, I am neither romanticizing the past nor am I a Luddite. Most importantly, I do not believe in nostalgia. Many scholars have established - how rose-coloured glasses always lead to an unfair distortion — by looking back on the best of the past while comparing it to the worst of the present.
Hence, when I talk about the digital information news environment, I am talking about how there needs to be a conducive atmosphere for credible information to resonate with the people.
Literature on misinformation, disinformation, and misinformation reveals a new distinction in the minds of the citizens. Editors and journalists have to contend with a new breed of sceptics. These people trust social media forwards more than evidence-based, data-driven journalism.
Their confirmation bias flows from encrypted social media platforms that are full of conspiracy theories. [Excerpt from an Article by A.S. Panneerselvan, The Hindu, dated August 10, 2020]
Q.1) In this line, - Hence, when I talk about the digital information news environment, I am talking about how there needs to be a conducive atmosphere for credible information to resonate with the people the Author assumes:
a) Digital news is neither evidence-based nor data-driven
b) Digital journalism does not help people in making informed choices
c) Both a) and b)
d) The impact of Digital journalism has created an informed platform for journalism
Read More: Short Tricks to score 150 in CLAT
Q.2) Which of the following strengthens the Author's argument?
a) Conspiracy theories have become an alternative truth
b) The Pandemic is the only reason behind the dependence of people on Social media journalism
c) The News industry is witnessing a tremendous change
d) None of the above
Q.3) What does the Author indicate when he quotes that ―Rose-colored glasses always lead to unfair distortion‖?
a) Digital Journalism is twisted
b) Author means to say that he does not have any disproportionate bias for analogue journalism
c) Rosy picture of every news cannot be created
d) All of the above
Summing Up - We hereby conclude by discussing the best preparation strategy of critical reasoning for CLAT 2024. Don't keep us a secret. Share these useful strategies with your friends too. Good luck with your CLAT preparation! Happy Reading!
"The day you take complete responsibility for yourself, the day you stop making any excuses, that's the day you start to the top."