Reader's Digest: Don't wait for even a second! Read this blog to learn the last minute preparation tips for CLAT 2024. Follow these last minute tips to crack the CLAT 2024 with a high score. Discover the last minute preparation for CLAT, subject-wise last minute exam preparation tips, and more.
Answer to the Most Commonly Asked Questions About Last Minute Preparation Tips for CLAT 2024
The list below mentions the most commonly asked questions by the CLAT aspirants regarding the CLAT preparation tips.
When to begin the revision/last minute preparation for CLAT 2024? Generally, it is advised to start the last minute preparation for exam at least a month before the exam. Since you have studied each topic in-depth once, one month is sufficient for the revision.
One thing you should ensure is that you consume very limited new information, but rather strenghten your foundations and skills you have now spent a lot of time honing.
How to revise topics for CLAT 2024? It is good to have prepared notes or marked essential concepts during your initial preparation, which can be helpful during your revision.
Also, a critical suggestion is to begin revision from the easiest subject. Try to revise or give a glance at topics you have studied from each subject.
What to consider for the revision of CLAT 2024? During revision, utilize the previous year's papers and attempt mock tests to analyze your preparation levels.
Ensure to solve as many papers as possible to know the exam's difficulty level and which type of questions can be asked.
Why is last minute preparation tips for CLAT 2024? Each one's grasping power and understanding capacity may vary. One-time reading cannot help in remembering concepts for a long time. Hence it is essential to read again.
This way, you can be perfect and remember concepts. During last minute preparation for CLAT, you can also analyze your initial preparation levels and test your knowledge.
Where to start the revision for CLAT 2024? You can begin with the more accessible subjects so you have enough time for the tough subjects. Try to revise as many times as you can until you are perfect. You can run through concepts, GK notes, analysis of old mocks, and other such aspects/topics.
Highlights of Last Minute Preparation for CLAT 2024
Refer the below-mentioned pointers to know highlight so the last minute preparation tips for CLAT 2024:
In the last month left for the exam, solve as many

CLAT Question Papers

as possible to understand the exam's difficulty level. You can also know which type of questions can be asked.
During the last few days left for the exam, do not try to learn or revise any new topics which were unclear. It cannot be obvious, and you can lose focus.
Try not to get into stress or anxiety. Be optimistic about the exam. It can strengthen one's confidence.
Motivate yourself with pictures of your dream colleges and you will see that sight in front of your eyes when you give the paper.
Revise the topics or notes you had prepared during preparation. This can help in remembering the concepts.
Attempt section-wise mock tests for analyzing your preparation levels.
Go through the

CLAT Exam Day Instructions

to learn about the rules provided by the exam authorities.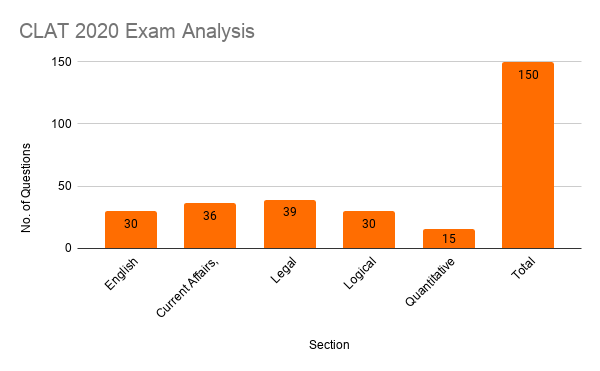 Last Minute Preparation Tips for CLAT 2024
Opting for the best CLAT Online Coaching will help you improve your last minute preparation to clear the CLAT exam:
We have mentioned this. But again, DO NOT try to check anything new at the last minute.
During last minute preparation for CLAT, do not miss any day of the schedule.
Cover all topics of the syllabus, do not leave anything.
Go through the Reading Passages and grammar revisions once.
Go through previous papers and check the kind of questions that appeared in them.
Section-wise Last Minute Preparation Tips for CLAT 2024
The primary tip to crack CLAT 2024 with a high score is to improve your reading skills. As per the new pattern, the entire question paper consists of comprehension-based passages followed by questions.
The following is mentioned in the section-wise last minute preparation for CLAT:
Last Minute Preparation Tips for CLAT 2024 - Legal Aptitude
Legal Aptitude examines your capability in law. This section includes around 35-39 questions. Also, it checks your problem-solving and research skills.
Read the following last-minute preparation for CLAT 2024:
Go through all the essential topics from

CLAT Syllabus

. This can help to get more aware of the question paper.
Questions related to legal propositions may appear. This section can have surprising questions.
Problems engaging more in the area of Legal Reasoning can appear.
Some propositions might not be 'true' in the real sense. In that case, use assumptions. Then answer in accordance.
Refer to some of the

Best CLAT Books

like 'The Constitution of India & 'The Indian Penal Code to understand the concepts in depth.
Go through all the topics once a night before the exam. Do not revise anything on the exam day.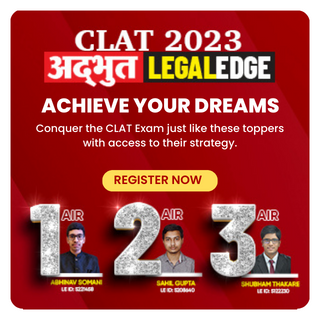 Last Minute Preparation Tips for CLAT 2024 - English
How to study for an English exam at the last minute for CLAT 2024? There is no need to worry about the English Section. You can crack it without any difficulties if you practice regularly. Around 28-32 questions are asked in this section.
Read the following CLAT English Preparation Tips to know more:
Reading is the best way to clear the basics of the English Language.
While doing a passage, always make sure to understand the central theme.
Read each word with focus and understand the meaning before deciding the answer.
To score well,

Download Free E-Book Word Power Made Easy

. This helps in enhancing grammar and proficiency in English Vocabulary.
Practice at least 2 Passages per day so that one is evident on the last day of preparation.
Go through the grammar revisions once. Do not push hard. Only take a look at all the previous revisions.
Do not start something new at the end days of the exam date. That would lead to confusion and anxiety.
Last Minute Preparation Tips for CLAT 2024 - General Knowledge
GK Section is primarily easy and doable. This section includes 30-35 questions.
Read the below listed CLAT GK Preparation Tips to score more marks:
Studying from the right books can help you clear this section easily.
Keep yourself updated with the latest events and happenings
Keep a subscription to Current Affairs magazines. Read it daily to avoid panicking at the last stage.
Read newspapers daily. Watch news channels.
Follow

Daily Current Affairs

to learn about regular events happening across the globe.
Stick to the topics you have revised before. Do not fresh start anything from anywhere.
Prepare in such a way as to attempt direct answers, just as the questions are.
Last Minute Preparation Tips for CLAT 2024 - Mathematics
Maths Section is easy to solve. The questions are of 10+2 level. You must not panic about this section at all.
Read the below listed CLAT Maths Preparation Tips to enhance your preparation levels:
If one has practiced well, it will be easy and calm on exam day.
Mathematics is one of the easiest sections of the exam. The level of Mathematics questions will be of an elementary level.
It includes 13-17 questions. You can crack this section easily if you focus on all topics carefully.
Try to understand the concepts of the topics. Do not go cramming.
You can get all the marks from this section. Be calm and positive.
Do not try to get into some new topics at the end days of preparation.
Revise the old topics. Go through the formulae, and try practicing them.
Do not spend more than 20 minutes on this section in the paper.
During last minute preparation, take up as many

CLAT Mock Tests

as possible.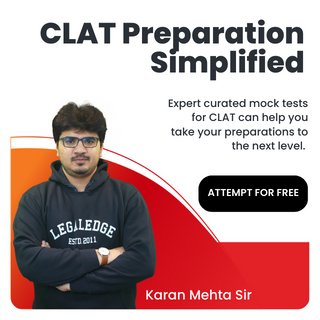 Last Minute Preparation Tips for CLAT 2024 - Logical Reasoning Section
In Logical Reasoning, around 28-32 questions are asked. There would be several questions based on Coding-Decoding, Verbal Reasoning, Puzzles, etc.
This section is a bit unpredictable. Students must be ready for all kinds of questions.
At the last minute, students must go through all the revisions they have done before.
Go through several statements, arguments, and solutions.
Follow the expert's suggested

CLAT Logical Reasoning Preparation Tips

for understanding topics in a better way.
Also, check the shortcuts. But again, do not rely on them.
Target attempting at least 93% of the right questions.
The Reasoning Section is fun. Study it with interest, and you can quickly answer any type of question.
Solve more and more puzzles. Also, play games that demand logic. One will understand the level of their logic and reasoning.
If one knows the weak areas, it gets easy to prepare.
Summing Up - We can conclude by discussing the last minute preparation tips for CLAT 2024. Save this blog post for future purposes if you need to revise these savvy section-wise CLAT 2024 preparation tips. Good Luck! Happy Reading!
"However difficult life may seem, there is always something you can do and succeed at."- Stephen Hawking.