Architecture is one of the creative professions. If you are an aspirant pursuing architecture, then here is all you need to know about the job opportunities and salary. Many of your might be preparing for the architecture entrance exams like JEE Main or NATA.
You might be wondering about the career opportunities after completing the architecture degree. This post shall explain various job opportunities along with their salaries.
Download FREE Study Material for JEE Main Paper 2 by Creative Edge
Architecture Career Opportunities after JEE Mains
Here is the list of career options for architecture, along with the job responsibilities.
Architect
One of the most commonly chosen careers after JEE Mains. You will work directly with the clients to design new buildings per their requirements.
Under architecture, you can have different diversions in your career: Building architecture, Landscape architecture, and Naval architecture.
Architectural Technologist
This career option aims to use your science and engineering skills and knowledge to create resilient and sustainable constructions and refurbishments.
You will use computer-aided design (CAD) and traditional drawing techniques; you'll prepare and present design proposals and advise clients on technical matters.
Interior and Spatial Designer
If you are an aspirant in interior design, this is the right career for you.
You can use your creativity to design interior spaces and ensure that it is both attractive and efficient.
Building Surveyor
A building surveyor deals with conserving, modifying, fixing, renovating, and restoring existing buildings.
You need to ensure the safety of buildings and make them more sustainable.
Town Planner
You can choose your career as a town planner if you are passionate about development, regeneration, and sustainability.
You need to possess multitasking skills, commercial awareness, attention to detail, and confidence in listening to and negotiating with a diverse range of people.
Production Designer
If you are interested in the entertainment industry, you can choose a production designer as your career.
As a production designer, you will work closely with the producer and director and use your creative flair to develop a complete visual outline for the production they are working on.
Historic Buildings Inspector
Historic Buildings Inspector, also known as a conservation officer, will promote the conservation of the historic environment and help protect and enhance buildings with historical, architectural or cultural significance.
It would help if you had a strong interest in historic architecture and the relevant legislation in buildings and conservation.
Structural Engineer
Structural engineers are creative innovators, using maths and science to plan, design, and oversee structures that will withstand human and environmental wear and tear pressures.
You will work closely with the engineers and architects to design safe structures by choosing the suitable materials to meet design specifications.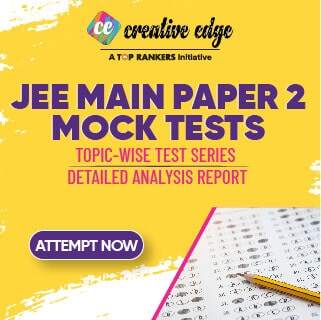 Salary Package After JEE Mains
The salary of an architect depends on experience. You can expect a salary ranging from Rs 4 lakh to 5 lakh per annum. After 5 years, you can get a package ranging between 8 lakhs to 10 lakhs per annum.