Are you still trying to memorize all the International laws, treaties, and rights? No, you don't have to, as it would take much of your valuable preparation time.
There are still 4 months left for the CLAT PG exam, so you should follow smart strategies to be prepared before the deadline.
We are here with an analysis of all the important topics that you should cover while preparing for Public International Law. If you are writing the exam on December 18, be sure to prepare for the important topics for CLAT PG 2023.
Stick to the article, and you will get to know how to prepare Public International Law for CLAT PG?
Download FREE Study Material for CLAT PG by LegalEdge
How to prepare Public International Law for CLAT PG?
Students are often confused with the Public International Laws. This is considered one of the toughest subjects as it contains lots of information one needs to remember. That's where students start crumbling and often forget many important topics.
You might also want to check out the preparation strategies to prepare for Jurisprudence For CLAT PG 2023
Don't you worry, the solution for what to study is right here.
These are the steps you must take before preparing for the subject.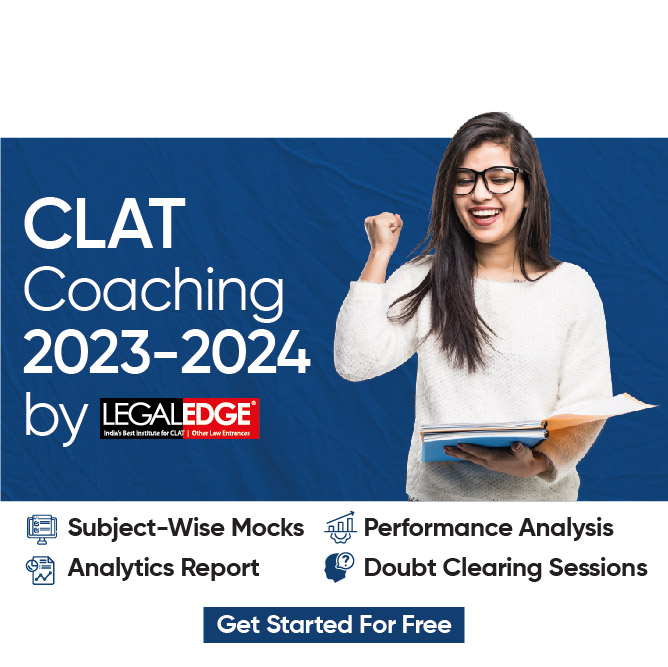 Keep track of ongoing international issues and conflicts.
Understand the pattern and types of questions asked in the previous year's papers.
Refer to some good books, as you have no boundaries for this topic, you can refer to anything fruitful. However, we recommend you to go for either Universal or AK Jain. Reading these books will help you improve your basic concepts easily.
Do not read commentaries.
Read the landmark cases. Landmark cases play a very important role in this exam, and we have seen questions repeating during these two years from this topic. You should learn the basics of landmark cases with respect to the law of the sea, hot pursuit, extradition, state recognition, state jurisdiction, etc. Also, make sure to know whether the cases were judged by ICJ or PCIJ.
Revise daily, as revision is the key to success.
Practice as many mock tests as you can and also attempt the previous year's question papers. Practicing mocks will let you know the level of preparations you have done till that time.
*As the syllabus has been changed since 2020, so attempt papers from that year onwards.
Make sure you thoroughly check the CLAT PG syllabus to cover the right and important topics.
Keep an eye on any news related to CLAT PG and frequently visit the official website for any changes or latest updates.

Important Topics You Shouldn't Skip
Firstly, when asked how to prepare Public International Law for CLAT PG 2023 exam, you must know to cover the important topics.
It is always recommended that you should have basic concepts cleared for all the topics. However, if you are unable to do so still, you should at least make sure to cover these topics-
Nature and source of International Law
Law of Treaties
Law of sea
State Jurisdiction
State Recognition
Group Rights
UN and its organs
Peaceful settlement of disputes
International Humanitarian Law
Ace your preparations with the best CLAT PG online coaching center and take mock tests to know where you stand with your preparations.
Check out the complete video in which our experts explain all the concepts of Public International Law for CLAT PG.