With many specializations coming up in recent years. It's important to have a strategy when picking the specialization to study.
Note that you must always be passionate about what to pick to study as you might work the rest of your life in the same field.
However, checking for market-relevant specializations to study is extremely important.
The article walks us through which specialization is best in LLM.
Download FREE Study Material for CLAT PG 2023 by LegalEdge After College
What Is the Most Valuable Specialization for an LLM?
Let us check the list of the most valuable specializations for an LLM degree.
Legal Protection for One's Own Ideas
Best LLM specializations in India offer great career prospects.
Ideas, concepts, and plans are all examples of intangible assets that can be protected under intellectual property law. Things were not protected very effectively in the past in our nation when it came to intellectual property, but thankfully that has changed for the better.
Since there are now stronger laws and distinct laws to safeguard intellectual property, the field of intellectual property law has given rise to specialized LLM degrees. Technological development has resulted in new concerns about intellectual property rights, trademarks, domain names, patents, and technological procedures.
As a result, there is a requirement for the state to be defined and protected through the application of intellectual property laws. Numerous cases that are now being heard create precedents that are used in the process of defining laws and making adjustments. As a result, this is a very worthwhile concentration to pursue an LLM.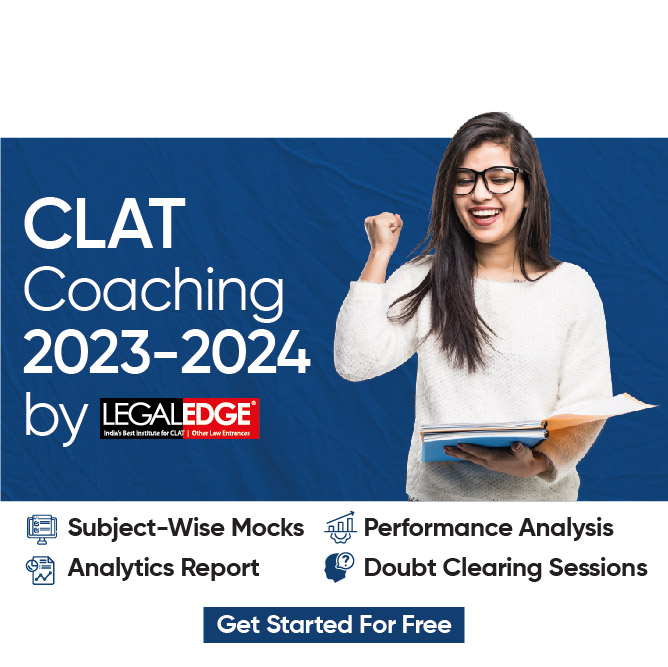 Technology Law
A number of decades ago, technology law was another facet of the legal system that was considered antiquated and of low concern. However, India is now the center of the world's information and technology industry. New laws have had to be enacted to accommodate technology's growing role in people's lives.
This topic, in particular the legal ramifications of it, is seeing a resurgence of interest in modern times. There are now millions and even billions of dollars worth of technology businesses located in India, all of which require legal protection.
Therefore, if you want to specialize in Technology Law for your LLM, you are making a good decision since you can obtain a good job, nice clients, and earn a high pay package. If you do not want to specialize in Technology Law for your LLM, you are making a poor choice. Technology law is the most relevant LLM specialization subjects these days.
Check: Admission to LLM Via CUET
The Law of Businesses
The field of corporate law is concerned with all issues pertaining to the operation of a corporation or business. Lawyers that specialize in corporate law investigate the transactions, tax liabilities, licenses, and other essential functions of a company or other business organization.
Companies that are structured as corporations are obligated to provide payments to many parties, including the government, local municipal authorities, their employees, and shareholders.
For this reason, companies typically use the services of corporate lawyers or corporate law firms to keep track of all the complexities and obligations involved. There is a significant increase in the need for business attorneys, which has increased compensation packages.
As a result, many attorneys with bachelor's degrees are deciding to get their master's degrees and specialize in business law.
Check: How can I do LLM through Correspondence?
Gender Studies
Inequality between the sexes is not just a pressing problem in the United States but also a topic that generates much debate in other nations. Inequality is frequently contested in legal settings, which necessitates the availability of legal remedies.
In addition, gender studies may be applied in various contexts, including the formulation of legislation, employment rules, policies governing human resources, and more. The field of gender studies examines a diverse array of subjects.
For this reason, there has been a recent uptick in the number of law students opting to concentrate on gender studies while pursuing their LLM. Many law students are drawn to the field because societal ramifications are associated with the issue and the career and compensation options.
As a result, gender studies are another worthwhile field to concentrate on while pursuing your LLM degree.
A significant number of our graduates currently work as attorneys for some of the most prestigious legal firms in the country and the world. In-depth classes are offered that are based on the educational methodology of international law.

Criminal Law
The Master of Laws (LLM) in Criminal Law is a postgraduate program that lasts for one year. It aims to help students gain an awareness of fundamental legal concepts and increase their expertise in academics and criminal law research.
Students will get a deeper understanding of current issues being discussed in criminal law and criminal justice fields through the program's upper-level coursework. Students participating in this program will be better prepared to become socially conscious individuals with a global perspective.
Training students to serve as a "bridge" between law and society is the program's primary focus, as this will ultimately be their professional responsibility. The curriculum includes an in-depth examination of important policies and legislation topics, including victims' duties and legitimate interests, policing and crime prevention, sentencing and other court judgments, and more.
In addition to that, the program makes use of a variety of other forms of punishment, including both incarceration and alternative forms of discipline. Students will develop an analytical mentality through participation in this program, which will assist them in responding to hypothetical legal concerns surrounding the commission of criminal offenses.
Writing legal essays and research papers and presenting such papers at seminars and conferences are all part of the program's experiential learning of criminal laws, which is another component of the program's foundation.
Check: What is the scope of the LLM Course?
Real Estate Law
The Master of Laws (LLM) in Real Estate Law is a two-year program that is at the master's level. In the era after the advent of globalization, there has been an unprecedented explosion in the land market in India.
A value is an extremely skilled and proficient somebody who has gained specialized ability and knowledge and who prepares a valuation of land, structures, or assets for a specific purpose. The realm of private property that is included in crafted by valuation also includes gigantic residences, manufacturing plants, businesses, and stores.
You will have a comprehensive grounding in land speculation, analysis, and development if you invest in land. The core courses include a broad range of topics, such as land money, valuation, advancement, market research, and financial considerations.
A Master of Real Estate degree can be pursued with a variety of concentrations, including Real Estate Development, Civil Construction, Real Estate Finance, Property Valuation, and others.
Check: Is one year LLM Program scrapped by BCI?
The Law of International Business
You will graduate with an LLM in International Business Law, Business Law, or Law depending on the modules you select and the topic of your dissertation when you enroll in an LLM program because it allows you the flexibility to personalize your education to meet the needs of your future employment.
Throughout the duration of this class, you will acquire a more in-depth understanding of fundamental components of corporate law and regulations, both in domestic and global contexts.
We will begin by introducing you to common law and civil law legal systems and then compare and contrast various techniques for interpreting legislation, making use of precedent, and codifying laws. The areas of study we offer are vast and specialized within the international private corporate, and commercial law field.
These areas of study range from international trade contracts to the international exploitation of intellectual property rights, as well as an examination of how the internet works and the legal problems arising from its use.
Whether you want to work in law, management, exporting, consulting, or academics, our varied modules provide you with the skills and information necessary to establish your career.
Environmental Law
The Environment (Protection) Act of 1986 defines the environment as "that which includes water, air, and land as well as the inter-relationship which exists amongst and between water, air, and land and human beings, other living creatures, plants, micro-organisms, and property."
The environment is defined as "including water, air, and land as well as the inter-relationship which exists amongst and between water, air, and land and human beings, other living creatures, plants.
As a result, environmental law embraces a broad range of distinct types of "life" and their interactions with their environments' natural conditions and atmosphere. The prevention, detection, and remediation of environmental contamination are all under its scope.
Environmental pollution, a negative byproduct of fast industrialization, urbanization, and now globalization, is being safeguarded in a proactive way through preventative measures and, in the event that harm has been done, to be compensated through remedial efforts.
The passage of time has brought about gradual exploitation of nature that has become more pervasive and systematic, particularly in the wake of the industrial revolution and the new nuclear age of the 21st century.
This has happened because the reverent aspect of the environment has been diminished as a result of the passage of time. During this phase, mankind made the transition from inhabiting a tiny world that was located on a giant planet to living in a large world that was located on a small planet.
It is vital to reduce the negative effects of pollution and ecological degradation through good environmental management and international collaboration in a more environmentally and socially conscious culture.
This may be accomplished by working together across borders. This may be accomplished not only by increasing people's knowledge of the importance of environmental values but also by enhancing the ability of environmental professionals to offer services so that they are better able to meet the issues that arise in their line of work.
Check: Benefits of pursuing an LLM?
Media and Entertainment Law
Globally, people spend a significant portion of their time participating in various types of entertainment, including the arts, music, movies, and media.
A fascinating and up-to-date subject is produced by the interplay of society, commercial culture, and popular culture with the legal system. This combination generates the subject. Both the advancement of technology and the adaption of businesses have had a significant impact in this sphere.
This Master of Laws in Entertainment Law program focuses on both the academic study and practical application of many aspects of entertainment law from a global perspective. You will have the opportunity to study a variety of relevant specialisms due to the varied nature of entertainment law, all of which are backed by concerns pertaining to contracts and intellectual property.
This course is for you if you are a graduate with a legal background or if you come from a non-legal background but have considerable experience relevant to the subject matter. The program has a long history of producing many successful alumni on the international level from all over the world.
The study of this course will provide you with the chance to investigate novel ideas, ways of thinking, and academic experiences in a setting that is encouraging to do so.
This course will give you the practical skills you need to succeed in a career in entertainment and media law by enhancing your understanding of how key fields within the entertainment industries function, evaluating the law's impact upon those fields, and providing you with the necessary knowledge to do so.
Check: Is pursuing LLM necessary?
Constitutional Law
The postgraduate course focuses on the comprehensive and detailed study, analysis, practice, and management of Constitutional and Administrative Law.
It covers topics like:
Commercial arbitration
Effective communication
The law of torts
Family law
Property law
Center-state relations
Media
Administrative law
Civil law
Fundamental rights
Health Safety
Education law, etc.
It is application-based and encourages holistic development, social interaction, and extra-curricular participation. The course includes additional study credits, compulsory projects, and dissertations during the final year. The course provides a deep understanding of different legal frameworks and strategies for a profitable business in Law, and candidates are prepared for highly recognized administrative
Roles
A dual degree program, the Master of Law (LLM) in Constitutional Law is comprised of 36 credit hours and requires students to complete a research project. The prerequisites for the classes will be different at each institution. In order to graduate from certain schools, you will need first to complete an all-encompassing exam.
Students will acquire the knowledge that God is the source of law, government, and justice regardless of the subject matter covered in the class. In addition, students will understand that the Bible does not tolerate compromise in its teachings.
Prospects for a Career after Completing an LLM
At a time and in a place when the law plays a significant part in many aspects of our everyday lives, it is clear that it has evolved into an integral component of the community.
Because legal activities are essential to the functioning of several fields, a career in law is an extremely challenging option to choose. In a world where competition has grown as fierce as a volcanic tide, having a specialist degree in law is of the utmost importance.
Therefore, earning an LL.M. degree is essential to ensuring a prosperous and fruitful future. After receiving their law degrees, graduates have the opportunity to work in the legal domains of both the public and private sectors.
Media and publishing houses, courthouses, non-governmental organizations, international organizations such as the United Nations or UNICEF, fast-moving consumer goods companies, real estate firms, legal consultancies, corporate businesses, and others.
Check: ILI LLM Course Details