BCI is a statutory body coined by the Parliament to represent and regulate the Indian Bar.
Since the BCI is responsible for maintaining professional conduct and etiquette standards, it has to make some decisions for efficient functioning.
One such ongoing decision was to scrap the one-year LLM program.
So let's check " Is one year LLM Program scrapped by BCI?"
Download FREE Study Material for CLAT PG 2023 by LegalEdge After College
What is 1 year LLM program?
Students who have completed an undergraduate law degree or LLB and are eligible for the LLM program conducted for 1 year. This course is less time-consuming, holds equal value, and was recognized by UGC.
It was introduced by the national knowledge commission and group set up by the Ministry of Human resource and development in 2012. UGC issued guidelines and amended the rules to make the course globally competitive as per international norms.
Check: Best CLAT PG Online Coaching 2023
Who filed the petition?
The BCI stated that the LLM leading to a Master's degree has to be of two years spread over four semesters, as per the newly notified BCI Legal Education Rules, 2020.
To which a law student named Tamanna Chandan Chachlani filed the case through advocate-on-record Rahul Shyam Bhandari on the BCI's decision.
Check: CLAT PG Mock Test Series 2023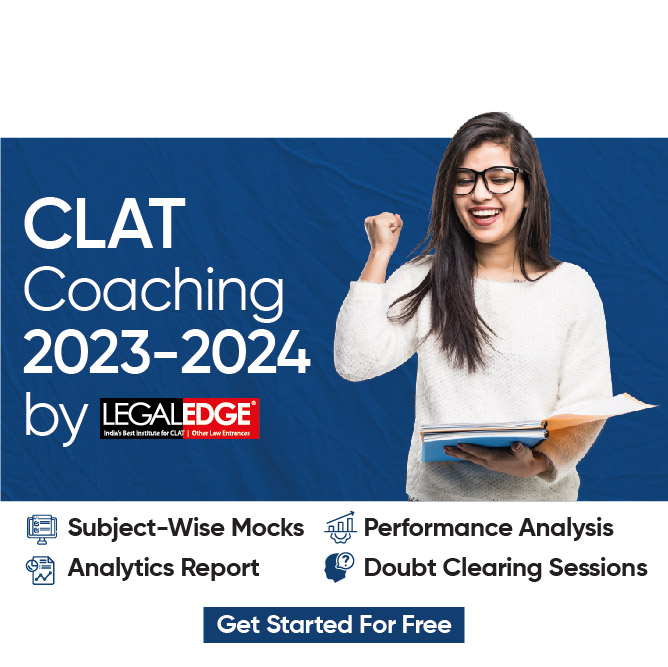 Is one year LLM Program scrapped by BCI?
AS Bopanna, V Ramasubramanian, and Chief Justice SA Bobde recorded the statement of BCI.
The bench was considering the appeal against BCI's recent decision about Legal Education (Post Graduate, Doctoral, Executive, Vocational, Clinical, and other Continuing Education) Rules, 2020
As per the new rules, the 1 year LLM course will be scrapped, and 2 year LLM course will be considered effective.
On the 4th of January 2021, the Bar Council of India notified the legal education system of the rules 2020.
The rule stated to scrap the 1 - year LLM course and partially de recognized a foreign degree.
The validity of these new rules is challenged by the NLU, and these rules were published on 4 January.
NLU had sought the status quo in the matter against the backdrop of 5000 applications for the 1-year LLM course advertised.
The LLM degree comes under the domain of UGC regulations, and the BCI holds power under the Advocates Act to regulate the LLB degree.
The Supreme court did not implement interim order immediately. Scrapping of the one-year LLM course was turned down for the year 2021. However, it would be effective from 2022-2023.
Check: Benefits of pursuing an LLM?