When investing your time and money to learn a course, you must know its pros and cons.
If you are an LLB graduate, weighing your options and deciding if pursuing LLM is worth it. You must understand the scope of the LLM course, which can help you make an informed decision.
The main purpose of studying an LLM course is to gain vast knowledge in a specific specialization that can yield you a good career in the future.
Therefore, let's understand what is the scope of the LLM course.
Download FREE Study Material for CLAT PG 2023 by LegalEdge After College
What is the scope of the LLM Course?
Let's check the benefits of having an LLM to help you decide if LLM is necessary for you.
1. More career opportunities
According to statistics, it is obvious to note that there are many job opportunities available for LLM graduates compared to that for LLB graduates.
There are several job opportunities in the field of law firms, Consultancies, Banking, Insurance, and International Organizations such as UNO or UNICEF, NGO, etc.
There are job opportunities in Media, Journalism, Finance, Construction, Railway, Defense, Marketing, Retail, Insurance, etc.
Nearly 8131 job posts are available only for the month of August 2022, which can help you have an estimate of the number of jobs that is available annually.
There is an increasing demand for corporate lawyers in the industries.
Check: Best CLAT PG Online Coaching 2023
2. Government Jobs
Suppose you dreamt of having a government job and an LLM degree. In that case, you can work as Advocate, Income Tax Lawyer, Magistrate, Cyber Lawyer, District Judge, Legal Advisor, Criminal Lawyer, etc.
| | |
| --- | --- |
| Profession | Fees |
| Advocate | INR 4,00,000 - 8,00,000 per year |
| Judge | INR 12,00,000 - 18,00,000 per year |
Check: CLAT PG Mock Test Series 2023
You can also find jobs in established government and private sectors like Railway Defence, Marketing, Retail, Insurance, etc.
Freshers also can work as Sub Magistrate, Legal officers, Adviser in banks, PSUs,
Legal Defense Officers, Executive officers, Criminal Lawyers, and Corporate Lawyers.
The list of PSUs recruiting through CLAT 2022 and LLM program is Power Grid Corporation of India Limited, Indian Oil Corporation Limited (IOCL), Bharat Heavy Electricals Limited (BHEL), Oil India Limited (OIL), Oil and Natural Gas Corporation (ONGC) and National Thermal Power Corporation Limited (NTPC)
Most of them require you to have a minimum of 55% in LLM to be eligible to apply.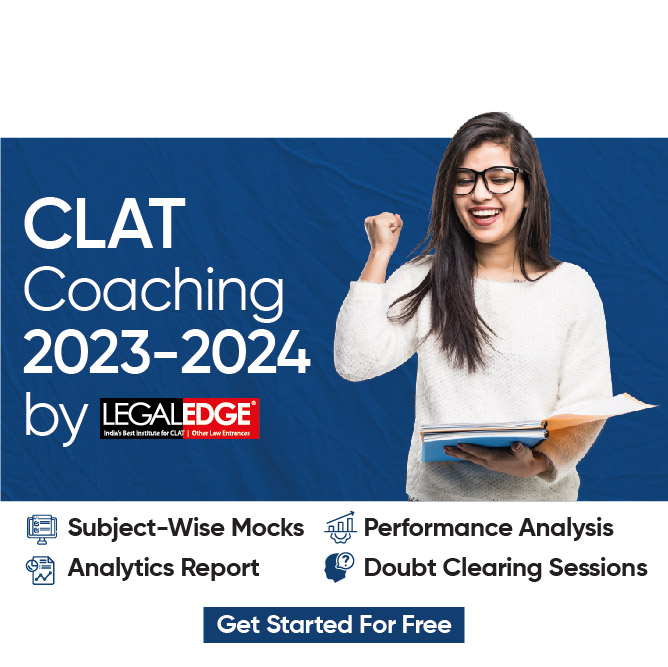 3. Work Abroad
In recent years, there have been several work opportunities available in online job portals looking for LLM graduates.
In recent years, Canada's National Committee on Accreditation has declared that law degrees of legal professionals from India will be equivalent to those from the United Kingdom and Australia.
You can work outside the country having an LLM degree which will also help you have a better earning potential.

4. Better Salary
The private sectors have several job openings with a good package:
Here is a list of private companies and their average salaries offered annually.
| | |
| --- | --- |
| Top Private Hiring Companies | Salary |
| MAERSK | INR 8 LPA |
| IBM | INR 10 LPA |
| Star Network | INR 10 LPA |
| Morgan Stanley | INR 18 LPA |
| L&L Partners | INR 14 LPA |
| Ernest and Young | INR 15 LPA |
Check: CLAT PG Eligibility Criteria
5. Teaching Professional
Top universities like NLUs and other prestigious colleges look for LLM/Ph.D. graduates for the position of law teacher.
These colleges also offer a handsome salary.
Most universities consider good scores in the UGC NET examination for admissions.
To apply for UGC NET, you must have a minimum of 55% in LLM to work as a law faculty in top universities across the country.
Check: Best CLAT PG resources