Summary: The Integrated Program in Management (IPM) offers a holistic blend of management education right after Class 12, providing a head start in a corporate career without a traditional graduation detour. It's an ideal choice for young aspirants aiming for a seamless transition into managerial roles. Let's check more reasons to choose IPM after class 12!
Opting for the right course after class 12 significantly impacts a student's life. The majority of you may find it difficult to select the best career option with the increasing competition.
If you dream of pursuing management courses, going for the five-year integrated management program at the Indian Institutes of Management (IIMs) is the best option.
In recent years, many students have started exploring several career options and no longer blindly choose to do medicine or engineering. And this article gives you more reasons to choose IPM after class 12 and provides reasons why it is definitely a wise idea.
Here's why IPM is a good choice!
How is IIM different from Other Institutes?
The Five-Year Integrated Management Program (IPM) is a comprehensive management program with a combined course of management studies from undergraduate (UG) to postgraduate (PG) level for class 12th students offering a wide range of academic and executive UG, PG, doctoral, certificate, and integrated programs.
IIM is one of the leading institutes of management education and research in India to pursue a career in management and also introduces real-life experiences that encourage you to learn about life and yourself.
Life can be quite demanding at the IIM, encouraging and helping you to build confidence to face real-life challenges.
Upon successful completion of the academic rigour of 5 years, you will be awarded an Integrated BA/ BBA + Master of Business Administration (MBA) by the IIMs.
If you choose to leave the program after successfully completing the program requirements after three years, you will be awarded a Bachelor of Business Administration (BBA)/ BA degree, respectively.
The course is currently being offered by only five IIMs: IIM Indore, IIM Rohtak, IIM Jammu, IIM Bodh Gaya, and IIM Ranchi. There are several other colleges like IIFT, TAPMI Manipal, TAPMI Bangalore, NALSAR, NIRMA University, NICMAR, Alliance Bangalore and Masters Union College accepting IPMAT scores.
Check: How to Prepare for IPMAT Indore: 6 Golden Rules
We hope you understand how IIM is different from other institutes and what are its special features. Now, let's know some reasons for Choosing IPM as your career in the post below.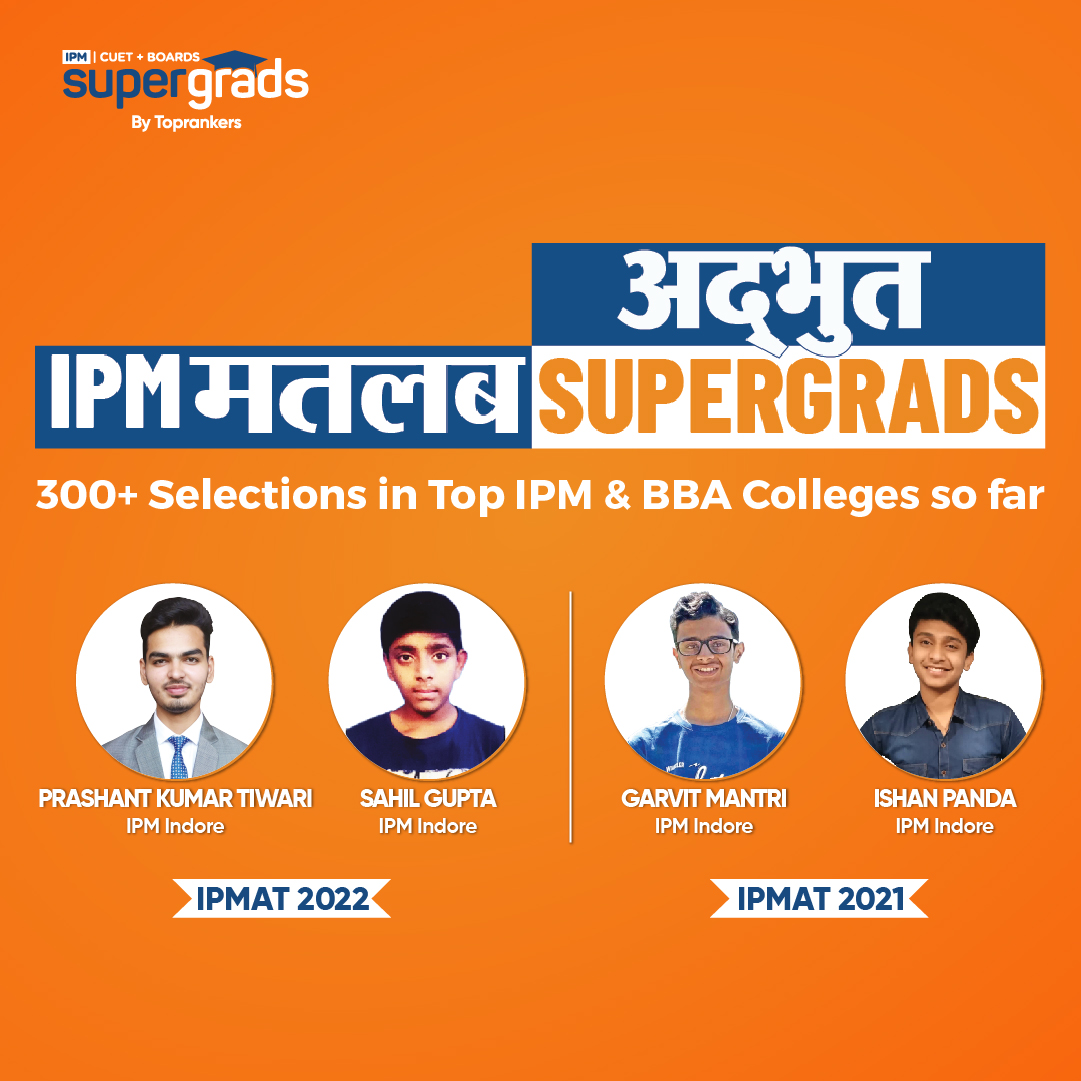 Top 10 Reasons to Choose IPM after Class 12
IPM is a fantastic opportunity if you are interested in pursuing a career in management. The curriculum will assist you in establishing a brand name in the field of management far sooner than you would have been able to do through the more traditional route of post-graduation.
If you are wishing to pursue a career in management, you no longer have to deviate from your route by studying engineering or law.
Following are some compelling reasons why IPM is an excellent choice for students who have completed their 12th grade.
1. Reasons to Choose IPM after Class 12
Check out the reasons to join the IPM program.
Check: Myths About IPM
Learning with the Best Brains
The harder it is to get into an institution, the more diversified and intelligent students the college has.
Therefore, those who cleared the IPM Entrance exam, for which approximately 15 to 20 thousand aspirants appear, have gone through a rigorous preparation phase to clear the aptitude test.
This program will also aid in your overall development as the environment in IIM will make you a brighter and more confident person.
360-degree growth of individual
The curriculum for the first three years is very general, consisting of many different courses such as philosophy, sociology, political science, mathematics, statistics, french, drama, etc.
Basically, you would be taught things important for overall holistic development.
Check out the IPM Coaching 2024 to ace your preparations and also attend the mock tests.
Student exchange programs give international experience
Every year, the IIM chooses eligible students to spend one academic term at renowned business institutes throughout the world.
This will certainly help undergraduates obtain international exposure and perspective.
Studying in a foreign nation is a once-in-a-lifetime chance that every one of you should have at least once during your academic career.
Check: IPMAT Cut Off
Excellent co-curricular exposure
In IIMs, there is ample scope for extracurricular activities through various societies, clubs, and special interest groups that strive to serve as outlets for the student community's passion and enthusiasm.
IIM also hosts the country's best festivals with special visits from Bollywood actors.
The 5-year residential program in the finest institute
Campus life at IIM IPM Indore has its own charm. It's like a parallel world, an environment that pushes you out of your comfort zone and introduces you to a variety of interactions.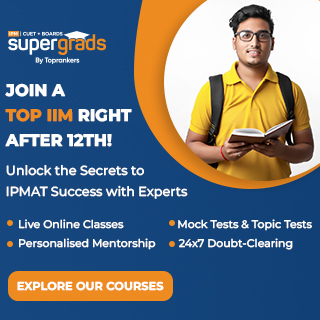 2. Reasons to Choose IPM after Class 12
Diversified Course Structure
IPM course is designed in a way to provide you with a rich skillset required in the industry; the first three years of foundation courses consist of various courses such as.
Mathematics, statistics, and Economics
Literature, fine arts, and Humanities
Psychology and sociology
Coding
The last two years are devoted to Business Management, where you are taught with PGP students. This diversified course structure will help you grow in academics.
Check: 6-Month Study Plan for IPMAT Indore
3. Reasons to Choose IPM after Class 12
Placements
IIM Indore continues to retain its status as one of the country's best B-Schools by successfully completing the final placements for the IPM 2016 to 2021 batch.
IPM batches have achieved 100% placements with top companies.
The highest domestic package offered was 41.5 LPA, and the batch's average CTC was 23.6 LPA.
There was a significant improvement in average CTC from the performance of the previous year.
PGP and IPM students are allowed to sit for the same companies.
The number of recruiters increased by 31.25% from the previous year, and several first-time recruiters like AB InBev, Browserstack, Bytedance, CloudTail, FIITJEE, etc., opened up roles for the participants.
Check: Who is eligible to apply for IPM at IIM
4. Reasons to Choose IPM after Class 12
Life After College
Middle-level and top-level MNCs that have the best working environment will recruit eligible aspirants from IIM.
Switching jobs is also very easy with the IIM tag, as IIM has a great reputation in the industry.
IIM experience also prepares you for entrepreneurship, which you can pursue directly after college or after a few years of a job.
Last but not least, IIM has one of the most potent Alumni bases. You can reach out to alumni for guidance, referrals, or help for your own ventures.
5. Reasons to Choose IPM after Class 12
Return on Investment
The fee structure is too high compared to regular graduation. The course fee for Indian citizens for the first three years of the IPM would be approximately Rs. 4 lakhs per annum.
The fee structure of IPM for the fourth and fifth years will be as per the prevailing Post Graduate Programme in Management (PGP), which will be approximately 16 lakhs for the two-year program, which makes the total fee around 32 lakhs. But with good placements offered at IIM, students or any kind of debt can be repaid sooner.
Don't worry about fees; if you get selected, you can easily get low-interest loans from banks for IIM studies.
Education loan policies for IIM students are very flexible.
IIM Indore also has an NBFA scheme to provide fee waivers for financially weaker section students.
Check: Best Arts and Humanities Courses after 12th
6. Reasons to Choose IPM after Class 12
Quality of Life
IIM has the latest teaching resources, rich opportunities for training, a solid backbone of IT, state-of-the-art sports complexes and hostels, as well as modern infrastructure.
IIM Indore hostel blocks are spread around the canteen, on the sides of the hill, in an artistically built way.
Single-seat / twin-shared housing facilities are open to all students on campus grounds with separate blocks/floors for men and women.
The hostels, mostly in blocks of three, are interlinked.
All of the blocks have a square in the middle where basketball/badminton courts with artificial turf are kept, and some of the blocks also have lawns in the middle.
Some IIMs also have maintained swimming pools, restaurants, etc.
Dedicated mess facilities and round-the-clock canteen facilities with vegetarian and non-vegetarian meals are also available.
IIMs also provide excellent Internship opportunities, be it social Internships, Internships in top MNCs, startups, etc., IIM has it all.
The exposure you will have cannot be compared to any other university, be it private or government.
Check: How to Approach Questions in IIM IPM Exam?
7. Reasons to Choose IPM after Class 12
Given the integrated nature of the program, IPM graduates often stand out in the job market, having a distinct advantage over traditional postgraduate candidates.
IPM is designed to offer a blend of theoretical knowledge and practical insights, ensuring a comprehensive understanding of business and management.
Early Start in Management Education
Instead of waiting to complete graduation, IPM allows students to dive into management education right after school, providing an early initiation.
Being a part of an IPM program provides students access to alumni networks, industry experts, and peer groups, all crucial for future career growth.
Check: IPMAT Indore Fees 2024
8. Reasons to Choose IPM after Class 12
Post IPM, students can branch out into various sectors like finance, marketing, operations, or even entrepreneurship, thanks to the program's comprehensive curriculum.
Many top institutions offer IPM, ensuring that the degree is not just recognized in India but has a global appeal and acceptance.
Exposure to Industry Practices
Many IPM courses incorporate internships and live projects, allowing students to experience the real corporate world and its challenges.
Check: Short tricks to manage IPMAT and boards Preparation
9. Students from all streams are eligible to take IPMAT
One persistent misconception regarding the IPMAT is that applicants with academic backgrounds unrelated to mathematics cannot succeed on the entrance exam. But this is untrue!
The problems in the quantitative portion typically cover maths from sixth grade through 12th standard.
Of course, maths is necessary to pass the entrance test. But it's not as if only maths students can succeed in the exam.
Aspirants from all backgrounds can easily pass the exam by adhering to a solid study schedule and a few IPMAT exam preparation tips because the exam will include questions from grades 6 through 10.
IIM Indore chooses 30–40% of applicants from the non–mathematics category.
10. Class 10, 11 and 12 grade does not determine your admissions
Recently IIM Indore has eliminated the consideration of class 10 and 12th marks for IPMAT admissions.
Therefore, all students with passing marks can take IPMAT; however, ensure you check the eligibility requirement for IPMAT before you fill out the IPMAT application.
Conclusion
In conclusion, opting for IPM after Class 12 is a forward-thinking choice, enabling students to embark on a streamlined management journey early on. This program not only paves the way for a robust foundation in management principles but also offers a competitive edge in the ever-evolving corporate landscape. These are good reasons to Choose IPM after Class 12!