Summary: Get ready to ace the IPMAT Indore exam by getting to know the 6 golden rules to prepare for this exam! Understand how you can develop effective study habits, take mock tests, use quality study resources, master general knowledge, prepare for the personal interview, and study smart.
Are you ready to embark on an exhilarating journey towards a promising career in management?
The Integrated Program in Management (IPM) at Indore opens the doors to a world of endless opportunities.
To help you seize your chance at this prestigious program, we present you with 6 golden rules on how to prepare for IPMAT Indore.
Read IIM IPM Indore Seats 2024 & Reservations
This engaging article will provide you with valuable insights and practical tips to ensure your success. So, let's dive in and unleash your true potential!
Rule 1. Know the Subjects and Syllabus:
Ready to conquer and prepare for the IPMAT Indore exam? Get acquainted with the subjects and syllabus for IPMAT Indore. The exam typically covers quantitative aptitude, verbal ability, logical reasoning, and general knowledge. Picture a well-balanced study plan that allocates ample time to each subject. This approach ensures that you build a solid foundation in all areas.
Subjects:
| | |
| --- | --- |
| Subject | Description |
| Quantitative Aptitude | This subject tests your mathematical skills and problem-solving abilities, focusing on numerical and quantitative reasoning. Understand how to master maths for IPMAT and you can expect excellent results. |
| Verbal Ability | The Verbal Ability section evaluates your command over the English language, including grammar, vocabulary, and reading comprehension. |
| Logical Reasoning & Data Interpretation | This subject assesses your logical thinking, analytical reasoning, and problem-solving skills, as well as your ability to interpret and analyze data. |
Rule 2. Develop Effective Study Habits:
Rule 3. Mock Tests: Your Best Allies
Mock tests are an essential part to prepare for IPMAT Indore. They help you familiarize with the exam format, gauge your strengths and weaknesses, and develop strategies to improve.
Here are some pointers on how to take mock tests effectively:
Set a realistic time limit for each section.

Take the mock test in a quiet environment.

Use a timer to keep track of your time.

Answer the questions in the order that you feel most comfortable with.
Review your answers after you have finished the test.

Identify areas for improvement and refine your strategies accordingly.
By following these tips, you can get the most out of your mock tests and improve your chances of success on the IPMAT Indore exam.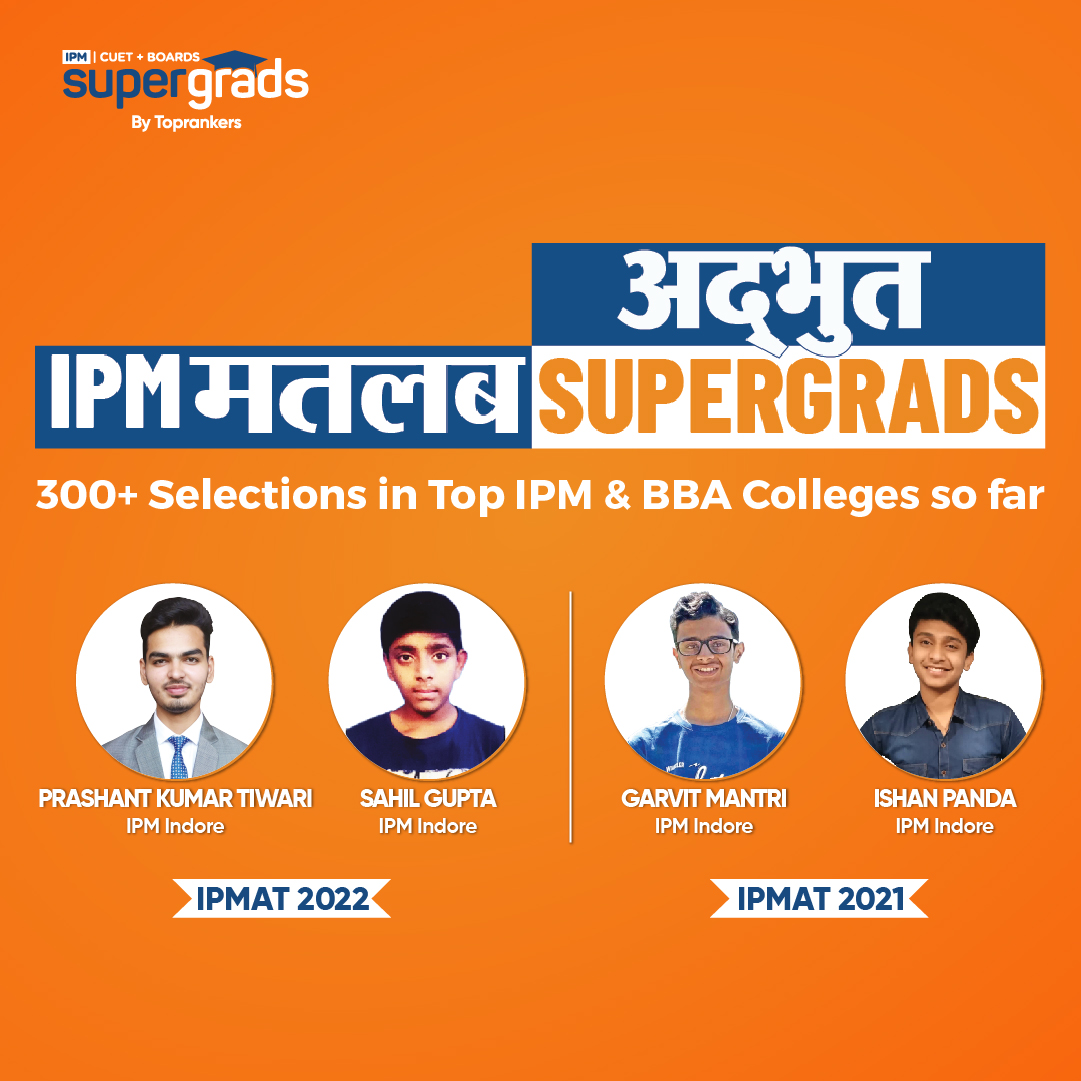 Rule 4. Study Resources: Quality over Quantity
In a sea of study materials, quality reigns supreme. Imagine having access to top-notch resources like renowned books, online courses, and video tutorials. Seek guidance from experienced mentors or coaching institutes specializing in IPMAT Indore preparation. Remember, it's not about how much you study, but how effectively you comprehend and retain the information.
NOTE: Stick to one set of study materials – to avoid confusion.
Read Best Tips to Ace IPM
Feel free to steal our List of Best IPMAT Books 2024 Indore.
| | | |
| --- | --- | --- |
| Book Name | Author/Publisher | Price |
| Comprehension Guide for IPMAT (IIM Indore) Entrance Exam 2020 with five online tests | Disha Experts | Rs. 500 |
| IIM IPMAT Preparation Guide | Stalwart Career Institute | Rs. 1599 |
| Complete Companion for IIM Indore IPM | Due North academy | Rs. 524 |
| IIM Indore IPMAT Full-length Test Series | Due North academy | Rs. 449 |
Rule 5. Prepare for General Knowledge (GK):
Stay updated with the following:
Engage in practice quizzes and participate in online forums to improve your accuracy in answering GK questions.
Sources you can refer to for daily GK updates:
| | |
| --- | --- |
| Newspaper | Application |
| The Hindu | GK Master |
| The Times of India | GK Today |
Rule 6. Master the Personal Interview:
Do your research: The interviewers will be looking for students who have a genuine interest in IIM Indore and the IPM program. Make sure you know about the institute's history, its curriculum, and its alumni.

Be prepared to talk about yourself: The interviewers will want to get to know you as a person. Be prepared to talk about your background, your interests, and your goals.
Be able to answer behavioural questions: The interviewers will ask you questions about your past experiences and how you have handled different situations. Be prepared to give specific examples of your skills and abilities.

Be articulate and confident: The interviewers will be looking for students who can communicate effectively. Speak clearly and confidently and be sure to make eye contact.

Be yourself: The interviewers want to get to know the real you, so don't try to be someone you're not. Just be yourself and let your personality shine through.
Interview Hack
Keep in mind these 4 details, and you're gold:
Posture
Eye Contact
Confident Smile
Enunciate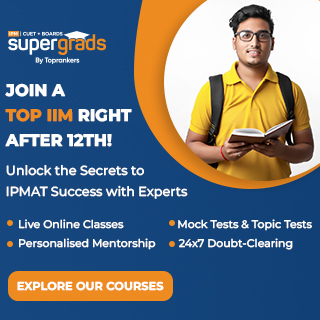 Conclusion
The IPMAT Indore exam demands a strategic and dedicated approach, but with the right mindset and tools, success is within your reach. Remember, it's not just about preparing for the test—it's about preparing for your bright future. Now that you have a good understanding of how to prepare for IPMAT Indore, let's find out what the toppers have to say about IPMAT.