Summary: Wanting to attend IIM but perplexed about the questions revolving around the IPMAT exam? Here is an article listing the Myths About IPMAT Entrance Exam 2024 and clearing your doubts!
Indian Institute of Management (IIM) conducts Integrated Program in Management Aptitude Test (IPMAT) annually to provide admissions to a five-year integrated program.
As IPMAT is one of India's most highly competitive exams, many misconceptions about the exam often mislead the aspirants.
Coming to the context of this article, we have debunked all myths about IPMAT entrance exam 2024 that are not true and require clarification.
Myths About IPMAT Entrance Exam 2024
Here are some misconceptions or myths about IPMAT Entrance Exam 2024:
As said above, IIM provides admissions to five years IPM program through IPMAT Entrance Exam 2024.
During five years, the first three years will help you build a foundation in basic subjects like Mathematics, Statistics, Principles of Management, Business History, etc.
The last two years have focused on management subjects like Economics, Information Systems, Marketing, and several other essential concepts.
However, the myths about the IPMAT exam 2024 may affect your preparation levels and score in the upcoming exam.
The following are some of the common misconceptions among most aspirants.
Check: How to Prepare for IPMAT Indore: 6 Golden Rules
1. Myths About IPMAT Entrance Exam 2024: 5 Years Stay Compulsory at IIM
Staying five years at IIM is compulsory and is one of the most common myths among IPMAT aspirants. But this is not true!
Although it is recommended to complete five years, you can exit after the completion of the 3-years IPM program.
Currently, five IIMs in India offer a 5-year IPM program at IIM Indore, IIM Ranchi, IIM Rohtak, IIM Bodh Gaya, and IIM Jammu.
The IPM program is divided into two parts, i.e., a three-year UG program and a two-year PG program.
Suppose you complete a 3-year IPM program from IIM Indore; you will receive a BA Foundation certificate from the institute.
If you complete a 3-year IPM program from any other four IIMs, you will receive a BBA certificate.
After completing the 5-years program, you will receive an integrated program certificate from the Indian Institute of Management.
Check: 6-Month Study Plan for IPMAT Indore
2. Myths About IPMAT Entrance Exam 2024: UG Degree is not Awarded after 3 Years
Many aspirants think that no official UG degree is offered when they complete a 3-years program, which is not valid.
IIMs offer a UG degree right after completing your course if you plan to take an exit option after three years.
If you pursue your IPM program at IIMs, you will receive a BA/ BBA certificate.
3. Myths About IPMAT Entrance Exam 2024: Clearing Cut Off is the Only Criteria
The common misconception that clearing the IPMAT Cut Off will provide admission to IIM is not true. Along with clearing the cut-off, some IIMs take a look into your previous academic background and performance in interviews, while others don't.
IIMs change their eligibility requirements; hence it is your responsibility to thoroughly check these criteria before applying.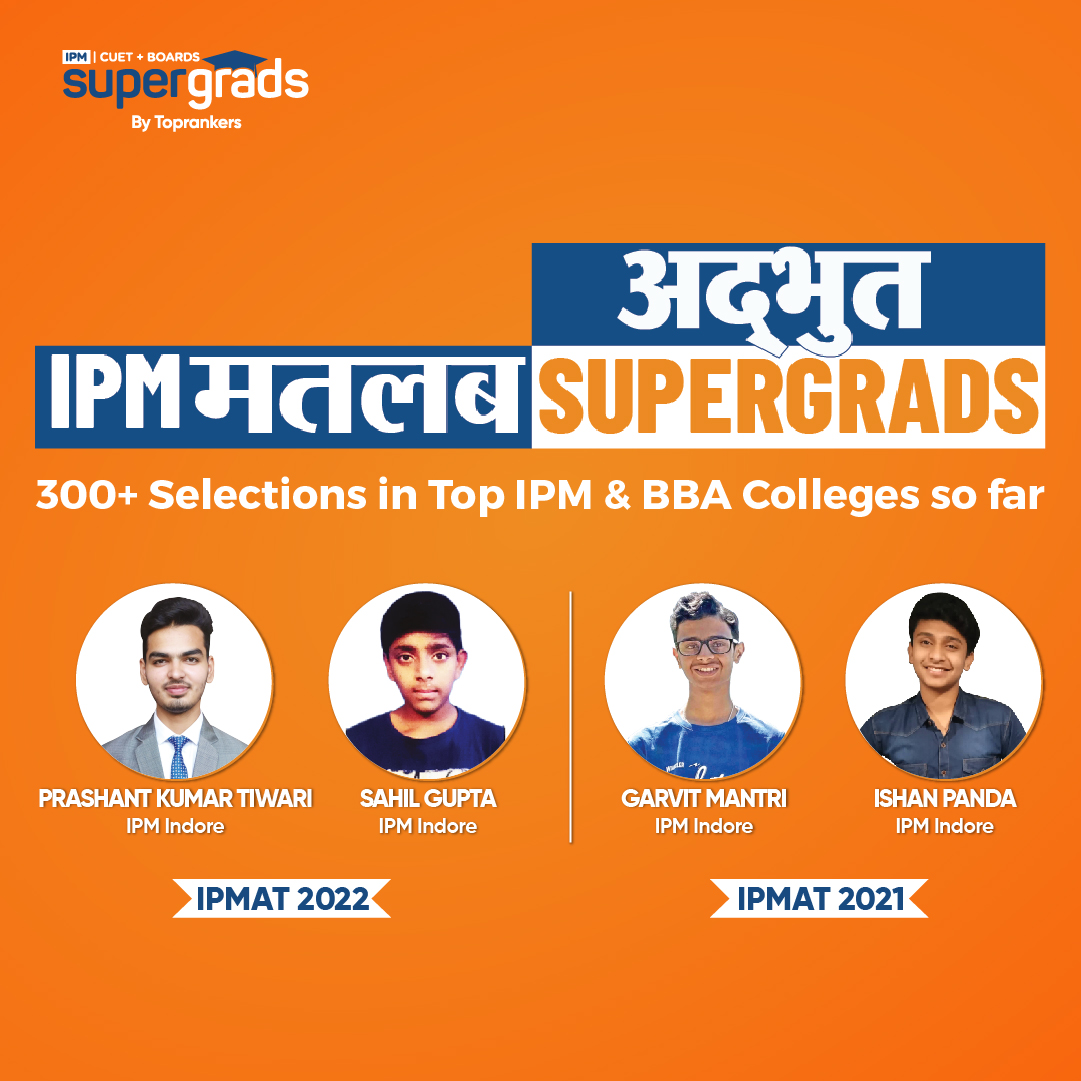 4. Myths About IPMAT Entrance Exam 2024: Non-Mathematics Students can not Crack IPMAT
One common myth about the IPMAT exam is that aspirants from a non-mathematics academic background can not crack the entrance exam. However, this is false!
Generally, the questions in the quantitative section are asked from 6th grade to 12th standard mathematics.
Of course, mathematics is required to clear the entrance exam. But it is not like only mathematics students can crack the exam.
Since there will be questions from 6th to 10th grade, aspirants from any background can easily crack the exam by following a proper study plan and a few

IPMAT preparation tips

.
30-40% of students are selected by IIM Indore from the non-Mathsematics category.
5. Myths About IPMAT Entrance Exam 2024: Droppers can not Clear IPMAT Exam
There are some myths about the IPMAT exam that aspirants who took the gap after their class 12 cannot clear the IPM exam, which is false.
Droppers can clear the IPMAT exam. However, you should give a valid reason to the interviewer during the interview round.
There might be personal reasons for aspirants to take a drop for a year. But note that the reason you are giving must justify why you took a drop for one year after your 12th standard.
Check: Short tricks to enhance your IPMAT verbal ability preparation
6. Myths About IPMAT Entrance Exam 2024: Life is Set Once You are Inside the IIM
Most aspirants have a misconception that if they get admission to IIM, their life is set, which is not true.
Usually, IIMs will choose the brightest minds to enrol in their integrated course. Therefore, there will be high competition inside the IIM.
You have to keep up with all the activities, academics, and non-academic parts of the curriculum.
Check: IPMAT Indore Fees 2024
7. Myths About IPMAT Entrance Exam 2024: Mocks should be given only after complete preparation
Most of the aspirants preparing for the Integrated Program in Management Aptitude Test may think that they start attempting

IPMAT Mock Tests

after completion of preparation. But this is not a good practice.
As we all know, the pattern is divided into different parts. Therefore, giving mock tests after completing each topic will help analyze your preparation and focus on improving weak areas.
There are two types of mock tests: full-length mocks and sectional mocks.
There is no need to wait till the completion of your preparation to give either full-length mocks or sectional mocks.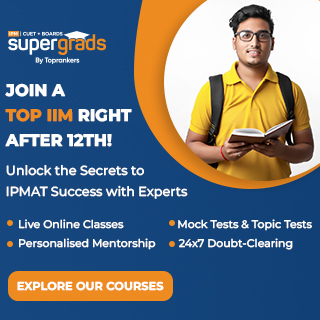 8. Myths About IPMAT Entrance Exam 2024: IPMAT can not be cleared in 2 Months
Cracking or not cracking the exam with two months of preparation completely depends on the individual's potential.
Many students prepare for only two months and crack the exam successfully.
On the other hand, a few other students cannot crack the exam even with two years of preparation.
The only thing you are required to plan is a good

IPMAT Study Plan

and preparation strategy at your convenience.
The more you practice, there are more chances to clear the IPMAT exam on the first attempt.
9. Myths About IPMAT Entrance Exam 2024: Academics is the Only Focus Inside IIM
Indian Institute of Management's focus only on academics is one of the myths about the IPMAT Exam 2024.
You can explore many things inside the IIM, such as clubs, internships, activities, industry visits, etc. The Institute does not focus only on academics.
IIM aims to provide holistic development to each individual, whether in career or personal life.
Check: Short tricks to manage IPMAT and boards Preparation
10. Myths About IPMAT Entrance Exam 2024: Sabbatical is Allowed in all IIMs
Sabbatical means that aspirants can take a break after completing their 3-years course, maybe because of personal reasons, and resume after a year.
If you have the right reason to take a sabbatical, IIM Indore offers you to resume your course where you left off. However, the sabbatical option is not available in other IIMs.
11. Myths About IPMAT Entrance Exam 2024: All colleges provide a BBA degree along with an MBA degree
IIM Indore does not provide a BBA degree but a BA (Foundations of Management). Ensure you check the course of the specific college you are applying to.
If you are specific about the course you want to apply for, check the prospectus of the IIM and apply accordingly.
12. Myths About IPMAT Entrance Exam 2024: IPM is made for commerce students
The IPMAT exam is not specifically structured for Science, Commerce or Arts students. The IPMAT program is a stream-neutral course.
Students from any background are eligible to take IPMAT and also clear this exam!
13. Myths About IPMAT Entrance Exam 2024: IIM take interviews after a written test
This is a myth since many IIMs do not conduct interviews after the written test.
Some IIMs consider the weightage for the previous year's academics, while others conduct and check the performance in the interviews.
IIM Jammu, Bodhgaya and IIFT do not conduct an interview process.
Check: Crucial Concepts of Coding and Decoding For IPMAT
14. Myths About IPMAT Entrance Exam 2024: IPMAT Indore scores are only for IIM Indore
Writing the IPMAT Indore exam gives you access to several other IIMs, which are listed below:
IIM Indore
IIFT
IIM Ranchi
TAPMI Manipal
TAPMI Bangalore
NALSAR
NIRMA university
NICMAR
Alliance Bangalore
Masters Union College
15. Myths About IPMAT Entrance Exam 2024: 10th and 12th Marks hold the utmost priority
Many IIMs do not give weightage for previous academic records. However, having minimum marks criteria is still applicable in a few IIMs.
IIM Indore and IIFT do not offer any weightage for past academic scores. IIM Indore removed the 60% eligibility requirement for classes 10 and 12. Therefore students with 60% marks can also apply at IIM Indore.
16. Myths About IPMAT Entrance Exam 2024: Discrimination between IPM and PGP
There is no discrimination of any sort in terms of academic curriculum or placements.
Check: IPMAT Exam Centres
Conclusion
In conclusion, the IPMAT entrance exam, like any other competitive test, is surrounded by various myths and misconceptions. Aspirants should be cautious about falling prey to these myths and instead focus on accurate and reliable information to prepare effectively. The key lies in understanding the exam pattern, syllabus, and preparation strategies rather than getting influenced by hearsay. By debunking these myths and adopting a rational approach, candidates can boost their confidence, perform better in the IPMAT exam, and increase their chances of securing admission to the prestigious Integrated Program in Management courses offered by renowned institutes.