Since the IPMAT Rohtak 2022 exam is scheduled for 21 May 2022, you have almost 3 months to enhance your preparation. If you have an exact idea about what to prepare and how to prepare in these three months, cracking the exam is a cakewalk for you.
IPM preparation should be a mix of smart work and hard work. You can easily crack the exam by following a well-structured study plan, preparation strategy, and dedication.
In the IPMAT Indore, you will be tested on quantitative aptitude and verbal ability, while in IPMAT Rohtak, you will be tested on logical reasoning along with these two subjects.
It would help if you gave equal importance to all the subjects in your daily study plan, as all topics play a vital role in qualifying for the exam.
Are you finding difficulty in creating the study plan for the AILET entrance exam?
Well, no need to worry!
This post shall walk you through the best IPMAT study plan 2022, subject-wise preparation strategies, and more.
Points to Remember While Making a Study Plan for IPMAT 2022
The preparation level differs from one aspirant to another depending on your current abilities, how many hours you study daily, your understanding of concepts, etc.
Download Free Study Material for IPMAT Exam by SuperGrads
It is essential to keep the following points in mind while creating the IPMAT Study Plan.
Firstly, focus on your strengths and weaknesses and allocate the time accordingly.
Be thorough with the paper pattern and important topics for IPMAT before making the plan, as it will give you an idea about which topics you need to cover first.
Divide the topics from most important to least important as per the weightage from each subject.
Don't include tough subjects continuously. Try to mix and match the topics.
If you assign a tough concept from the quant, choose an easy topic from IPMAT verbal ability section. In this way, you can build interest to study more and not get bored.
Jot down essential terms or complex formulas from the topic you are studying, which can help during revision.
Also, make sure to keep sufficient time for revision at the end of the day.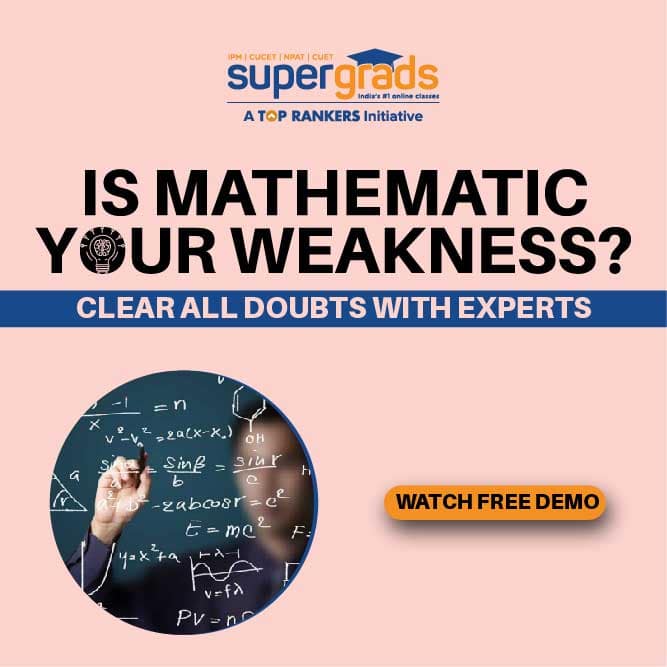 IPMAT 2022 Preparation Plan
As said above, in the Integrated Program in Management Aptitude Test, you will be mainly tested on quantitative aptitude and verbal ability.
If you start your preparation early, you will have a lot of time to understand the concepts, practice the previous year's IPMAT Question Papers, and revise.
The preparation timing can vary for each one of you. But, if you are following the plan given below regularly, you could definitely succeed better in the upcoming exam.
| | |
| --- | --- |
| Topic | Preferred Time Allotment |
| Topics from Quantitative Aptitude | 2-2.5 hours |
| Topics from Verbal Ability | 2 hours |
| Reading Newspaper | 45 minutes |
| Practice Reading Comprehension | 1 hour |
| Logical Reasoning (only for IIM Rohtak) | 1-1.5 hours |
| Revision for the day and planning for the next day | 1-1.5 hours |
| Solve Previous Year's Question Papers | Weekly twice |
Read more: Short tricks to manage board exams and IPMAT preparation
What is the Subject-wise IPMAT Study Plan 2022?
You may have queries on what topics should be covered, which topic must be focused on more, and some short tricks to enhance your preparation.
You can check out the following IPMAT preparation tips and tricks for understanding the topics better and scoring good marks.
IPMAT Study Plan for Quantitative Aptitude
The quantitative ability section holds more weight in the IIM IPM exam compared to other sections. So, you cannot neglect or take this section easy.
Give more time in the study plan for topics like Time, Speed and Distance, Time and Work, Trigonometry, Geometry, Data Interpretation, Set Theory, Ages, Series, and Unitary method, as most questions are asked from these topics in the exam.
Practice is the only key to enhancing your IPMAT Maths preparation.
You can solve the previous year's papers weekly to improve your time management skills and problem-solving skills.
R.D. Sharma is one of the best-suggested books for Quant preparation as it explains every topic in-depth and includes many practice questions.
Also, try to revise all the essential formulas related to these topics daily.

IPMAT Study Plan for Verbal Ability
The following are a few expert-recommended preparation tips for IPMAT verbal ability section.
Firstly, don't prepare for verbal ability like you would prepare for the Quantitative section.
Instead, learn three new words every day to improve your quality of English Language.
Make sure to read the newspaper at least for 45 minutes daily to improve your vocabulary and grammar.
Begin your preparation by assigning a fixed time for each topic and completing all the topics on time.
Also, practice as many questions as possible from the previous year's question papers regularly.
Read more: Short tricks to prepare for IPMAT in one month
IPMAT Study Plan for Logical Reasoning
Remember, logical reasoning cannot be excelled by studying theoretical concepts, it is an application-based topic that can only be aced by the practice of application-based questions.
Before starting your IPMAT logical reasoning preparation, make a comprehensive study plan consisting of all the topics with a strict schedule giving sufficient time for revision.
You must methodically plan your preparation and learn with enthusiasm.
If you are appearing IPM Rohtak exam, make sure to allocate at least 1-2 hours for the logical reasoning subject.
Solving puzzle-related questions that require reasoning on a daily basis will definitely help you enhance your logical skills.
Try to solve at least one previous year question paper weekly to improve your time management skills and speed in the final exam.