Summary: The best part of the IPMAT preparation is knowing what type of questions are asked in the exams. For this, you must have access to the previous year's question papers, from where you can easily identify the different types of questions asked. Here we will be discussing all the important questions and also provide you with the link to the previous year's question papers. You can download them and then practice on your own. Also, check out our mock test series, which is designed based on the previous year's paper format and has proven fruitful to many students.
Focusing on improving your time management skills and speed plays a vital role in qualifying for the entrance exams like IPMAT. Most of you might wonder how I can improve both of these skills in the final exam.
As per the expert's opinion, practicing the previous year's papers is one of the best methods to enhance these skills. Also, it will help you understand the difficulty level and the type of questions asked in the exam.
This post shall guide you through IPMAT sample papers and the previous year's IPMAT Question Papers PDF. You can view or download the PDF by clicking on the link provided below.
IPMAT Sample Papers
Sample Papers are model tests of the actual exam that follows the exact exam pattern and the time limit. Practicing sample papers will give you an idea about your IPMAT preparation levels and focus on weak areas.
Download the IPMAT sample papers from the link below and start preparing for the exam today for better results.
IPMAT Previous Year Question Papers PDF
Solving question papers will let you understand the essential topics from the exam point of view and plan your preparation better.
With the help of previous papers, you will get a fair idea about the

easy and complex topics for the IPMAT exam

.

Practicing Old IPMAT Question Papers will help you crack the exam easily on the first attempt.
As per the expert's opinion, previous papers will be beneficial in building your confidence levels.
Download IPMAT Previous Year Papers PDF
IPMAT Sample Questions with Solutions for Quantitative Ability (MCQ) Section
As we all know, the quantitative ability section plays a vital role in the IPMAT exam, and this is because it holds more weight in the exam compared to other sections.
Therefore, following IPMAT Maths Preparation Tips would help clear all your basics and help plan your preparation and study topics accordingly.
Q) A boy multiplied 987 by a certain number and obtained 559981 as his answer. If in the answer, both 9 and 8 are wrong and the other digits are correct, then the correct answer would be:
a) 553681
b) 555181
c) 555681
d) 556581
Ans: 555681
Q) The odds against a specific event P are 7:4, and the odds in favor of another event Q independent of P are 8:7. The probability that at least one of the events will happen is:
a) 11/165
b) 59/165
c) 116/165
d) 118/165
Ans: C
Q) The remainder when 75 3 divided by 37:
a) 0
b) 1
c) 5
d) 7
Ans: B
Q) If f(x)+f(1+x)+f(2+x)=2x for all real values of x, and f(0)=1, then find the value of f(4)?
a) 4
b) 5
c) 6
d) 7
Ans: B
Read more: Enhance your IPMAT preparation with the help of the best mentors
Q) Find the equation of the straight line that passes through the points (1,2) and (7,8)
a) x+y=1
b) x-y=1
c) x+y=0
d) x-y+1=0
Ans: D
IPMAT Sample Questions with Solutions for Quantitative Ability (SA) Section
To help you get an idea about the type of questions asked in the SA section, we have provided a few sample questions for your reference here.
Practicing these questions will help you learn short tricks for the IPMAT exam.
Q) a, b, c, d are digits 1, 3, 5, or 7, with each digit used only once. How many different values of aXb+ cXd can be obtained?
Q) Mohit drew a complex polygon and calculated the sum of its interior angles as 1500 degrees. If he missed counting one angle, what is the measure of that angle?
Q) f(1)=1 and the remaining number of the sequence is generated by the following function:
f(n+1)-f(n)=n-1.
Read more: Short tricks to crack the IPMAT exam in 10 days
What is the value of f(2018)?
Q) A triangle with sides in the ratio 20:21:29 is inscribed in a circle with a radius of 5. The area in (in Sq. units) of the triangle is close to
Q) 405 toffees were distributed equally among children so that the number of toffees received by each child is 20% of the total number of children. How many toffees did each child receive?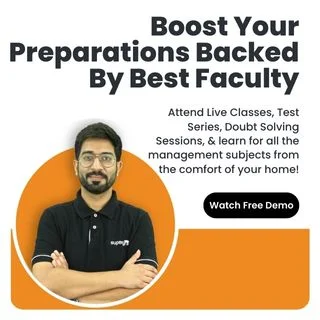 IPMAT Sample Questions for Verbal Ability (SA) Section
Most of you tend to give lesser importance to English, assuming that you are competent enough and can easily ace it with minimum preparation.
But in reality, without proper IPMAT Verbal Ability Preparation, you cannot score more marks in this section.
Try to practice more questions from the previous year's papers to score good marks in this section.
Q) For which one of the following will the drones not be useful to the Navy?
a) surveillance b) drilling c) security of personnel d) improved sound navigation range
Q) He agreed to give her half of the money.
a) to give her half of the money; b) to give her half of the money; c) to give her half of the money; d) to give her half of the money
Q) Unless he______________________________he will not be allowed to watch television.
a) does not finish his homework; b) will finish his homework; c) will not finish his homework; d) finishes his homework
Q) He is ---------honourable person
a) a b) an c) the d) None
Important IPMAT Questions
Q) A red light flashes 3 times per minute, green flashes 4 times per minute, and yellow flashes 6 times per minute at regular intervals. If all three lights start flashing simultaneously, how many times do they flash together every 75 minutes?
a) 60 b) 65 c) 70 d) 75
Q) A bag has 6 blue balls, 8 red balls, 5 black balls, and 9 white balls. You are asked to pick some balls from the bag without looking into the bag. What is the minimum number of balls you must pick to ensure that at least 3 of them are of the same colour?
a) 5 b) 8 c) 9 d) 11
Q) If 𝑙𝑜𝑔32,𝑙𝑜𝑔3 (2 𝑥 − 5) and 𝑙𝑜𝑔3 (2𝑥 − 7 2 ) are in Arithmetic Progression, then x is equal to
a) 2 b) 3 c) 2 or 4 d) 2 or 3
Read more: Short tricks to solve matrices & determinant questions in IPMAT
Q) The economy of Xiberia consists of exactly two industries: mining and manufacturing. It was expected that the economy would grow by 18% if mining grew by 10% and manufacturing by 20%. However, if manufacturing grew only by 10%, then for the economy to still grow by 18%, mining needs to grow by what %?
a) 25 b) 37.5 c) 50 d) 62.5
Q) The number of ways in which five balls each of different colour can be distributed to three different persons such that each person gets at least one ball is
a) 90 b) 120 c) 150 d) 180
Q) The shortest distance between a point on the line 3𝑥 + 4𝑦 + 14 = 0 and a point on the circle (𝑥 − 1)2 + (𝑦 − 2)2 = 4 is ___________
Q) Sum of the roots of the equation 𝑦 2 + |𝑦 − 1| − 1 = 0 is ___________
Importance of Solving IPMAT Question Papers
Significantly, you should solve the previous year's papers of IPMAT for better preparation. Go through the following points to know the benefits of solving the previous year's IPMAT Sample Papers.
It will provide you with an idea of what to expect and what not to expect in the upcoming IPMAT 2021 Exam.
You will know which topics are most important and can prepare accordingly.
You will understand the question pattern, which will help you prepare correctly.
Solving IPMAT Previous year papers in a time-bound exam-like environment will remove your exam fear and nervousness on the day of the real exam.
It will increase your speed and accuracy on the day of the actual exam
Read more: Important formulas for IPMAT Maths section
How to Utilize IPMAT Question Papers?
It is common that after downloading all the question papers, you might wonder how to solve these many papers and when to solve them. Here are a few tips for utilizing the IPMAT Sample papers efficiently.
After studying all the topics according to the latest syllabus, begin your revision.
During the revision period, solve the IPMAT Previous Year Question Papers regularly.
Solve at least 3 question papers in a day so that you can have time to improve on weak areas or wherever you go wrong.
Make it a habit to regularly solve the sample papers so that you are perfect in each topic.
Take up each question paper and solve it by keeping a timer to experience the real-time exam environment.
After solving, check all your answers, and allot marks yourself for each question.
Take up as many

IPMAT Mock Tests

every week to test your preparation levels and improve your time management skills.
Note down where you go wrong and improve in those areas.
Conclusion
The IPMAT Question papers are the best way to understand what kind of questions you are going to encounter in the exam. The provision of the IPMAT question paper has made students more confident about appearing for the IPMAT exam. You can easily download the papers and start preparing for the exam. If you are having trouble, you can reach us here at Supergrads, India's best coaching institute, providing coaching for all management entrance exams. We aim to help students crack the exams with the best rank possible.