Summary: Most students have enough time to prepare for the IPMAT exams. But in case you are left only with one month, what should be your preparation strategy to be able to excel in the examination? This post will guide you through the preparation strategy you need to focus on while you have only one month left for your exams. The ultimate tips to help your excel in the IPMAT exams 2024 will definitely help you to get to a better rank and secure your desired IIM for sure.
As there is only one month left for the IPM exam, it is obvious that most of you might be worrying about how to cover all the topics in such a short period, where to begin, how to begin, and more.
Well, no need to worry! With the right preparation strategy, it is easy to crack the exam in one month.
Want to know how to prepare for IPMAT in one month? This post shall guide you through tips and strategies that our experts at SuperGrads (a pioneer in providing the best online guidance for IPMAT).
Following these tips would definitely help you clear the exam with a high score.
How Much Minimum Time is Required to Prepare for IPMAT?
Each of your preparation strategies may vary. So, depending on your ability to grasp the concepts, you should plan your preparation.
If you are a maths student till class 12, then you need to prepare separately for the IPMAT entrance exam. Just revise all the concepts and formulas you studied in your class 12 from time to time and make a habit of reading the newspaper daily.
With decent discipline and a plan in action, you can complete the entire syllabus within 30-40 days.
If you start your preparation early, you will have a lot of time to understand the concepts, practice questions, and more time for revision.
Suppose you are preparing for 8 hours a day; allocate at least 2-3 hours to solve the previous year's Question Papers for IPMAT. In this way, you can improve your time management skills and problem-solving skills.
How to Start Preparing for IPMAT in one Month?
Just one month left for the IPM entrance exam? Are you confused about how to start your preparation for the upcoming exam? Well, don't panic!
Here are a few simple tips provided by the SuperGrads team that will help you plan your last-minute preparation smartly.
Before starting your preparation, make sure to write down your everyday task for the day and stick to the plan.
Try to revise all the topics as per the

Syllabus of IPMAT

and paper pattern at least two weeks before the exam.
Make sure to note down important topics in a notebook for quick and easy revision.
Categorize your subjects according to difficulty levels and allot time to each of them accordingly.
Allot at least 2-3 hours for previous year question papers of IPMAT and also practice mock tests during it.
Also, if you attempt mocks and previous year's papers, you can easily figure out what is important, so make a list of it.
Make sure to monitor your tasks and progress in mock scores, and try to improve them accordingly.
The only way you can check what you are going to score in the actual IPMAT exams is through a mock test. The mocks are prepared by faculties having 10+ years of experience in the field and are according to the latest exam pattern. So if you are performing well in the mocks, you will surely gain confidence for the IPMAT examinations.
What Should You Keep In Mind During One Month?
If you are stubborn to clear the IPMAT exams in just one month, then you must be able to manage your time very efficiently. Just to prepare for IPMAT in one month, you will need to utilize each and every second in a productive way.
Not everyone can manage to clear the exams in one month, but these things will surely help you do so-
You can perform better under pressure only if you have self-discipline; it will help you a lot during the run.
Before starting the daytime write down the task for the day; this will be an easy reminder for you.
Make sure to devote at least 10-11 hours to your IPM preparations as you have only 1 month left. You need to devote as much time as possible.
Keep distractions away and make IPM your priority number 1.
Do not make a speed-run through your syllabus; go easy and maintain accuracy. This will benefit you a lot when you prepare for IPMAT in one month.

Figure Out The Important Part
As you know, not everything you read is important, especially when you have to prepare for IPMAT in one month. So devise a way and figure out the important parts you need to focus on more during your preparations.
These are a few tips for analyzing what is important for you-
Analyze previous year's papers
Use your conception to categorize some important parts
Prioritize important ones first, then move to the rest of the syllabus
This part might vary depending on different students, as many will find it easy to figure out the important things. While there will be many, who will struggle to do so. But keep in mind to first prioritize what you can find in the previous year's papers and also in the mock tests. Later keep the other parts as second priority and lastly a priority 3 list.
This will make your preparation cycle much easier. And you will be able to revise your syllabus according to the priority list.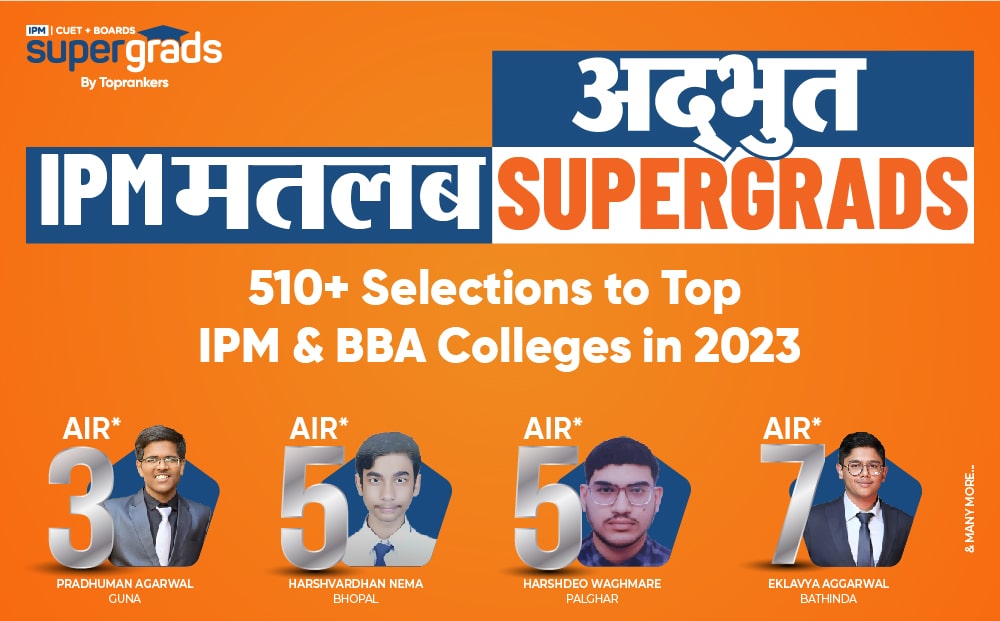 Strengthen Your Scores
While preparing for IPMAT exams, if you are unable to score well enough in the previous year's papers or mocks, you need to strengthen them. And here are some tips to strengthen your studies-
Make a list of Every Topic asked in the question paper
Rate yourself out of 10 on each topic.
A high score indicates you are very comfortable with the topic
A low Score Indicates that you are not much comfortable with the topic
Calculate your total score
This Score Must Improve every time by brushing up on concepts.
Check Your Strength Score every 10 days.
Why do Most Students fail?
For any student to fail in such important entrance exams like IPMAT, there are several reasons that come into play-
Students do not write Mocks closer to the Actual Pattern
Students do not practice the Application of Concepts.
Students do not practice for Short Answer Questions Separately.
Do not analyze Mocks and just attempt them blindly
Spend Time on tougher questions despite knowing it is a tough nut to crack
Read more: Right time to start preparing for the IPMAT exam
Habits That Make Toppers Outstand
We saw why students fail, but do you know how toppers make it through?
They have the ability to discriminate and prioritize according to their benefit. Here are some tips that can make you do the same-
Closely Monitor the Progress
Ask all the doubts and do not hesitate
Do not give up on low mock scores but Analyse the mistakes.
Know the art of solving easier questions first
Know the art of leaving tougher questions for last
Know the strengths of the topics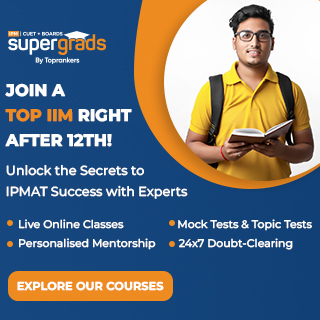 Having these in mind will easily help you get through the exam easily. Make sure to join a crash course if possible for better results.
Read more: Important topics for the IPMAT exam