During the Interview, your confidence levels and how much you know yourself will be tested. So, it would help if you built your confidence levels to crack the Interview.
Remember, the interview is conducted not to judge your aptitude rather it is to judge the attitude that you are carrying.
The following are a few qualities that you must have to clear the interview round.
You should have a decent knowledge of GK and current affairs.
You need to have a clear idea about teh subjects which interests you the most.
Also, you must have good communication skills.
Are you wondering how to improve all these skills? Well, we have curated the best tips to help you better understand How to Prepare for Christ University Interview and give answers during the Interview.
Prerequisites for Christ University Interview process 2022
Each of your preparation strategies can vary; however, tips by experts build your confidence levels and secure a good score.
The interview process for the Christ University exam will be conducted online, and here is all you need to take care of in the online interview process.
The camera quality of the device
Ensure you are visible in the camera and sitting in the correct position
Check the internet speed and ensure there is no glitch
Check there is enough brightness in the room
Practice mock interviews
Download Free Study Material for Christ University Entrance Exam by Supergrads
Top 5 Tricks To Crack Christ University Interview 2022
You will be shortlisted for the interview round only if you score above the Christ University cut-off in the entrance Exam. There are two types of questions asked during the interview, i.e., Subjective and Objective.
Make sure you give straightforward answers during the interview, as it will help set your target straight and provide the interviewer clarity about your intentions.
Also, it would help if you keep the following things in mind before attending the interview.
Make sure you are well known about the subjects that you are taking up.
Emphasize why you to take up the course about your plans.
Highlight your co-curricular activities and the talent you have worked on.
The critical point to clear the interview is that you should not be affected by how the interviewers look at you and their questions.
Also, you should dress formally for the interview.
Expert Tips to Ace Christ University Interview 2022
After clearing the aptitude test, teh first question in our mind is how to prepare for Christ University Interview and how to answer the questions during the interview.
The following are some of the tips that will help you crack the interview easily and score well in the upcoming exam.
Firstly, research in detail about the university and the

Courses Offered at Christ University

.
The next tip is to be confident in whatever you say. Stay calm and relaxed throughout the Interview.
Speak up openly and feel the environment as you discuss it with your parents, friends, or cousins.
Take the Interview direction towards your passion. Initially, mention your interests, and the Interviewer will question about the same field.
So, whatever your passion is, ensure to be thorough with all the recent issues in that domain.
For instance, if you are interested in studying abroad in a particular country, you must be well aware of all the current issues.
Also, you must read newspapers and watch the news regularly to know about

Daily Current Affairs

.
When you answer any question asked by the Interviewer, ensure to answer them to the point and be transparent.
Frame your sentences in such a way that doesn't take much time and reaches the Interviewer's queries.
Finally, you can take up LegalEdge Mock Interviews to get real-time Interview experience.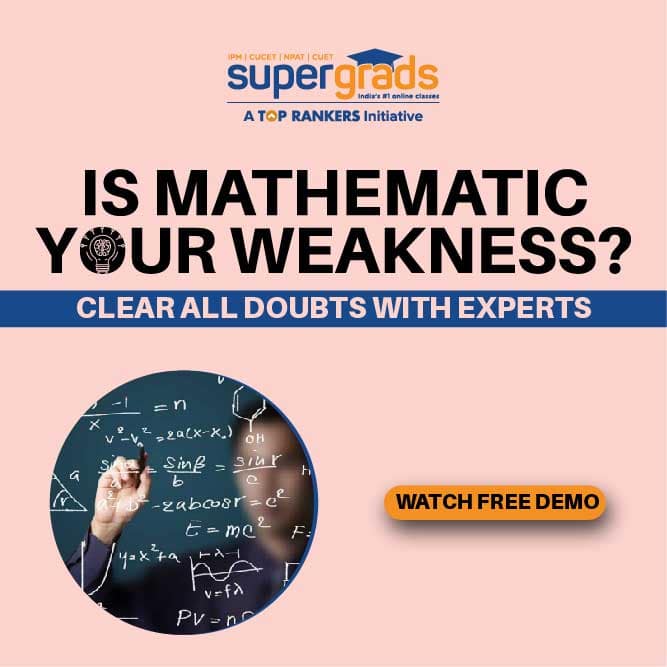 Christ University Micro presentation Tips 2022
Micro presentation is an essential criterion in the skill assessment and interview round. It is an exclusive part of Christ University's admission process where you need to present your view/extempore for 60 seconds.
You must keep the following things in mind during your Micro presentation:
Do not brag at all
Use thank you
Do not guess/falsify. Stay confident
What is the last-minute strategy?
Be very well prepared for all expected HR Questions and possible cross-questions.
Visit the University website and learn about Christ University
Check all the big highlights of the month
What Questions are asked in Christ University Interview 2022?
Here are the most commonly asked Christ University Interview Questions. We have curated all the possible questions from students who had appeared for interviews previously.
Check out these interview questions asked in the interview after clearing the entrance exam:
1. Tell me something about yourself
This is the first question asked in an interview, either during college admissions or when applying for jobs. There is something to be remembered while answering this question.
Please read the below points to get an idea of how to answer and include them in the answer.
Begin with your name (not if they have mentioned it already)
Where do you belong, and what is that town/city famous for.
Mention your parent's jobs or business.
Start with your most recent achievements: Posts held in High School, Opportunities accepted in high school.
Percentage acquired in 10th
Certificates received
Talents and skills, if any
Important GK Questions for Christ University Interview
2. Why do you want to join Christ?
Try to give a brief about anything that attracts you to join Christ University.
Show that you are interested in any extracurricular activities, coaching, History of the University, anything.
3. Why do you want to come to Bangalore?
You can explain what brings you to join a University in Bangalore.
4. What is your favorite Subject?
You can expect Subject-based questions and their applications.
5. Elaborate on National & International Competitions You were part of
Brief about which competition you were part of representing your school or college.
What was the competition about?
Did you win or not?
6. What are your strengths and weakness?
List out your strengths and weakness.
You can also justify them by giving valid points.
7. How are you overcoming your weakness?
Give valid reasons that justify the question.
Do not expand your answer and take too much time. Try to be clear and answer to the point.
8. Why should we select you? What value will you add to the college?
Explain your skill, talents, and exceptional qualities.
9. What are the values of Christ University?
Explain the values of the university as listed on the official website of Christ University.
10. Why choose this course? (the course you have applied for)
Give your views about the course and your dreams in your career.
Let them know how this course can help in reaching your desired goal.
Overall, be honest in whatever you answer. Also, be confident while answering.
Body Language Hacks to Ace Christ University Interview 2022
Apart from the answers you give, body language is the essential factor that can help in cracking an Interview.
Here are the top body language tips to keep in mind when you appear for the Interview at Christ University.
Do not Slouch - This gives the impression that you are nervous.
Appropriate Eye Contact - You may look at the posters on the wall and other things in the room apart from the Interviewer's eye. Yes, maintaining eye contact is very important in the Interview.
Do not keep your Hands Under the Table - Stop hiding your hands under the table. If you are nervous, then keep on the thighs rather than hiding. Be confident and do not let the Interviewer know your weakness.
Don't sit like a Boss - This is not a good gesture in the interview. Make sure to sit like a gentleman or a lady.
Show your palms - When you explain or narrate something, use your palms which is a good gesture during the interview.