Summary: The General Test is a crucial topic for CUET aspirants as it can be one of the toughest subjects of all. It's not always possible to remember all events and dates till the exams. So we came up with some of the most important and probable CUET General Test Questions you can solve immediately. Go through the article to understand and solve the questions.
In the Christ University Entrance Test, you can expect 20-25 questions from the general knowledge section, which means it holds almost 20% weightage in the exam.
Hence, this section plays an essential role in qualifying for the exam, and it also helps save time during the examination. You can utilize this time for other areas.
Most of you are familiar with the GK topics, but you don't recollect the answers in the exam. So, you need to have regular notes to read and revise the topics thoroughly.
Also, you can further prioritize by analyzing the previous year's papers and noting the number of questions that are usually asked from each topic.
This post shall guide you through important GK questions for Christ University Entrance Exam, topic-wise questions, essential topics, and more.
What Kind of GK Questions are Asked in Christ University Entrance Test 2023?
In the Christ University Entrance Exam, the questions are from both general knowledge and current affairs. For general knowledge, you need to brush up on your knowledge of Indian History, Indian Polity, international organizations and their functions, etc.
For Current Affairs, read newspapers and magazines regularly. Note that reading the newspaper randomly will not help you fetch marks in the exam. Instead, you should note down all the significant happenings in a book and revise them regularly.
If you are from a commerce background, you can expect questions related to union ministers and general economics.
Download Free Study Material for Christ University Exam by Supergrads
Important Topics under Christ University GK Syllabus 2023
You must be familiar with the current managing directors, general secretaries, CEO, and owners of all major companies, UN organs, banks, international institutions, etc.
The following are some of the essential topics for the CUET GK section.
| | |
| --- | --- |
| Awards and Honours | Eminent Personalities |
| International Events | UN bodies |
| Geopolitics and important environmental agreements | Sports |
| Dams in India | Indian States and Capitals |
| Neighboring Countries of India | Union Territories of India |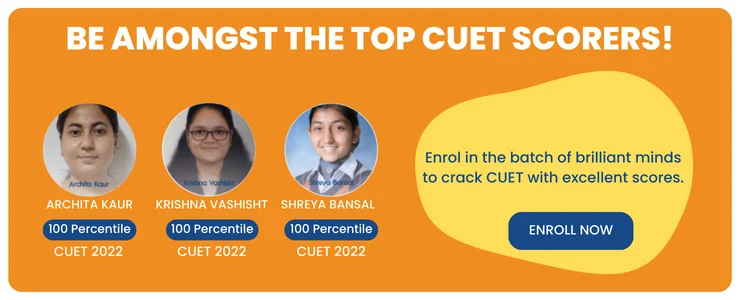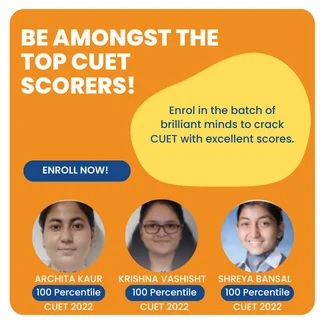 Important GK Questions with Answers for Christ University Entrance Exam 2023
The general knowledge section of the Christ University exam can be challenging at times as there is no prescribed syllabus for it.
To help you get an about the difficulty level of the paper and the type of questions in the exam, we have provided some important GK questions with answers that are curated from previous year's Question Papers for CUET.
Q) Which of the following personalities gave 'The Laws of Heredity?
(A) Robert Hook
(B) G.J. Mendel
(C) Charles Darwin
(D) William Harvey
Q) Which of the following is NOT the language enshrined in the eighth schedule of the Indian Constitution as the language of the state?
(A) Nepali
(B) Kashmiri
(C) English
(D) Konkani
Q) Which of the following represents the Finance Commissions that have been set up so far?
(A) 10
(B) 11
(C) 12
(D) 13
Q) World Trade Organization came into existence in
(A) 1992
(B) 1993
(C) 1994
(D) 1995
Q) 121 What is the diameter of MERCURY?
(A) 3,032 miles (4,879 km)
(B) 3221 miles
(C) 1236 miles
(D) 2589 miles
Q) ASEAN is headquartered at
(A) Male
(B) Kathmandu
(C) Jakarta
(D) Kuala Lumpur
Practice More GK Questions for Christ University Entrance Exam
Topic-Wise Important GK Questions for Christ University Entrance Exam 2023
To ease your preparation, we have provided a few commonly asked CUET GK questions from each topic in the post below.
Let us look into the topic-wise questions provided below and enhance your CUET GK Preparation.
Important GK Questions for Christ University Entrance Exam - Awards and Honours
Who was recently reappointed as the Chairman of the Railway Board?
Who has been appointed as the first Chairman of the National Medical Commission (NMC)?
Who was recently reappointed as the Inspector General of Border Security Force (BSF)?
What is the name of the national award given to a person for a meritorious act of human nature in saving a person's life?
Who has been named as the head of the trust for the construction of the Ram Temple, which the Centre recently constituted?
Which leader has been named "Greatest Leader of All Time" in a poll conducted by 'BBC World Histories Magazine'?
Read More: Short Tricks to enhance your logical reasoning preparation for CUET
Important GK Questions for Christ University Entrance Exam - Eminent Personalities
Who was named the Ernst and Young (EY) Entrepreneur of the Year 2019?
Which Chief Minister of the Indian state has been conferred with the Dr. Syama Prasad Mukherjee award 2020 for Politics?
Giriraj Kishore, who recently passed away, was associated with which field?
Sameer Aggarwal has been appointed as the Chief Executive officer of the Indian arm of which company?
Dar Yasin, Mukhtar Khan, and Channi Anand, the Associated Press (AP) photographers, were recently in the news to receive which award?
Important GK Questions for Christ University Entrance Exam - International Events
Name of the country which received a line of credit (LOC) of $75 million from India for installation of solar parks.
What was the cricketer's name who won 'Sir Garfield Sobers Trophy' for 'Player of the Year' presented ICC award?.
Who was recently appointed as the Foreign Secretary of India?
Which is the first country to ban sunscreens that are toxic to coral reefs and sea life?
Name of the Mega Naval Exercise held between India and Australia.
What is the theme of World Cancer Day 2020?
UN bodies Important GK questions for Christ University Entrance Exam
Whom the United Nations has named the 2020 class of young leaders of SDG's
What is the current Human capital Index rank of India according to the World Bank?
What is IBSA, and who chaired the recent event of IBSA from India?
When will the United Nations hold the Global Climate Summit this year? Who will co-host this summit?
Read more: Short tricks to crack Christ University Interview on the first attempt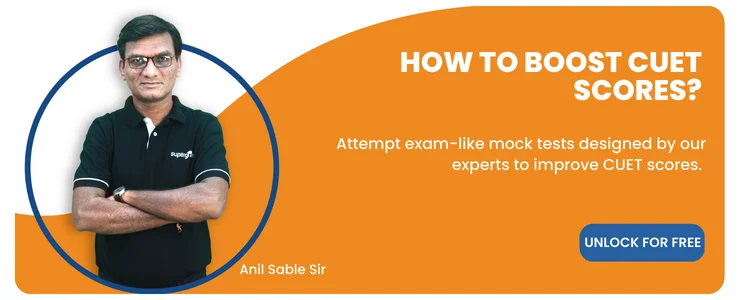 Important GK questions for Christ University Entrance Exam - Major developments in the areas of sports
Which Indian player was named the captain of ESPN Cricinfo's ODI and T20 teams of the decade?
Which Indian city hosts the All India Police Judo Cluster Championship 2019?
Which country won the inaugural ATP Cup 2020 tournament held in Sydney?
Which cricketer was named as the Captain of ICC's ODI and Test teams of the year?
Which Indian sportsperson recently became the first-ever hockey player to win the 'World Games Athlete of the Year' award?
Important GK questions for Christ University Entrance Exam - Geopolitics and important environmental agreements
Name the state that will have the country's first rehabilitation center for freshwater turtles?
The Supreme Court of India recently permitted to introduce which animals to the Indian habitat from Namibia?
What is India's rank in the Carbon Disclosure Project (CDP) India annual report?
Which bird is named the mascot of the UN Convention of Conservation of Migratory Species (CMS) (COP 13)?
Which Indian has been recently awarded the Tyler Prize for Environmental Achievement?
Conclusion
Here we have a list of General test questions for CUET that will help boost your preparations. These GK Questions for CUET are very important and devised by our expert faculty, so do prepare well for these questions. You will also find more questions from our mock test series at Toprankers.
If you need further assistance with your preparations, switch to SuperGrads now. With a team of expert faculty carrying years of experience in the field, SuperGrads is capable of transforming your preparation levels drastically. You will probably see the difference our faculties make in no time.