Completing higher education from a well known institute or university is now the most important part of any student's life.
Higher education in any distinct discipline is an essential part of a student's life. After completing their higher senior secondary class (12th), there are numerous options for a student to do.
One of the most famous and renowned programs is the Bachelor of Business Administration (BBA). This program plays a very important role in the student's life who desires to proceed in the world of management.
Career Options after BBA
Bachelor of Business Administration (BBA) is the dream course for the students who have just completed their class 12th.
As per the IPMAT Eligibility Criteria, students who have completed their 10 + 2 grade with commerce stream opt for this course for their future.
It is a 3 years bachelor's degree course offered by many famous and top universities and colleges. This course is considered as an undergraduate course.
In this course, students will learn about numerous characteristics of productive, constructive and functional business management. This will help them to prepare for the future to pick specialised branches for their betterment.
After completing the graduation, graduates have many career options to pursue and build a successful life for them.
Graduates can pursue several career options after a BBA degree.
Besides a regular BBA degree, students have many options like they can pursue a 5 - year Integrated Programme in Management (IPM).
Some of the top management institutes and colleges have integrated programmes in management.
But the most famous and renowned institute for this integrated program is IIM Indore, IIM Rohtak, IIM Ranchi, IIM Jammu, and IIM Bodh Gaya.
To get admission in IIM (Indian Institute of Management) to pursue the integrated programme in management (IPM) candidates have to appear for the Integrated Programme in Management Aptitude Test (IPMAT) conducted by IIMs only.
Not only this, students can also opt for a BBA or BA in FM (financial management) degree at the end of the third year and pursue a career or any higher degree in that field.
Here is a list of various career options that students can opt for after pursuing a BBA degree in India:
1. Dream Job
The first and foremost career option is your dream job. Dream job means that almost all the universities and colleges offer placement facilities to their students. So, If your college or university is giving you the facility then you should take that facility and try to get into your dream job.
If you are getting an outstanding placement with the preferred salary package in the desired post, then you should undoubtedly take that job and have an excellent career after completing your BBA degree.
After completing a BBA degree the job profiles you will be offered generally are financial analyst, Human Resources (HR) Manager, Marketing Executive, Sales Executive, Business Development Executive, Market Research Analyst, Associate Analyst, Executive Assistant, etc.

2. Master of Business Administration (MBA)
After completing a BBA degree and not getting your desired, dreamt, wanted job profile or salary then you should opt for further studies and should pursue Master of Business Administration (BBA).
If you don't want to work after completing BBA and want to study more about business administration then you should pursue a master's degree and study more and grow specific skills.
MBA is the best master's degree to opt for further studies after completing a BBA degree.
After completing an MBA degree and becoming an MBA, you can go into supervision roles in any of the well known and popular organisations of different fields.
In MBA, you will get to study about engagement, people's performance, leading change, leadership, project management, strategic thinking, and many other appropriate topics.
You can always appear for various entrance exams like CAT, XAT, NMAT, SNAP, etc. for MBA in top B - Schools in India.
Read more: Management exams after the 12th
3. Competitive Examination
If you don't want to do an MBA or it is not your thing, then don't worry you can go for many other exams.
After completing your graduation there are numerous options that you can opt for, one of which is giving competitive examinations such as Bank PO, Bank Clerk, Defence exams, Civil Services examination, and etc.
Not only do you have other options, you can apply for numerous government jobs as some of them just ask for a graduation degree only. If you get the job then your motive of getting in the government sector and getting a good job motive will be resolved.
Many PSUs (Public sector undertaking) also recruit BBA graduates through many exams and provide them lucrative salaries.
Read more: Short tricks to crack the IPMAT exam on the first attempt
4. Entrepreneurship
If you are interested in doing business and want to own a unicorn company then you should just follow your dream and interest and be an entrepreneur.
You can start your business anytime, you just need 2 things to start your own business i.e. a really good, unique, and innovative idea and the most important a hardworking and creative team to work with you.
Nowadays, you don't have to worry about finance, funding, or you can say investment. Because there are many venture funds, high net worth individuals, angel funds, incubation centres, companies, etc who are investing in early - stage start - ups.
Also, with Governmental grants and the Start - Up India initiative, there is a stimulating environment for Start - up growth in India.
5. Data Science
If you're in love with number chumbling and huge data sets, then this is the best job profile for you. You should become a data scientist. And now it is possible to become a data scientist with a BBA degree too.
Earlier there was a myth that only students who have pursued their career in tech like opted B.tech or any other program related to tech are only eligible to work as a data scientist but now time has changed so, any student from any stream or from any course can become a data scientist.
The data scientist's work is to obtain awareness from organised and unorganised data and then they use that awareness to make better - informed decisions, develop plans, and help their clients in getting the best results.
Data scientists also make models, analyse raw data, and visualise and find answers to difficult questions through the data.
So, if you like the work and job profile of a Data Scientist then you should go for a professional certification from an industry - recognized source and then obtain a productive and challenging job in this sector.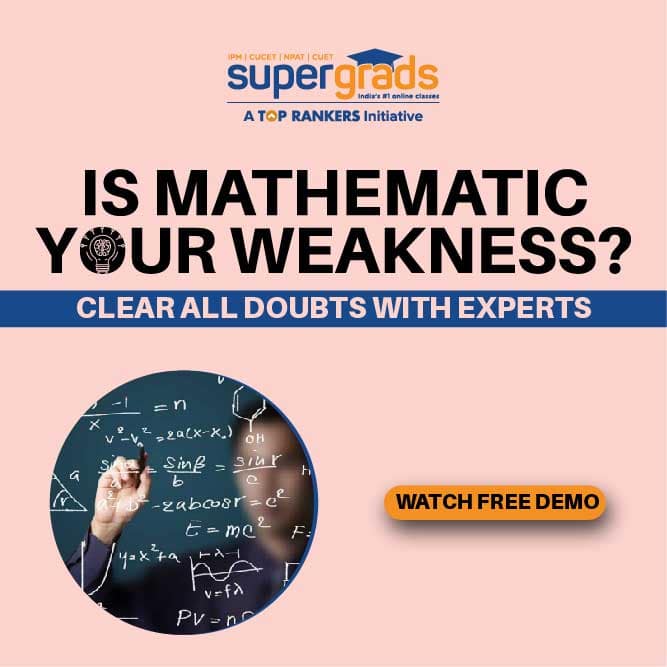 6. Product Management
Nowadays as we see the rise of more and more internet - based products. So, this rise will increase the demand of product managers also.
Due to this increase in the internet market there is excess demand for entry - level product management roles in the market.
Therefore, as a BBA graduate, it could be the perfect field for you.
If you have been a product manager in any of the big companies then you will handle product planning, designing, updates, features, and execution throughout the product's lifecycle. This is the dream job for many students who have just completed a BBA degree.
The product manager has to explain the product's vision and has to work closely with salespeople, engineers, and marketers to ensure the success of the product.
The knowledge gained during pursuing a BBA degree about business and management will help you to make a life and excellent career in this field.
Also, having a certification will help you gain specific skill sets relevant to this field.
7. Digital Marketing
Digital Marketing is one of the growing industries nowadays. If you have a disposition towards marketing, advertisement, or blogging, then digital marketing is the perfect field for you to start your career and make your future bright.
Now, due to the trending of shifting of products and services from offline to online, the competitiveness to stay on top is vicious.
Therefore, the demand for digital marketing experts is increasing day by day.
A Digital Marketer uses digital channels to reach customers, build brand awareness, and promote products and services.
Because of the distinctive combination of planning, creativity, and strategy this role is challenging. So, if you want to venture into this space, this is the best time for you to become a digital marketer because nowadays everybody needs the digital experts to help them always.
Read more: Right time to start preparing for the IPMAT exam
8. Corporate Law
Nowadays in this competitive world, all the big or small organisations have to follow some rules and regulations to sustain order and healthy competition in the market.
While introducing any product or service in the market, organisations face unique risks. Subsequently, to deal with them they require strict policies for everyone involved within the organisation.
Therefore, companies seek professionals with a combined knowledge of business and law for this purpose. So, if you wish to work at an intersection of business management and law, pursue an LLB degree post your BBA and venture into this career after your BBA.
Read more: Short tricks to prepare for the IPMAT exam from class 11
9. Niche Sectors
There are several sectors where a BBA degree will provide an advantage for starting your career.
You can have a career in tourism, hospital management, hotel management, event management, stock market, etc.
A professional certification along with your BBA degree can easily give you access to these niche sectors.
So, whether you want to work, study, or even run a company, there are a plethora of career options after a BBA degree.
Therefore, decide upon what suits you best and pursue it with your full effort.