Summary: Competition is a core component of our existence in this world, and children are no exception. As a student, you must understand the realities of the competitive world around you. So, in order to succeed in life, you must prepare yourself appropriately. Students nowadays take competitive exams in order to lay a solid foundation for a successful career. Are you among them? Wondering when to start preparing fot IPMAT? This is the right time to start preparing for IPMAT 2024 with our study plan and strategy. We have curated the best study material for IPMAT that would help you to score good marks in IPMAT 2024.
An effective strategy focuses on the importance of time. Considering important exams like IPMAT that open the gateway for studying in highly coveted IIMs, preparation strategy plays a crucial role.
Every year more than fifteen thousand students appear for the IPMAT entrance exam. This clearly indicates the level of competition.
As all of us have different speeds of learning and grasping concepts, a minimum duration of 6 months to 1 year is advised to score a good rank.
What is the Right Time to Start Preparing for IPMAT 2024?
Most of you might be preparing for the Integrated Program in Management Aptitude Test and board exams and worried about when to start preparing for IPMAT 2024?
The right time to start your preparation for IPMAT is ideally 6 months to 1 year before appearing in the examination.

Many of you decide to prepare for IPMAT alongside your Board examinations preparation. For this, you would require an effective study plan and strategy.
Since to be eligible for IPMAT, You must score a minimum of 60% of marks in XII/ HSC or equivalent examinations if you belong to the General category.
This indicates you can not compromise with your board examination preparation as well. You can also join the IPMAT preparation batches where you will be able to grasp the concepts quickly and excel in your exams.
To seek a balance between these two very important examinations, we have curated a study plan and preparation strategy that would guide you throughout the process of when to start preparing for IPMAT. Let's go!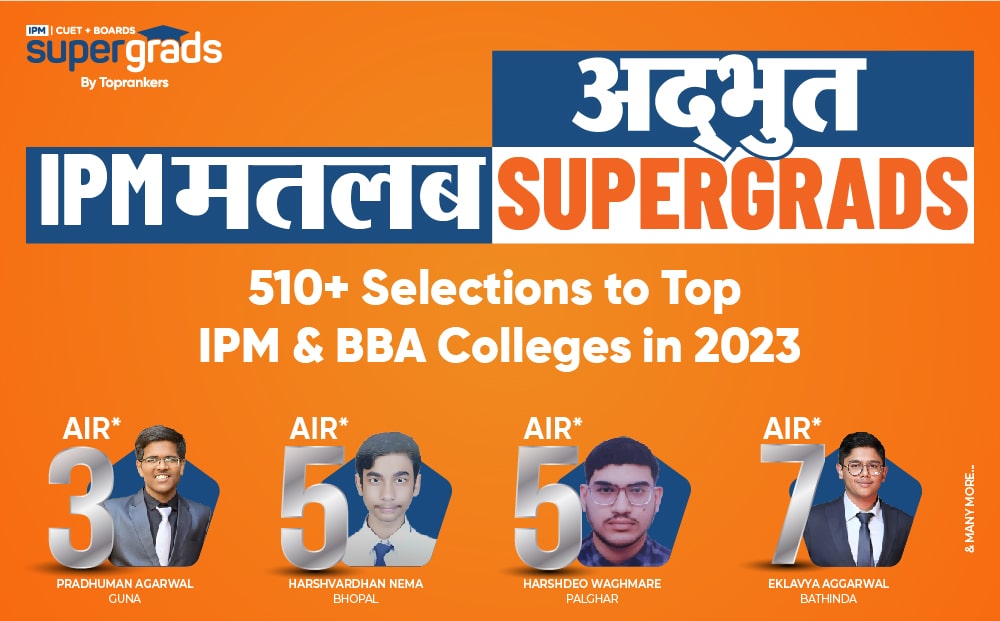 Points to Consider for IPMAT 2024 Study Plan
To understand when to start preparing for IPMAT, first it's essential to consider certain points to curate your study plan for IPMAT 2024 examination.
Quantitative Ability -Objective Type Questions(MCQ)
Quantitative Ability- Descriptive Type (Short Answers)
Verbal Ability-Objective Type Questions(MCQ)
In the IPMAT exam, two sections are based on Quantitative Aptitude, and the other is based on Verbal Ability.
When to start preparing for IPMAT Quantitative Ability (and how)?
Regular practice will help you develop your quantitative ability. As a result, we recommend that you begin about 10 to 12 months before the exam, be consistent, and concentrate on your IPMAT entrance exam preparation. Instead of just practising one night before an exam, teasing your brain on a regular basis will yield incredible results. The following are the important topics to prepare yourself:
Number systems, Common graphs & charts, Data Interpretation, Mixtures, and Alligations Distance, Time and Work, Averages, Quantitative reasoning,
Geometry Profit & Loss, Simple Equations, Percentages, Quadratic Equations, Binomial Theorem, Mensuration, Permutation & Combination,
Ratio & Proportion Trigonometry, Set Theory, Problems on Ages, Logarithms
When to start preparing for IPMAT Verbal Ability (and how)?
Reading comprehension, vocabulary, para jumbles, and logical conclusion of paragraphs are all part of the verbal section. It is worth noting that a strong reading habit will aid you in answering all of these types of questions. Early in your life, you should develop the habit of reading newspapers and novels. This will not only help you with your exam and build a strong vocabulary, but it will also help you develop as a person.
This section includes questions about - Vocabulary (including Synonyms & Antonyms), Reading Comprehension, Grammar Sentence Rearrangement
Sentence Correction, Sentence Completion, Correct Usage of words and phrases, Verbal Analogies, Logical Consistency, Deductive Reasoning,
Inference-based passages, Prepositions Conjunctions, Tenses, Modifiers & Parallelism, Noun & Pronoun Errors
When to start preparing for IPMAT Logical Reasoning (and how)?
It is critical to learn the fundamentals of the test, such as negative marking or no negative marking, time limit, question style, and the number of questions. Knowing this allows you to effectively prepare yourself to give yourself the best chance of success. Logical reasoning questions can be presented in a variety of ways, so taking as many practice tests as possible will ensure that you are prepared for any question that is thrown at you. Concentrate on practicing that particular type of question, or time yourself to improve your speed.
How Much Time is Required to Prepare for IPMAT 2024?
You would need at least six months to one year to prepare for the IPMAT entrance exam. It is better to start your IPMAT preparation as early as possible, along with your board exams.
If you start your preparation early, you will get ample time for understanding the concepts in-depth, practicing the previous year's papers, and revising all the topics once before the exam.
Initially, you can give 1-2 hours for preparing for IPMAT and the rest for board exams. Once the board exams get over, you can dedicate a maximum of 8-9 hours to your IPMAT preparations.
Meanwhile, you can keep attempting IPMAT mock tests for free on our website or you can buy a series of tests from there.
You can follow the study plan below immediately after completing your board exams.
| | |
| --- | --- |
| Topic | Preferred Time Allotment |
| Quantitative Aptitude | 2-2.5 hours |
| Verbal Ability | 2 hours |
| Reading Newspaper | 45 minutes |
| Reading Comprehension | 1 hour |
| Mock test + performance analysis | 3 hours |
| Revision | 1-1.5 hours |
| Solve Previous Year's Question Papers | Weekly |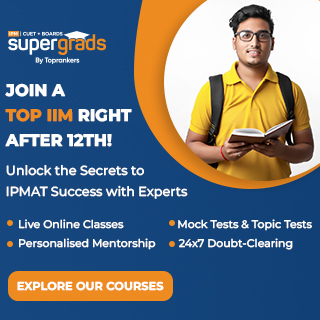 In the IPMAT exam, there is a provision for sectional time duration. So time management is a necessity to understand when to start preparing for IPMAT 2024 exam.
Read more: IPMAT Syllabus 2024 PDF Download Here
Conclusion
We hope you got an answer to- when to start preparing for IPMAT. It is never too early to start preparing for IPMAT 2024. The earlier you begin your preparation, the more time you will have to cover the syllabus thoroughly and build a strong foundation. Starting early allows you to pace your learning, practice consistently, and identify areas that require additional focus. By adopting a systematic approach and dedicating regular study hours, you can maximize your chances of success in the IPMAT exam. Remember, early preparation not only boosts your confidence but also provides ample time to address any challenges that may arise along the way. So, start your IPMAT journey today and set yourself up for a successful and rewarding future in management.