NIFT Interior Designing course details can interest you if you are seeking admission to NIFT in the particular program of Interior Designing. To begin with, you can find this course under the Undergraduate program, Bachelors in Design (B. Des).
A four years long program in designing to sculpt your design ability. The core concept of this course is to introduce individuals to the arts as well as the science of interior design to make them able to create appealing and sophisticated products for their Clients.
The core idea of this program is to enhance the understanding of interior design so that the Individuals become capable of delivering designs of top-notch quality and meet the industry standards and demands.
In this article, you will find all the details necessary to decide whether your not Interior Designing is your cup of tea or you want to give it a shot. So let's see what it has in store for you.
NIFT Interior Designing Courses Details Highlights
| | |
| --- | --- |
| Name of the Course | B Des Interior Designing |
| Duration of the Course | 4 years |
| Mode of offer | Offline & On Campus |
| Fees to be paid | Ranging between 1lacs and 6lacs |
| Discipline | Designing |
| Level of Degree | Undergraduate/UG |
| Type of Examination | Annually |
| Criteria of Eligibility | 10+2 ( Science Streams) |
| Process of Selection | Entrance Examination followed by Group Discussion and Interviews |
| Recruitment Companies | Aamir & Hameeda, DesignQube, La Sorogeeka, Morph designs, Pinakin Design, Godrej, Greenwoods, Savio and Rupa Interior Concepts, The Karigars |
NIFT Interior Designing Courses Details: Criteria of Eligibility
Depending on the institution you are applying to, the NIFT Eligibility Criteria vary greatly. However, here we are discussing NIFT, and this section will encapsulate that crucial information for your reference so consider this list before you proceed with the process:
A Degree of 12th preferably in Science stream that too PCM will be accepted, and also you need to have this degree obtained from CBSE/ICSE/CSE/State Board (Open boards are also acceptable, but you might have to try in spot admission in case you don't get selected).
Other streams like Arts and Commerce are also acceptable though you need to have additional skills.
Your Aggregate Score of 12th should range between 45% to 50% because if it's less, your application will be rejected.
If you are from SC/ST/OBC/EWS, you will likely get a relaxation of 2%-3% of the marks. However, in this highly competitive environment, you must not rely on this.
If you are from the General or OBC Category, you need to be 23 years old at the time of entrance examination, while for the SC/ST, the age limit is 28.
You need to have the best Creative skills to showcase and Wow the evaluators!!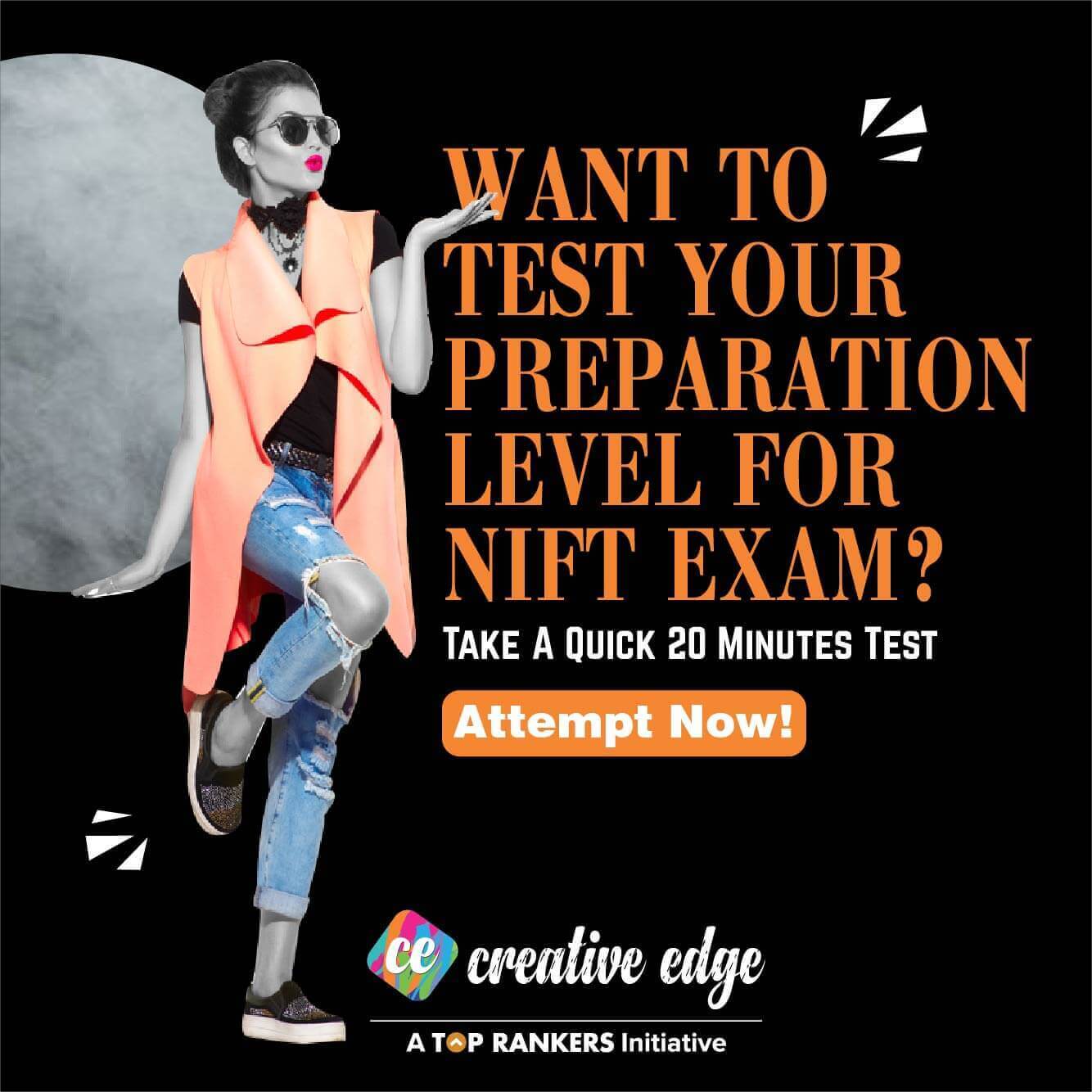 NIFT Interior designing Courses details: What is the Process to get yourself a seat?
To begin with, If you are designing Aspirants, you must be aware that taking admission here at NIFT is a lengthy process.
So let's go through each of the steps followed by the weightage of sections in the NIFT Entrance Exam.
Visit the official website and go to the Admission section of the NIFT official website.
Start with filling the application form with scanned copies of all your documents like your mark sheet, Identity card, Income status, photos, and your Scanned Signature.
You need to finish this process by making the payment for which you will be charged 3000 of you belonging to the General or Creamy layer, and 1500 of you are PwD/SC/ST candidates.
Once released, download the admit card from the website itself
You need to appear for the NIFT CAT/GAT (it should be mentioned in your admit are that Which exam you need to appear for)
Once qualified for the examination, you will be on the merit list and get a call to attend an interview and Group Discussion round.
Once you clear both the rounds, a Counselling round will follow for document verification and establishing your candidature for the seat.
Submit the fees, and you are good to go.
Read more: Highly recommended books for the NIFT exam
Courses
Test
Score division (Weightage in %)
Bachelors in Design (B.Des)
CAT
50
GAT
30
Viva (Situation test)
20
Masters in Design (M.Des)
CAT
40
GAT
30
Viva (Interview)
30
NIFT Interior designing Courses details Syllabus: An overview of B.Des Interior design
Without understanding the fundamentals of a subject and what it incorporates, you might feel skeptical about proceeding to the next step.
Here we have a glimpse of what your NIFT Syllabus will look like:
1st year
Fundamentals of structure - Part 1
Introduction to materials
Designing and Drawing: Geometric & Freehand
Introduction to Computers 1
Fundamentals of design - Part 1
Fundamentals of Structure - Part 2
Designs and their hypothesis
Art and Evaluation: Learning the Design
Logical Abilities
Design: Research and Plan your idea
Drawing: Systematic literature
The core-core of design 2
Introduction to Photography
Introduction to computer 2
Read more: Short tricks to crack the NIFT exam on the first attempt
2nd year
| | | |
| --- | --- | --- |
| History and timeline of Craft: An Introduction | Interior Construction: Fundamentals of design part 1 | Drawings on computer Applications |
| Principles of Interior design | Interior materials: The fundamentals of learning | Fundamentals of building |
| Computer Science: Advanced level | Ergonomics + Anthropomorphic | Interior materials: Part 2 |
| Interior design: part 2 | Basics of Interior Construction | Optional paper (Journalism/English (Language-or-literature) |
3rd year
Fundamentals of material and process to begin with: part 1
Building Services part 2
Interior design: Level 3
Building Services: level 3
Interior materials: level 3
Cost Analysis and budget estimation
Interior Construction: Theory
Interior Construction and its usage
Interior design: level 4
Arts & Crafts The Basics
Elective (Marketing & Human Interaction)
Read more: Life at NIFT
4th year
Interior landscape: Analysis and report preparation
Building Basics: level 4
Product Semantics: Introduction
Controls and Specifications: Fundamentals
Paper presentation/ Seminars
Case Study
Session for practice
Interior design basics: level 5
Project Work
NIFT Interior designing Courses details: What career can you pursue?
Once you are done with your Degree, you will be presented with a plethora of opportunities to choose from for Kickstarting your career. A list of various Job opportunities and Salary after NIFT.
The salary packages are good too. Here's the list of the most offered job roles alongside the capped Salary for each role.
| | |
| --- | --- |
| Roles | Expected Salary |
| Indoor Designer | 3lacs |
| Product designing head | 3.5lacs |
| Light designers | 4 lacs |
| Exhibition Outlet designer | 3.8lacs |
| Merchandisers (Visual) | 3.3 lacs |
| Decorative experts | 4.6lacs |
*These packages can vary depending on the employers and the nature of the job adopted by the individual; as a freelancer. It depends on the project and clients.