The Master of Laws (LLM) is a worldwide recognized postgraduate degree pursued by persons with a legal background. LLM programs are appropriate for anyone who want to broaden their legal knowledge in a specific area of law.
The LLM is a two-year postgraduate law degree. A Master of Laws degree allows you to get an in-depth understanding of a certain field of law by completing extensive research. Master of Laws programs include specializations in International Law, Corporate Law, Business Law, and Criminal Law.
India has many top-tier law colleges at the national level and even at the state level. This article will focus on the top LLM colleges in India that you should target. Not only that, but we will also cover the entrance examination needed to get admission to those colleges.
Download FREE Study Material for CLAT PG 2023 by LegalEdge After College
National Law Universities
The foremost option for pursuing LLM in the country is the National Law Universities, often known as NLUs. There are a lot of NLUs in the country, which is divided into 3 tiers. They offer varied specializations. We will not delve into the list of specializations that you can pursue.
Bangalore, Hyderabad, Bhopal, Jodhpur, Lucknow, etc. are the topmost NLUs coming in the Tier 1 level of National Law Universities. For NLUs, it is important to consider the specialization you want to pursue when you choose your LLM college.
For example, if you want to pursue your specialization in Constitutional Law, Bangalore doesn't have the specialization for that.
To choose the best NLU for you, there are 2 parameters.
Your rank in CLAT is the central entrance examination to get into NLUs. CLAT PG 2022 will be held on 18 December 2022. To get into any NLU, it is important you prepare for CLAT and focus on getting good scores and rank.
As mentioned before, your choice of specialization is the second parameter. Getting good scores will allow you to choose the exact specialization you want in the NLU you want to get into.
In short, to choose the best NLU, you must be clear about your preferred specialization and get a good rank in the CLAT examination.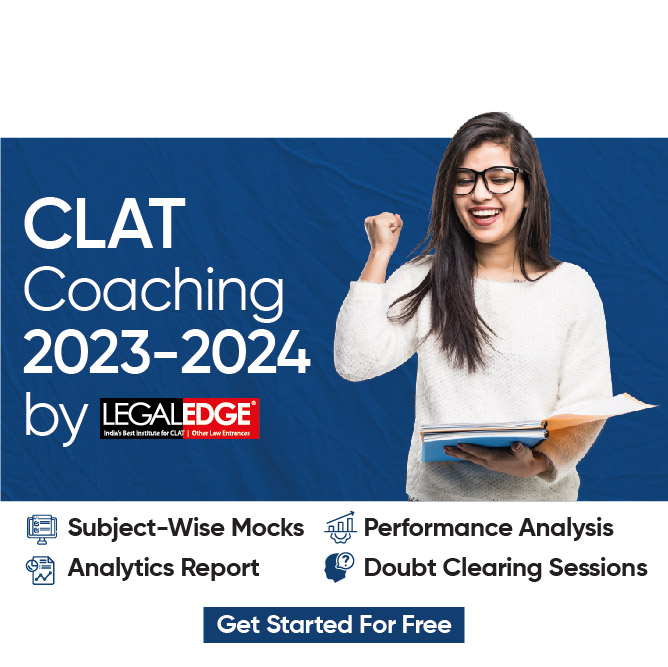 National Law University, Delhi
National Law University, Delhi, is also a premier Law institute in the country, standing alongside the top NLUs.
This is categorized separately because the examination required to get into this college is not CLAT but AILET. AILET is slightly different from CLAT in terms of the examination pattern.
While CLAT is 120 marks exam that includes both subjective and analytical topics, AILET has now included subjective topics. It also includes a significant amount of general awareness topics.
Check: Best CLAT PG Online Coaching 2023
Delhi University
Delhi University is a very viable option for aspiring LLM students. It is also one of the top law institutes in India and takes admission based on the DU LLM examination.
The Delhi University (DU LLM) entrance test is relatively easy compared to others and mostly includes general law subjects. Keeping in mind the previous exam patterns, the syllabus for DU LLM will mostly include:
Constitutional Law of India
Law of Torts
Law of Contracts
Public International Law
Consumer Protection,
Criminal Law
Family Law
Intellectual Property Law
Contemporary Legal Issues
Cyber Law
Company Law and Partnership
Environment Law
Sale of Goods

Banaras Hindu University
Banaras Hindu University is a very traditional university situated in Varanasi, UP. It used to have its own entrance exam called BHU LLM, but it is now conducted under the central CUET examination.
If you are willing to prepare for the judiciary, UPC, or any other entrance exam post-LLM, BHU is a viable option. BHU often produces a lot of judges, and if you want to pursue a similar path, Banaras Hindu University will be a great option for you to pursue LLM.
Check: CLAT PG Mock Test Series 2023
TATA Institute Of Social Sciences, Mumbai
This is not a very well-known institute for LLM, but it is nonetheless a viable option to pursue LLM from. To get into this institute, you need to appear for the TISSNET examination, which is a 3-tiered examination.
First, there is an entrance test which is in the format of MCQs, which are based on general awareness.
After you are selected for the initial entrance test, you get into the second subjective test tier.
Lastly, you will have a personal interview regarding the same.
If you get admission into the TATA Institute of Social Sciences, you get many international and research opportunities to pursue. Overall, TISS is a nice option to consider if you are looking for such opportunities.
Check: Should I do LLM with Specialization?
Indian Law Institute
Indian Law Institute conducts its own entrance exam called ILI. ILI is a little different from other institutes because they have very few seats available and the competition to get into the college is very fierce.
Also, for your admission, they look into your complete CV and prefer having some industry experience. You should have your own research papers and research projects for which they have different marks. They also award different marks for the experience.
Even after qualifying for the written test, you must attend a personal interview where you are judged based on your experience, research, and complete CV.
If you have worked in any area in the legal and law after your graduation, you will get a huge lead in ILI. Indian Law Insitute is a very reputed law college, and pursuing your LLM here will open research options for you.
IIT Kharagpur
IIT Kharagpur is a premier institute not just for technological studies but Law as well. Those who want to pursue their career and specialization in IPR (Intellectual Property Rights) should consider getting into IIT Kharagpur.
The research cell for IPR is the best in the country, making it a natural choice for pursuing LLM with an IPR specialization.
IIT Kharagpur conducts its own examination and has a personal interview round after the written examination for selection. They conduct an MCQ test which is primarily based on the basic laws.
Check: LLM Admission without entrance exam
Conclusion
These are some of the best options to pursue your LLM, which you can narrow down further based on your preferred specialization and your career path. These colleges provide ample opportunities in research and specific specializations and good placements.
Apart from these, there are several private institutions you can opt for, like, Jindal Law College, Symbiosis Law School, Pune, and more.