LLM, or Master of Legislative Laws, is a worldwide recognized postgraduate degree that can be pursued by individuals from a variety of academic disciplines.
The Master of Laws is a two-year postgraduate program that includes professional training in legal practice and allows applicants to achieve legal certification in disciplines such as tax law and corporate law.
On the other hand, a master's degree in law is ideal for applicants who want to expand their legal knowledge in a specialized area of law. The LLM program features a broad core curriculum that includes Indian law and social reform, constitutionalism, legal research and methodology, judicial procedures, and other topics.
The Master of Laws works in a variety of legal institutions with a wide range of customers. International legal institutions, non-profit organizations, tax authorities, commercial departments, and so on are some of the primary areas of recruiting.
To get into colleges that offer LLM, an entrance test is required. CLAT PG is the most common national level examination which offers admission to some top law colleges in India. If you are looking for a specific university, you can also write their own entrance exams like DU LLM, which is conducted by Delhi University.
Many such universities offer entrance exams. But what if you want to get admission into LLM without any entrance exam? There are provisions for that as well.
The article will also walk us through the best law colleges without entrance exams.
Download FREE Study Material for CLAT PG 2023 by LegalEdge After College
How to join LLM without an entrance exam?
Several colleges offer direct admissions to the LLM course without any entrance exams. The admission is based on the UG Law program aggregate marks you obtain.
Many colleges use this method to shortlist candidates and offer direct admissions to the LLM.
Some top colleges that offer admission in law colleges without entrance exam:
Amity University, Noida
KL University, Guntur
Alliance University, Bengaluru
Sage University, Indore
JECRC University, Jaipur
Sandip Univesity, Nashik
Teerthanker Mahaveer University, Moradabad
Bhai Gurdas Group Of Institutions, Punjab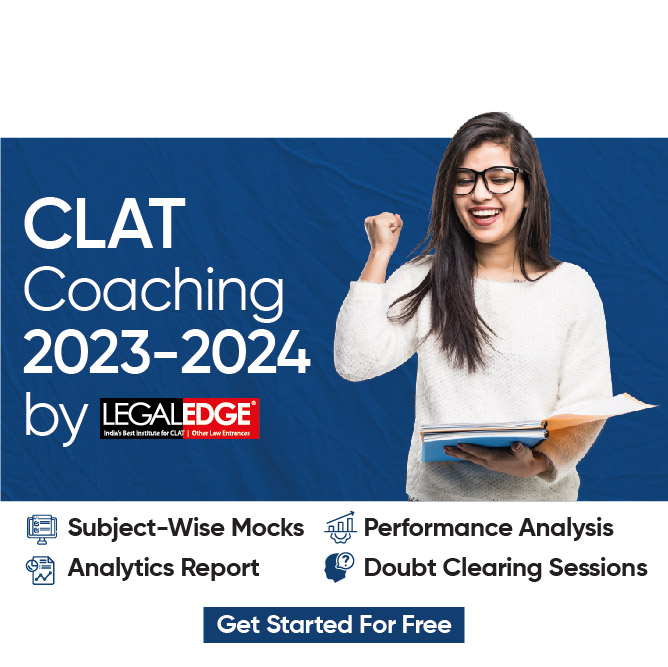 To satisfy the eligibility, you can fill in the application form. Visit the respective website of the colleges and check the LLM eligibility requirement.
In case of any doubts, contact the college you wish to apply to learn more about the admission process.
Check: How can I do LLM through Correspondence?
There are several types of LLM courses and specializations; make yourself aware of all options before choosing any.

Eligibility for Law Admission without LLM Entrance Exams
Colleges offering direct admission to their LLM courses have a set of eligibility criteria to enter. An applicant must be eligible to apply for a legal course before applying to an institute.
The eligibility criteria may differ slightly according to the college you are applying to, but most colleges will have very similar criteria. If you fail to fulfill the eligibility criteria before applying for admissions, your application will be automatically denied.
You can check the college's eligibility criteria on their website for exact criteria.
The following are the basic qualifying requirements for getting into LLM without any entrance exam.
Candidates must achieve the college's aggregate percentage criteria in the Class 12 examinations, which vary every college, although a minimum of 50% is required as a norm.
A legal program accepts students from all academic disciplines.
Candidates must maintain an aggregate percentage of 50-60% or above in their undergraduate law degree. (Like LLB)
Candidates must have a Class 12 or equivalent diploma from a recognized board of education.