Reader's Digest - Are you ready to conquer the CUET PG LLM & skyrocket your career? Get a leg up on the competition with our in-depth blog, covering all the essential topics, subjects & expert tips to help you ace this pivotal exam!
The CUET PG LLM paper is your gateway to a thriving legal career, designed to challenge your intellect with its two dynamic parts.
Part One will test your mettle with intriguing questions based on Logical Reasoning, Quantitative Abilities, and English. Meanwhile, Part Two delves into the realm of Law, featuring 75 captivating questions that will put your legal knowledge to the test.
We understand that the CUET PG LLM syllabus can seem daunting, but fear not! Our mission is to help you prioritize the most crucial topics, ensuring you maximize your scores and boost your chances of success. Embrace this exhilarating journey as you unlock your true potential and ace the CUET PG LLM with flying colours.
CUET PG LLM Important Topics - The Ultimate List of Subjects
To help you streamline your CUET PG LLM preparation and maximize your chances of success, we've compiled a list of the most critical subjects and topics for the CUET PG LLM exam.
You must focus on these areas and be well on your way to completing the test and securing your spot in the prestigious LLM program:
Constitutional Law:

Preamble
Fundamental Duties
Fundamental Rights
Directive Principles
Centre-State Relations
Judicial Review
Judiciary
Union, State Executive & Legislature
Emergency Provisions
Election Commission of India

Jurisprudence:

Meaning and Nature
Sources of Law
Schools of Jurisprudence
Administration of Justice
Law and Morality
Legal Personality
Property Ownership and Possession
Legal Positivism and Natural Law Theory
Rights and Duties
Liability

Indian Penal Code:

Theories and Kinds of Punishment
General Principles of Criminal Liability
Stages of Crime
General Expections

Criminal Law:

General Principles of Criminal Liability
Offences Against the Human Body
Offences Against State
Offences Against Property
Defences to Criminal Liability
Offences Against Women & Children
Offences Against Public Tranquility

Family Law:

Source and Schools
Marriage and Divorce
Matrimonial Remedies
Concept of Maintenance
Dower and Shreedhan
Maintenance and Alimony
Adoption and Guardianship
Succession and Inheritance
Wills, Gifts, and Waqfs

International Law:

Sources and Subjects of International Law
Law of Seas
Group Rights
Recognition
Extradition
United Nations
Human Rights Law
Peaceful Settlement of Disputes
CUET PG LLM Important Topics - The Secondary Subjects
According to the

CUET PG LLM

exam pattern, the syllabus of each course differs.
However, some topics have more weightage as compared to others.
These topics are comprehensive. Hence, it requires the most time, effort and practice. Whereas the weightage is quite less.
You must first study the essential topics from the LLM syllabus for CUET PG. Then, move on to these topics
Go through the CUET PG LLM important topics 2024 provided below:
| | |
| --- | --- |
| Serial Number | Important Topics |
| 1 | CONTRACT: GENERAL PRINCIPLES OF CONTRACTS |
| 3 | LAW OF TORTS |
| 7 | COMPANY LAW |
| 8 | PROPERTY LAW |
| 9 | ADMINISTRATIVE LAW |
| 11 | ENVIRONMENTAL LAW |
| 12 | LABOUR LAW |
| 15 | CLINICAL COURSE‐I: PROFESSIONAL ETHICS AND PROFESSIONAL ACCOUNTING SYSTEM |
| 17 | HUMAN RIGHTS LAW AND PRACTICE |
| 18 | RIGHT TO INFORMATION |
| 19 | BANKING LAW |
| 20 | INSURANCE LAW |
| 21 | ALTERNATIVE DISPUTE RESOLUTION SYSTEMS |
| 23 | INTELLECTUAL PROPERTY RIGHTS‐I |
| 24 | PENOLOGY & VICTIMOLOGY |
| 26 | COMPETITION LAW |
| 27 | LAW OF EVIDENCE |
| 28 | TAXATION |
| 29 | INTELLECTUAL PROPERTY RIGHTS‐II |
| 30 | WHITE-COLLAR CRIMES (PRIVILEGED CLASS DEVIANCE) |
| 31 | WOMEN AND CRIMINAL LAW & LAW RELATING TO CHILD |
| 32 | LAW RELATING TO INTERNATIONAL TRADE |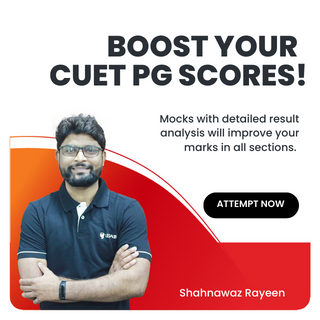 Conclusion
Preparing for the CUET PG LLM exam can be a challenging yet rewarding experience. By focusing on these important topics and subjects, you'll be well-prepared to confidently tackle the exam and pave your way to a successful career in law.