With the vast amount of syllabus to be covered for CLAT PG, it may not always be an easy journey of preparation.
However, thanks to several online materials available for free to help you prepare for each section for CLAT LLM. One such section is the Jurisprudence which holds importance during the preparations.
So what is Jurisprudence?
Those relations of man with society are regulated by Law and are derived from the term "Jurisprudentia" meaning Knowledge of Law. A video is provided in the article that clearly explains every important concept you must know in order to prepare for Jurisprudence for CLAT PG.
The articles walk us through the Historical School of Jurisprudence, explanation for each, understanding of law in reality/ inaction, roles of judge, and more.
Download Important Study Material for CLAT PG by Legal Edge
Important Concepts of Jurisprudence for CLAT PG 2023
CLAT LLM Syllabus includes Schools of law are explained as follows:
Introduction of Jurisprudence
Introduction of Jurisprudence includes topics like the definition, significance, nature, and scope of Jurisprudence. Subtopics include Jurisprudence and legal theory, the relation between law and justice, and the relation between law and morals.
The analytical school of Jurisprudence explains the relation of law with the state; it's also called as English school of jurisprudence, the imperative school of jurisprudence, and the austanian school of jurisprudence.
Jeremy Bentham explains the limits of Jurisprudence, the Duty of the state to provide maximum happiness and liberty, pain and pleasure, the principle of utility, and explains how law can be set for the welfare of the state.
Utilitarian calculus has 7 parameters to quantify pain and pleasure.
Austin states laws to inform what is right and wrong.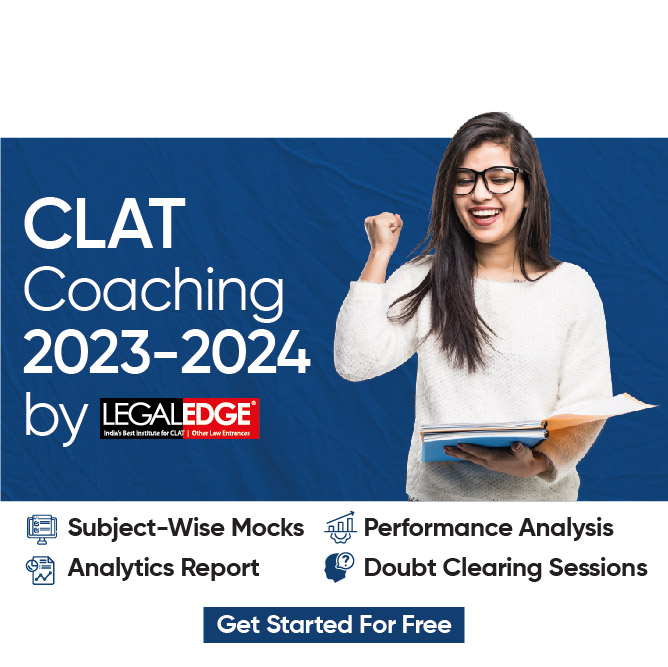 The historical school of Jurisdiction is a direct relationship of law with society. There are 4 concepts under this they are -
Montesquieu
Savigny
Henry Maine
Puchta
The philosophical school of Jurisprudence is law based on reason, and the reasons can be Justice, Fairness, and reasonableness. This law is also called Natural laws
You must check the theories by St. Thomas Aquinas, John Locke, Immanuel Kant, Fichte, Hegel
For a detailed explanation of each theory, you can refer to the youtube video attached below.
The sociological school of Jurisprudence explains sociology for the understanding of human society and social behavior.
You must check the theories by Ehlrich, Roscoe Pound, Auguste Comte, Duguit, Rudolf Van Ihering
If you find it hard to grasp these concepts and are looking for help, check CLAT LLM Coaching by LegalEdge and take their mock tests to understand where you stand with your preparations.
The realist school of Jurisprudence explains the concept of reality/ inaction. It mainly focuses on Factors, Experience of Justice. 2 major questions asked are the Rules of Judges in Making Law and the Value of Doctrine of precedent. John Grey and Oliver Wendell Holmes are known as fathers of the Realist school.
Other Important Concepts of Jurisprudence for CLAT PG 2022
Realism - You can focus on the topic of American Realism by Oliver Homes, Badman theory and Skepticism, Jurimetrics and Law job theory, Scandinavian Realism
Learn concepts like Law and state: Economic view Karl Marx and Angel.
You can also study legal and feminist jurisprudence
Under sources of Law, you can study legislation, Judicial Reasoning, and customs.
You must also understand basic legal concepts like legal personality, Rights and Duties, Responsibilities, Liability, criminal liability, and theory of punishment.
Check: List of Jobs after CLAT PG