CLAT PG is a well acclaimed and prestigious degree! If you want to know about the prospects of jobs offered after CLAT LLM. Here's a guide for you!
A career in Law will provide you with rewards after a few years of regular practice of Law. It also depends on your willingness to work, a die-hard attitude, and ambitions.
With too many students choosing medicine and engineering, the law is a breath of fresh air!
Not to forget, a post-graduation degree brings a higher package and also offers better educational exposure.
Read through the post that will give you a complete insight into various job opportunities after CLAT PG and its placement packages.
Download FREE Study Material for CLAT PG by LegalEdge
Different Types of Jobs after Law
Law as a profession is one of the most popular career options among students in recent years. Have you ever wondered which legal field is in high demand?
There are a plethora of options available to those interested in pursuing a legal career.
Though you are not required to choose a specialty when enrolling in law schools worldwide, staying updated with the disciplines in which you can gain experience is always good.
The numerous areas in which you can achieve expertise are listed in the table below:
| | | |
| --- | --- | --- |
| Criminal Law | Business Law | Family Law |
| Real Estate and Property Law | Immigration Lawyer | Environmental Law |
| Cyber Law | Military Law | International Law |
| Intellectual Property Law | Corporate Lawyer | Commercial Law |
| Labour Law | Bankruptcy Law | Financial and Securities Law |
Different Types of Lawyers and Average Pay
The salary of a lawyer may vary depending on the specialization you work in and the experience you hold. However, it usually increases with exposure, time, and knowledge enhancement.
Nowadays, lawyers are not just part of courts defending their clients. Indeed, they play an active role in IT firms, administrative services, corporate companies, law agencies, and various corporate houses.
To help you get an idea about the jobs after CLAT PG and salary, we have provided different types of lawyers and their average pay in the post below.
Toprankers is conducting the "MAHA Scholarship Test" do not miss it on 28 August 2022; if you are preparing for any LLM entrance exam, it is highly recommended you take part in this scholarship.
1. Corporate lawyer
Organizations of various sectors require the expertise of corporate lawyers to help them get through legal problems, and it's undoubtedly one of the most sought-after professions.
The average salary of a corporate lawyer in India is Rs. 6.9 Lakh per annum depends on the base salary, shared profit, and the received bonus.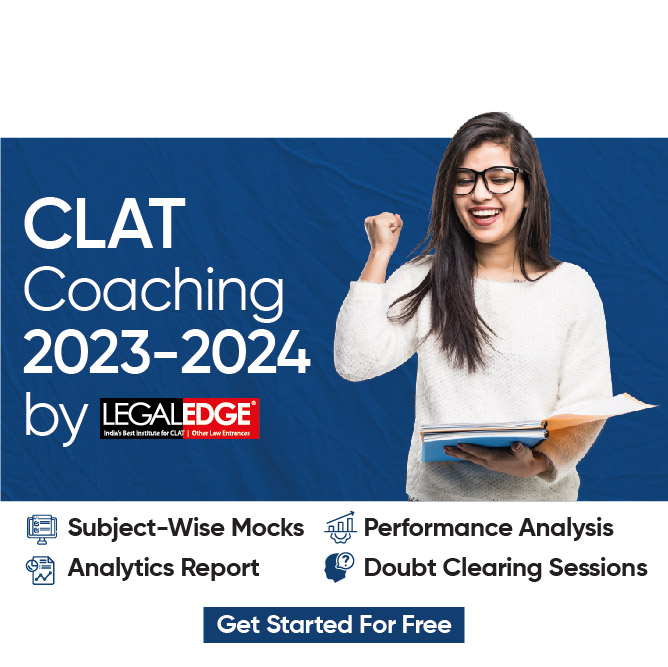 2. Immigration Lawyer
An immigration lawyer is responsible for dealing with visas, passports, and other immigration matters.
The average salary of an immigration lawyer in India starts from Rs. 7 lakhs per annum.
Check out: Short tricks to enhance your CLAT PG preparation
3. Criminal Lawyer
A criminal lawyer is a lawyer who specializes in the field of crimes and punishments. Criminal lawyers deal with cases like drug trafficking, theft, murder, etc.
The average salary of a criminal lawyer will be Rs. 8 lakhs per annum.
4. Bankruptcy Attorney
A bankruptcy lawyer's job is to assist those financially strapped and unable to repay their debts to banks.
The average salary of a bankruptcy lawyer in India starts from Rs. 6.5 lakhs per annum.
5. Digital Media and Internet Lawyer
A digital media and internet lawyer's role is to deal with website terms and conditions, piracy issues involving movies, and copyright difficulties.
The annual salary paid to digital media and internet lawyers will be Rs. 5-7 lakh per annum.
Check out: CLAT PG Application Form 2023
6. Family Lawyer [Rs. 6.2 lakh per annum]
Often known as matrimonial law, family law deals with domestic relations and family issues. Family lawyers will be involved in the personal aspects of their clients' lives, including divorce, alimony, abuse, child custody, neglect proceedings, family partitions, successions, etc.
The average salary of a family lawyer will be Rs. 6.2 lakhs per annum.
7. Intellectual Property lawyer [ Rs. 8 lakh per annum]
Intellectual property law involves protecting legal rights to inventions, designs, and artwork. Intellectual property law safeguards and protects personal belongings and real estate properties.
The average salary of an intellectual property lawyer in India starts from Rs. 8 lakh per annum.

8. Law professor
If you want to make a career in the teaching profession, then an LLM degree is mandatory. The starting post is to be an assistant professor to work in law school.
You should be UGC NET qualified with a degree in LLM. Teaching is considered to be a stable profession. You can also teach UG students after gaining some experience.
Check out: Eligibility Criteria for CLAT PG exam
9. Research Assistant
If you have a knack for research, you can choose your career as a legal researcher with government and private firms.
You can also apply for a Junior Research fellowship after clearing the UGC NET examination
10. PSUs
Working with PSUs is a dream of many aspirants. After completing your LLM degree, you can take legal positions as a vigilance officer in various PSUs like ONGC, IOCL, BHEL, NTPC, etc.
PSUs also provide lucrative pay scales, accommodation, and amazing other incentives. The selection process for PSU via CLAT will include three stages:
Shortlisting of Students
Release of the invite list
Interview
Weightage to Different Parameters
Major Recruiters like Power Grid also recruit based on your CLAT PG Exam score.
For calculation of the final score, the exam conducting body will consider the following factors:
Group Discussion and Interview shall be as indicated below:
Marks in CLAT Entrance Exam (applicable for admission to LLM/ PG): 85%
Group Discussion: 3%
Personal Interview: 12%
11. Legal Officer in Public Sector Banks
You can make a career with public sector banks as a legal officer after clearing the IBPS exam.
Read more: LegalEdge After College AISAT 2022
12. SEBI, RBI, IRDAI
To work with these renowned statutory bodies, you must clear separate exams conducted by the organization.
13. Corporate Law Firm
You can also work with corporate sectors like startups, international organizations, Ed-tech companies, NGOs, and much more
14. Legal Journalist
This is one of the most attractive fields amongst the youth. You can make your career as a legal journalist or content manager. Journalism provides ample opportunities for aspirants.
LLM is not a mandatory degree to work in journalism, but it strengthens your profile.
Check out: CLAT PG Exam Pattern & Question Paper Format 2023
15. Civil services
A lucrative career in civil services is a common choice among law graduates. The Union Public Services Commission (UPSC) is a central recruitment agency that carries out the examinations for appointments to union services.
All these examinations consist of Group A and Group B of the central services. Since a significant portion of the exam curriculum (law-related) is covered in the undergraduate law program, law graduates have an edge in the civil services examinations.
Civil service is one of the most sought-after law career options after graduation among many aspirants these days.
16. Legal Services Freelancer
You can provide legal services to individuals or firms working as freelancers. LLM is a degree regarded with utmost prestige in our society; hence, all the job profiles after LLM bring much reverence.
These are a few sought-after jobs that you can choose after completing your LLM course.