The legal profession is one of the most prestigious professions in the country, and it has witnessed numerous changes over the years.
Nowadays, lawyers are not just the part of courts where they are defending their clients. Indeed, they play an active role in IT firms, administrative services, corporate companies, law agencies, and various corporate houses.
Law professionals are not restricted to three branches of government: legislature, executive, and judiciary. Instead, aspirants have multiple options to choose from after completing their graduation in law.
To make it easier, we have compiled all details regarding the Law Career after Graduation. If you are an aspirant holding a law degree but don't know about available options, going through this post is beneficial!
Amazing Career Options after LLB
With dynamic changes in legislation, it is more necessary than ever for businesses to get legal professionals who can address new requirements in various industries.
Law as a Career is one of the most popular career options among students. Many career options are available after completing law graduation (LLB/BBA LLB/BA LLB).
The following are some of the most popular fields in which aspirants seek jobs after completing an LLB degree.
Practice of Law
Judiciary
Armed Forces
Private Sector Jobs
Government Jobs
Download FREE Study Material for Law Entrance Exams by LegalEdge
Law Career after Graduation - Litigation/Advocate
Traditionally, a law graduate's career path has been to practice in court. Before practicing law in a court, aspirants must meet specific prerequisites.
These include passing the All India Bar Exam (AIBE) and registering with the local Bar Council where you intend to practice.
The All India Bar exam is held twice yearly and tests an applicant's legal knowledge and analytical skills.
Trial advocates represent their clients in litigation from the district level to the Supreme Court. They could use these representations for a civil or criminal case.
After graduation, one can begin their law career by working with a well-established lawyer, gaining experience before they decide to go freelance.
Alternatively, one can also join a large firm and work through it.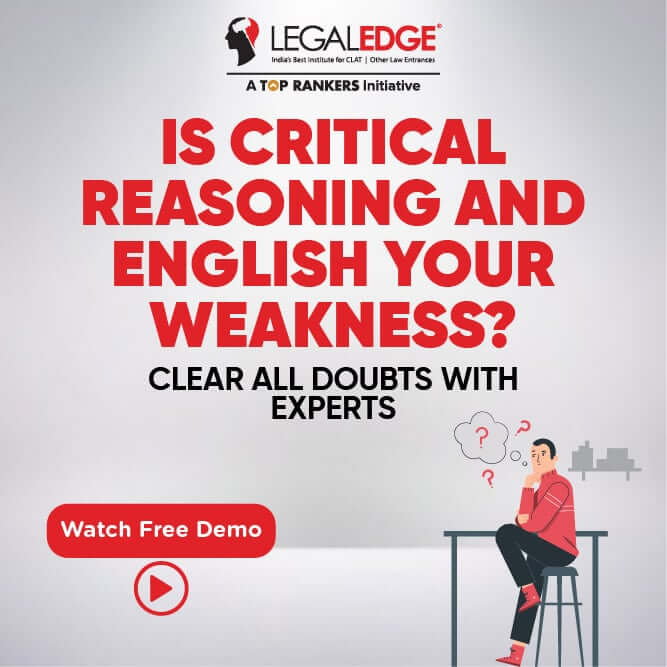 Law Career after Graduation - Corporate Field
The corporate law sector is a great place to work. A corporate lawyer ensures compliance with the law by the corporation, and the policy and obligations of the company are followed.
As a corporate lawyer, one would give legal counsel to corporate clients concerning liability and business disputes and represent them in court during trials.
Corporate lawyers must know a wide range of topics, including Competition Law, Advanced Company Law, Commercial Contract Drafting, Banking, Financial Law, etc.
Taking up exams such as LPC and BPTC establishes your position in the industry and gives you a strong edge over competitors.
Read more: Short tricks to crack the law entrance exams on the first attempt
Law Career after Graduation - Judicial Services
The judiciary is another excellent career option for law graduates. Judges are respected as a profession because of the honour they hold.
Using the evidence presented in court, the judge analyzes and evaluates the defense and persecution and then renders a well-calculated verdict.
To become a judge, you must appear for the

Upcoming Judiciary Exams

conducted by the Public Service Commission/High Court of the particular state.
The exam includes questions related to current affairs, English, substantive and procedural civil and criminal law, property law, contract law, etc.
The civil judge exam involves prelims, mains, and the interview round. All three stages are qualifying in nature.
As a result, you can become a Magistrate at the District level, and further promotion in higher courts would require specific qualifications, such as experience and age.
Enhance your preparation with the help of the Best Law Entrance Exam Online Coaching Classes.
Law Career after Graduation - Civil Services
A lucrative career in civil services is a common choice among law graduates. The Union Public Services Commission (UPSC) is a central recruitment agency that carries out the examinations for appointments to union services.
All these examinations consist of Group A and Group B of the central services. Since a significant portion of the exam curriculum (law-related) is covered in the undergraduate law program, law graduates have an edge in the civil services examinations.
Read more: Upcoming Law Entrance Exams
If the aspirants qualities the examination, they would be eligible to join the Air Force, Indian Army, or the Navy.
Any law graduate can take the IAS (Indian Administrative Service) test organized by the Union Public Service Commission (UPSC).
After clearing the UPSC examinations, aspirants can take administrative roles in various segments of the executive body of India.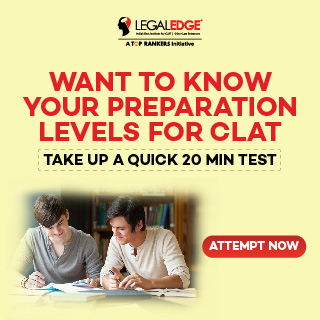 Law Career after Graduation - Academia
Academics and research are also essential components of a law career in India, including pursuing an LLM and a Ph.D. in a specialized field of choice and becoming an Assistant Professor of Law.
Students with impressive academic ability and the ability to explain and narrate complex topics to a group are ideal candidates for this field.
One can pursue an LLM either domestically or internationally. If interested in pursuing an LLM in India, aspirants need to appear for the

CLAT PG Entrance Exam

.
However, one must appear for an English proficiency test (such as TOEFL or IELTS) and apply to the respective colleges/universities to pursue a law degree abroad.
When one is familiar with the complexities of law and procedure, can comprehend its intricacies, and has a flair for writing and research, they can also publish and author law books, legal commentaries, law reports, and journals.
Read more: Best law colleges in India
Law Career after Graduation - Legal Journalism
Media and journalism are other options for law graduates since a legal education help them gain skills such as writing, narrative, and research, which are essential to the world of journalism. They write articles for both publications online and offline.
Legal journalists may be invited to participate in legal issues as they possess strong law and current affairs knowledge.
Law graduates who work in journalism will promote legal awareness among the citizens of a country.
In addition to writing, legal journalists can also work in visual media, such as television, the internet, and YouTube. It is a profession with a unique set of opportunities and challenges.
Read more: Short tricks to enhance your maths preparation for law entrance exams
Career Options after Law - Higher Education
If aspirants wish to gain better knowledge in a specialized area of law, they can choose one among several options available for higher studies in Law.
They can do research work or LLM or Ph.D. in the following fields:
International Law
Constitutional Law
Labour Law
Cyberlaw
Family Law
Read more: Law entrance exam other than CLAT in India
The legal field comes with many opportunities and can get very competitive. Therefore, picking a profession based on one's interests and aspirations is essential. For example, if you are a creative person who loves writing, you may want to pursue a career in legal journalism.
On the other hand, if you have strong interpersonal and oration skills, you may choose to become a civil lawyer. And once that's done, all one needs to do is excel and develop whatever profession or area of law you choose.
Analyze your preparation levels by attempting CLAT Mock Tests.