Reader's Digest - If you've ever wondered what the difference between a lawyer and an advocate is, you're in luck. This blog will clear even the thinnest of confusion. Spoiler alert: KNOWLEDGEABLE INSIGHTS AHEAD!
The phrases "lawyer" and "advocate" are often used interchangeably in today's world.
While they may seem synonyms for being qualified legal professionals, there is a fundamental distinction between the two.
A lawyer is a professional who has been trained in the legal field, while an advocate is someone who actively promotes a specific cause or viewpoint.
Basic Overview of the Difference Between Lawyer & Advocate
Once upon a time, there lived two young men who wanted to become lawyers. They went to the same university to study law, and after graduating, they chose law as a career. The first man chose to become a lawyer, and the second chose to become an advocate.
The lawyer was a man of the law - he was knowledgeable in legal matters, and he would argue legal cases in court. The advocate, on the other hand, was a person who argued on behalf of a client in court or provided advice and assistance to those who needed it.
One day, a villager came to the lawyer and asked for help with a legal matter. The lawyer agreed to help and began to explain the law and how it would affect his case. He was knowledgeable and thorough, and the villager was thankful for his help.
Meanwhile, the advocate had decided to help a different villager with a different legal matter. Rather than simply explaining the law, he took the time to listen to the villager's story and understand the situation from his perspective. He asked questions to understand the villager's needs better and then provided advice and assistance tailored to the villager's unique situation.
The two wise men had taught the villagers a valuable lesson about the difference between a lawyer and an advocate. A lawyer provides legal knowledge, while an advocate provides support and advice tailored to each individual's needs.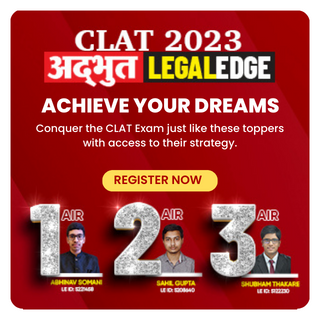 Difference Between Lawyer & Advocate - Definition
Technically, there is a significant difference between the definition of a lawyer and an advocate. Know from below:
Who is a Lawyer?
A lawyer has studied law and can provide legal advice, draft legal documents, and represent clients in court.
Lawyers are qualified to work in various fields, such as criminal law, family law, corporate law, and more.
Generally speaking, lawyers can practice in any court of law and advise clients.
Who is an Advocate?
On the other hand, an advocate is a legal professional specialising in certain law areas.
For example, some advocates specialise in family law, while others specialise in criminal law.
Advocates are qualified to provide legal advice and represent clients in court.
Read More - Best Law PG Schools in India
Difference Between Lawyer & Advocate - Job Roles
The legal profession comprises many different types of professionals, each with its responsibilities. One of the most important distinctions is between lawyers and advocates.
Roles & Responsibilities of A Lawyer
Listed below are the responsibilities of a lawyer:
Advising clients on their legal rights and obligations
Representing clients in court proceedings
Drafting legal documents, such as contracts and wills
Negotiating settlements
Investigating facts and analysing legal issues
Advocating for clients in legal or quasi-legal tribunals
Advising clients on business and regulatory matters
Researching and staying abreast of changes in the law
Educating clients on their legal rights
Keeping clients informed about the status of their cases
Roles & Responsibilities of An Advocate
Here are the major job roles of an advocate:
Researching and gathering necessary court documentation
Represent clients in court hearings and other legal proceedings
Working closely with clients to understand the details of their cases
Drafting pleadings, motions, briefs, and other legal documents
Analyzing and interpreting laws, rulings, and regulations
Negotiating settlements with opposing counsel
Advising clients on legal rights and options
Keeping clients informed of the progress of their cases
Attending client meetings and conferences
Maintaining client confidentiality
Keeping abreast of developments in the law
Don't Miss - Salary Difference Between Average Paid & Top Paid Lawyer
Difference Between Lawyer & Advocate - Skills Required
Here, we'll explore the difference between the skills needed to become a lawyer and an advocate, so you can decide which path is right for you.
Skills Required to Become A Lawyer
Go through the skills everyone must possess to become:
Strong research, analysis and problem-solving skills
Excellent communication, interpersonal and negotiation skills
Ability to manage multiple tasks and prioritise workload
Ability to think strategically, plan and organise effectively
Ability to interpret complex legal documents
Excellent attention to detail and accuracy
Ability to work independently with minimal supervision
Ability to work productively in a team environment
Proficient in legal software and the use of technology
Understanding of the court system and legal procedures
Skills Required to Become An Advocate
To become an advocate, one must possess the following skills:
Excellent communication and interpersonal skills
Critical thinking, analytical and problem-solving skills
Knowledge of legal principles and procedures
Good research skills
Negotiating and persuasive skills
Good writing and drafting skills
Ability to work long hours in high-pressure situations
Ability to handle complex cases
Ability to stay up-to-date on changes in laws and regulations
Know More - How To Prepare For Law Entrance Exams 2023?
Difference Between Lawyer & Advocate - Educational Qualifications
Note down these differences between the educational qualifications of a lawyer and an advocate.
Educational Qualifications Required to Become A Lawyer in India
A Bachelor's degree in Law (LLB) from a recognised university
Enrollment with the state bar council
Practising Law for a certain period of time
Clearing All India Bar Examination (AIBE) conducted by the Bar Council of India (BCI)
Educational Qualifications Required to Become An Advocate
Bachelor's degree in law from a recognised university
Clearance of the All India Bar Examination
Enrollment with the Bar Council of India
Internship with a practising advocate
Difference Between Lawyer & Advocate - Complete Process
How to Become A Lawyer in India?
Knowing how to become a lawyer in India is a lengthy and challenging process.
To become a lawyer, an individual must complete several steps and meet specific educational and experience requirements.
Firstly, a person wanting to become a lawyer must obtain a bachelor's degree in law from a recognized university or law school.
This degree will usually take three to five years to complete.
After completing the degree, the individual must pass the All India Bar Examination (AIBE), which the Bar Council of India conducts.
The next step is to complete an apprenticeship with a practising lawyer or firm.
This apprenticeship can last anywhere from three to five years and will help the individual gain hands-on experience in the field.
The final step is to be admitted to the bar by the Bar Council of India. This involves passing an oral examination and a written examination.
Once admitted to the bar, the individual can begin practising law.
Becoming a lawyer in India is a long and challenging process. However, it is possible with dedication and hard work.
How to Become An Advocate?
Becoming an advocate is a great way to impact the world and help those in need positively.
To become an advocate, specific steps and processes must be followed.
First, you must understand the issue you are advocating for, research relevant laws or policies, and determine the best way to advocate for the cause.
After that, you must build a network of individuals who support the cause and create a plan for bringing the issue to the public.
Finally, you must stay informed about the issue and keep up with current events to ensure effective advocacy.
With dedication, hard work, and a little
Check Now - Scope of Law in India
Difference Between Lawyer & Advocate - Work Schedule
A lawyer and an advocate share the goal of providing legal representation. However, their work schedules vary.
Work Schedule of A Lawyer
A lawyer's daily routine schedule often involves a mix of activities that involve both the professional and personal aspects of their life.
During the workday, they usually spend a few hours consulting with clients, researching legal matters, and preparing court documents. In the evening, they may attend court hearings or spend time in the library researching additional legal matters.
On their days off, they may take time for leisure activities such as reading, exercising, or spending time with family.
In general, lawyers have a busy and demanding schedule that requires much dedication and hard work.
Work Schedule of An Advocate
A successful Advocate must maintain a daily routine to ensure they are effective and productive. A typical day for an Advocate may include the following: -
Waking up early and setting aside time for exercise or meditation. This helps clear the mind and prepare for the day ahead.
Checking emails and responding to client inquiries. This is important in staying on top of cases and ensuring clients receive prompt responses.
Attending court hearings and meetings. This is a crucial part of the job, and Advocates must do their best to be prepared for each appearance.
Researching cases and preparing legal documents. This requires an in-depth knowledge of the law and an understanding of how it applies to the client's case.
Networking with other legal professionals. This helps build relationships with other Lawyers and can lead to referral business.
Making time for family and leisure activities. It is essential to take time away from work to relax and recharge.
An Advocate's disciplined daily routine is essential for a successful legal career. It helps keep them organized and focused on their tasks and lets them stay on top of their cases.
Read More - Why Choose Law As A Career After Graduation?
Difference Between Lawyer & Advocate - Salary Prospects
There is a considerable difference between the salary of a lawyer and an advocate. Know from below.
Salary of A Lawyer in Inda
A lawyer's salary in India highly depends on their experience, location, and practice area.
Generally, a lawyer's salary in India starts from Rs. 5,00,000 per annum and can go up to Rs. 12,00,000 per annum.
Those practising in metropolitan cities such as Mumbai, Chennai, and Bangalore tend to earn more due to higher demand.
Furthermore, lawyers with expertise in specialised areas such as corporate law, tax law, and intellectual property law tend to earn significantly more.
Lawyers in the public sector usually earn less than those in the private sector.
For instance, lawyers working in government organizations and NGOs may earn salaries between Rs. 4,00,000 and Rs. 8,00,000 per annum.
Salary of An Advocate in India
The salary of an advocate in India can vary widely depending on several factors such as experience, qualifications, the type of law they practice, and the region in which they operate.
The average salary for an advocate in India is approximate Rs. 8 to 10 lakhs per annum.
The salary of a senior advocate or partner in a law firm can range from Rs. 12 to 20 lakhs per annum.
Highly experienced advocates with a good reputation can earn even higher salaries.
Check Here - Best Law Colleges in India
Difference Between Lawyer & Advocate - Scope
The scope of becoming a lawyer and advocate is different. Read below to get a brief understanding.
Scope As A Lawyer
The future of a career as a lawyer looks very promising.
With the rise of technology, many legal and regulatory frameworks are being created, and the demand for lawyers is increasing.
The need for lawyers to help navigate and interpret laws and regulations will only rise as the world becomes more interconnected and complex.
Additionally, the need for lawyers to act as mediators and litigators in court cases will also remain in high demand.
Lawyers will also be needed to help businesses and individuals navigate the digital world.
As online commerce and communication become more prevalent, the need for lawyers who can help interpret and apply laws to these new and evolving digital transactions will become increasingly important.
The future of a career as a lawyer looks very bright. With the ever-changing legal and regulatory landscape, the need for lawyers to help interpret and apply laws will only increase.
With the proper training, skills, and experience, you can have a successful and rewarding career as a lawyer.
Scope As An Advocate
The future of a career as an advocate is looking bright.
Advocating for justice, equity, and fairness is a noble endeavour that is increasingly in demand.
With advances in technology, the internet, and the availability of legal resources, more people are turning to advocates for guidance and representation.
Furthermore, the need for advocates is expected to increase with the complexity of legal issues arising in our society.
Advocates are uniquely positioned to provide guidance and direction to individuals and organizations in navigating the legal system.
As an advocate, you can make a lasting impact by helping people and organizations resolve their legal issues.
This career path offers many opportunities to make a difference and shape the future of our legal system. With the right skills and dedication, the future
Difference Between Lawyer & Advocate - Which is the Best?
The decision to pursue a career as a lawyer or advocate is personal and requires a lot of research and soul-searching.
Both offer rewarding and challenging careers that can lead to a lifetime of financial security and personal satisfaction. Ultimately, the best option for you depends on your skills, interests, and long-term career goals.
If you're interested in a career involving a lot of research, analysis, and problem-solving, then becoming a lawyer may be your best option.
Lawyers must be knowledgeable about the law and be able to look at a case from all angles to find solutions.
If you're looking for a career that involves making a difference in the world, then becoming an advocate may be the right choice.
Advocates work to ensure that everyone has access to justice, and they use their voices to speak out against injustice and fight for the rights of marginalised people.
No matter which career path you choose, you'll find that both lawyers and advocates have the potential to make an impact and create meaningful change in the world.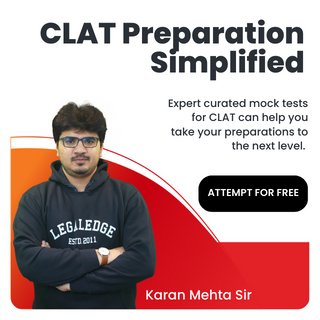 Conclusion
We hope this blog solves all your doubts about the difference between a lawyer and an advocate. Happy Reading!
"Worrying is silly. It's like wandering around with an umbrella, waiting for it to rain."