Despite the fact that there are numerous career options available nowadays, a career in law is unquestionably the most popular.
Students can explore and conquer a variety of career paths in law. As a result, it should come as no surprise that an increasing number of young people are choosing law as their chosen professional path, and for good reason.
Lawyers are held in high regard in our society, and there is still hope that when everything else fails, one may turn to the legal system.
A graduate of any subject can undertake the three-year legal program. You can select field depending on your areas of interest and propensity, as well as the HSC stream you have studied.
Read through the post that will give you a complete insight into Scope of Law in India, salary of a lawyer, and more.
Law Career in India
Law as a career is a rewarding experience both in terms of financial benefits and the sense of fulfillment in helping the citizens of the society.
The first step to starting a career in Law is to pursue an undergraduate program like LLB/BBA LLB after the 12th.
To get admission to these courses, you must first clear an Law Entrance Exams like CLAT (Common Law Admission Tset), AILET (All India Law Entrance Test), LSAT (Law School Admission Test), etc.
Upon completion of the course, one can either start practicing law in court or join a legal firm. Another option is to enroll in a postgraduate program like LLM to advance knowledge and gain requisite career skills.
Specializations in Law
There are various areas of specialization in the law field which you can choose from like :
Download FREE Study Material for Law Entrance Exams by LegalEdge
Civil Law
Criminal Law
Corporate Law
Taxation Law
Labor Law
International Law
Family Law
Constitutional Law
Administration Law
Latent Law

Scope of Law in India: Salary prospects in Law
A law graduate working with Legal Process Outsourcing may make an appealing pay in the bracket of Rs 20,000 and Rs 50,000.
A Lawyer on the other-hand, who intends to begin practising in a court can earn a stipend of Rs 5000 to Rs 40,000, depending on the advocate he is associated with. Overall, it is a lucrative career.
It is highly dependent on the candidate's qualifications, popularity, and success. Another aspect is the Law Colleges you attended.
We are giving detailed salary structure of some most popular kind of lawyers.
| | |
| --- | --- |
| Career in Law | Average Salary |
| Junior Lawyer | 2 - 3 LPA |
| Corporate Lawyer | 7 LPA |
| Litigator | 2.5 LPA |
| Advocate | 3 - 4 LPA |
| Paralegal | 3 - 4 LPA |
| Private Lawyer | 3 - 4 LPA |
Checkout: Short tricks to prepare for Law Entrance exams
Civil Lawyer
In India, a civil lawyer's annual pay ranges from Rs 4 to 5 lacs. The remuneration of a civil lawyer is determined by his or her qualifications and experience.
It is a job that pays well, has a high level of prestige, and is well-known. In the private sector, an experienced civil lawyer gets a higher income than in the public sector.
Criminal Lawyer
In India, a criminal lawyer earns an average of INR 7 lakh a year. Beginners in this sector may expect to earn roughly INR 2 lakh per year, with experienced criminal lawyers earning up to INR 30 lakh per year.
Corporate lawyers assist businesses in adhering to industry-specific norms and regulations. They are in charge of advising their client with the legal aspects of the development and operation of a business.
Read more: Career Options after Law in India :6 Irresistible Career Paths
A corporate lawyer in India earns an average of INR 6.9 lakh a year. You can expect to make INR 1.47 lakh per year as a beginner, including the basic pay and incentives.
This occupation has a high upper limit, with remuneration ranging from INR 20 lakh to INR 20 lakh per year.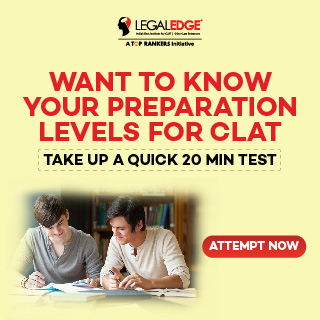 Growth and Opportunity in Law
The legal profession has grown at a breakneck pace during the last few years. A constant increase in earnings and considerable improvement in wages created a plethora of career prospects in a variety of legal roles.
A law graduate has a plethora of options this is why many of you choose Law as a Career. One can work as a business lawyer or as an advocate in a court of law.
A law graduate can become a judge by passing tests administered by the Public Service Commissions. A law graduate with enough experience can work as a Solicitor General, a Public Prosecutor, or provide legal services to government agencies and ministries.
Working as a legal counsel for a variety of organizations is also an option. Other appealing alternatives include teaching in universities, working with NGOs, and working as a reporter for newspapers and television stations.
Checkout: Government Law Colleges in India
Retirement Prospects
After the age of 60, you may generally retire. Although you never retire as a lawyer, you may use all of your expertise and knowledge as an untapped gem once you reach retirement age.
You can always work as a writer, a lawyer, a social worker, or enter politics. As a result, following retirement, you have a few viable possibilities.
Checkout: Step-by-step process to Become a Lawyer