If you are someone who wants to protect the nation or the interests of the people, choosing a career in law might be the best option. The lawyer profession is one of the top-paid professions in the country.
Also, it is a prestigious career that offers great respect and a high salary package. There are many opportunities available for law graduates, including practicing in courts, working with corporate firms, government department ministries, a public prosecutor, becoming a judge, etc.
Are you one of those aspiring to become a lawyer but don't know how to reach your goals? Well, no need to worry!
This post shall take you through detailed information about how to become a lawyer, types of lawyers, the salary of a lawyer, future growth, and opportunities after law.
Steps to Become a Lawyer in India
No specific stream is required to pursue a career in Law, meaning students from any stream can choose Law as a Career.
To become a successful lawyer, you must obtain an undergraduate degree from a recognized university.
There are three steps involved in becoming a lawyer in India, and those are as follows:
Download FREE Study Material for Law Entrance Exams by LegalEdge
Step 1: Earning a law degree
Step 2: Internship
Step 3: Enrollment with Bar Council
Step 1: Earning a Law Degree
The first step to becoming a lawyer in India is completing a Bachelor's degree in law.
Two types of LLB courses are available in India: an integrated 5-year program and a 3-year one. Students can pursue their career in Law in two ways:
Right after class 12
After graduation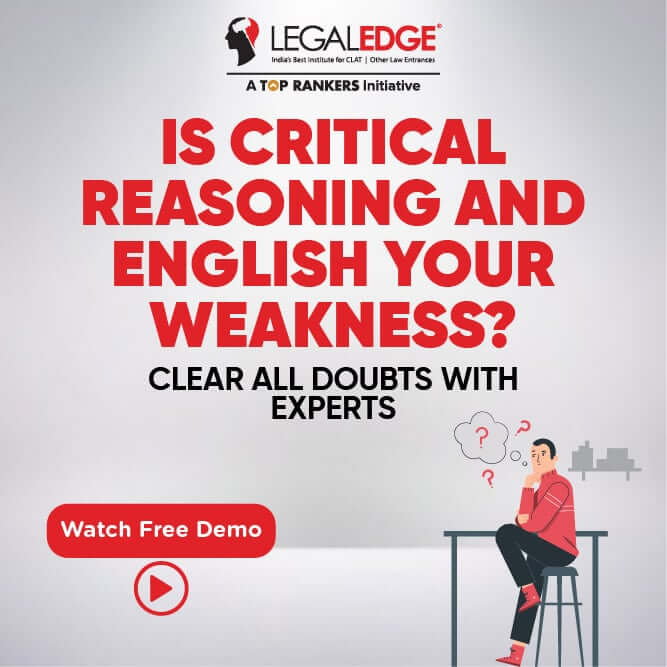 How to Become a Lawyer right after the 12th?
If one has a strong interest in becoming a lawyer, they should enroll themselves in a 5-year integrated program.
The 5-year program teaches basic graduation subjects and the core subjects of Law. Several universities are offering the 5-year LLB degree, and admission to this course is solely based on the performance in the entrance exam conducted by the respective universities.
The most popular entrance exams for the 5-year LLB program in India are CLAT Entrance Exam, All India Law Entrance Test (AILET), and Law School Admission Test (LSAT).
How to Become a Lawyer after Graduation?
Sometimes, students graduate in any other subject but realize later that they want to take up Law as a career. In such cases, one can still pursue a degree in Law through a 3-year LLB course right after graduation.
The only difference between a 3-year LLB and a 5-year LLB program is that in 3-year LLB, students only study core Law subjects, while in a 5-year LLB, they study basic subjects of graduation along with the core subjects of Law.
The following are some of the most Law Career Options after Graduation:
Practice of Law
Judiciary
Armed Forces
Private Sector Jobs
Government Jobs
Step 2: Internship
After completing LLB, students can choose to start practicing, or they can continue with their studies.
They can opt for an LLM course to get in-depth knowledge in your area of interest.
If students want to become a lawyer, they must do internships as per the specific institution's norms after completing the LLB degree.
Read more: Important topics for upcoming law entrance exams
Step 3: Enrollment with Bar Council
A student must enroll as an advocate in any state bar council regulated by the Advocates Act 1961.
The State Bar Councils do not have a uniform process of registration. Hence, students must clear the All India Bar Examination (AIBE) after enrollment in the state bar council.
Only those who will clear the AIBE Exam will receive a certificate of practice.
How to Become a Lawyer: Eligibility Criteria
Aspirants need to think before choosing their career as a lawyer because becoming a powerful lawyer is not an easy task.
Becoming a lawyer is very simple, but continuing as a successful lawyer is challenging. Because as a lawyer, one should require a lot of patience, hard work, and dynamism in their profession.
To become a lawyer, you must have completed class 12 or an equivalent exam from a recognized educational board. Also, your minimum age should be below 20 years to apply for India's upcoming law entrance exams.
Aspirants must have technology Skills, listening and comprehension, patience, business management, written and verbal communication, and logical thinking to become a successful lawyer.
Duties of a Lawyer in India
If you wish to become a lawyer, you must be aware of the following duties.
As a lawyer, you will be attending court hearings with prior preparation, drawing up contracts and legal documents.
They explain the law, give general legal advice, settle disputes, and supervise agreements.
You will be responsible for researching and gathering evidence, analyzing legal documents, and supervising legal assistants.
They are handling cases like a diplomat.
They are backing up with accusations with evidence.
Defending and Prosecuting.
They are heeding Plaintiff's demands and requests.
Read more: Short tricks to crack Law Entrance Exams on the first attempt
How to Become a Lawyer: Job Profiles
After becoming a lawyer, you can work in any of the following capacities:
Private practice
The district attorney or prosecuting attorney
Public defender
Legislative drafter
Law professor
Non-profit, charity attorney
Advocacy and lobbying for a client
Advocacy and lobbying for a charity on behalf of underrepresented groups
The judge in the judicial system
Administrative law judge
Magistrate
Research assistant for a judge
In-house counsel for a corporation
Attorney for a government agency
Download practice papers for Law exams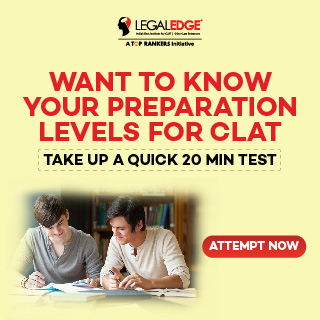 Qualities of a Lawyer in India
A lawyer must have the following attributes to succeed in his carrier.
Communication skills
Ability to make judgments
Analytical skills
Research skills
People skills
Perseverance
Creativity based skills
Read more: Short tricks to study legal reasoning for law entrance exams
Legal Specialities
Lawyers have to practice in many specialties, as mentioned below, to become successful lawyers.
Business
Estate planning
Criminal law
Appeals
Contract law
Worker's compensation
Disability/Social Security
Personal Injury
Family law
Adoption
Landlord/Tenant
Constitutional law
Tax law
Administrative law
Professional discipline
Job Growth and Career Opportunities
According to the Bureau of Labor Statistics (BLS), there are 792,500 practicing lawyers across the country, with estimated job growth of 9% over the next ten years.
Law as a Career is one of the most popular career options among students. A lawyer may decide to build their law firm depending on a person's career goals and use their legal training to launch a political career.
Students can choose their career in any of the following fields after completing the law course.
Litigation: One can start practice from the lower courts or higher courts. Most of the students choose lower courts as their preference.
Judicial Services: If not practiced, you can go to judicial services. To become a civil judge, you must appear for any of the

Upcoming Judiciary Exams

.
Corporate Law: Here, students will be working for a big firm and have to handle all the law issues and litigations associated with the company.
Civil Services: Aspirants need to clear UPSC, state-wise PSC to join civil services. You need to be well versed with all the laws to clear the entrance exams.
Academia: Students can also work on research papers (Ph.D.), academics, and writing books. Around 10-15% take up core academics.
Legal Process Outsourcing: Other countries give work to outsourcing as they charge less amount comparatively.
Entrepreneurship: Many students open their own companies. It depends on self-satisfaction.
Salary of a Lawyer in India
The average salary of a lawyer in India starts from Rs. 20,000-Rs. 30,000 per month. However, this figure can vary widely depending on the attorney's years in practice, their specialty, and the geographic location of the practice.
Check out the table below to know the average salary of a lawyer at different levels.
| | | | |
| --- | --- | --- | --- |
| Job Profile | Starting Salary per Annum | Mid-Level Salary per Annum | Senior Level Salary per Annum |
| Lawyer | Rs. 1,56,000 | Rs. 4,70,000 | Rs. 40,00,000 |
Types of Lawyers in India
There are many job profiles available for lawyers in India. However, one must target the particular type of lawyer based on their interests.
To make it easier, we have provided a list of various types of lawyers. Go through the different types of lawyers and their job responsibilities form below:
Intellectual Property lawyer
The job profile of an Intellectual Property lawyer involves protecting legal rights to inventions, designs, and artwork.
A candidate should possess in scientific, engineering, or technology-related degree to become an intellectual lawyer. Intellectual Property law protects and secures assets like personal property and real estate.
Read more: Top Government Law Colleges in India
Personal Injury Lawyer
The personal injury lawyer is accountable when a person gets injured physically and psychologically due to the misbehaving of another person.
Bankruptcy Lawyer
The job of a bankruptcy lawyer is to help people repay their debts to the bank that are financially weak and not in a position to clear the loans to the banks.
Bankruptcy is generally imposed by the court and then initiated by the debtor.
Family Lawyer
Family Law, also called Matrimonial law, deals with cases related to family matters and domestic relations.
Divorce, Adoption, Protection orders, Child Custody, and Marriage dissolution come under a family lawyer.
Employment Lawyer
Both federal and state government has approved employment laws protecting employees based on discriminatory treatment, unfair labor practices, unsafe work conditions, etc.
Employment law applies when a person enters a job market or is terminated from the firm or company for the first time.
Mergers and Acquisitions Lawyers
Mergers and Acquisitions law denotes when one company purchases another company or merges two companies into a new entity (Merger).
A merger is where two companies join and form single and continue to exist as one. Moreover, acquisitions are divided into two they are private and public.
Read more: Paper Pattern for CLAT entrance exam
Immigration Lawyer
An immigration lawyer has to deal with immigration issues related to visas, passports, and other immigration issues.
This attorney is required when a person wants to settle abroad, and the lawyer acts as a consultancy to solve immigrant issues.
Criminal Lawyer
A criminal lawyer has to deal with criminal cases such as drug trafficking, thefts, extended to murder. The job of a criminal lawyer is to fight against criminals.
Crimes are generally classified into two categories:
Felony: A crime is a felony when the person is charged with a high penalty than one year in jail.
Misdemeanor: A crime is a misdemeanor when the person is charged with a minor penalty than one year in jail.
Digital Media and Internet Lawyer
The job of a digital media and internet lawyer is to deal with the issues related to the website's terms and conditions.
They also deal with piracy issues related to movies and copyright issues.
Medical and Malpractice Lawyer
Medical and malpractice lawyer deals with cases relating to the medical side. This law is applied when a health care practitioner does not show a reasonable, competent degree of skill when providing medical care to a patient, this law applies.
Duration of a Law Course in India
Out of numerous courses, LLB, a three-year undergraduate program, is the most common Law course opted for by many students after completing their class 12.
Students who complete LLB and want to pursue a master's degree in the same field can opt for the CLAT PG Entrance Exam. The duration of the LLM course is two years.
How to Choose the Best Law College in India?
There are 1170 law colleges in India, out of which 807 are private and 363 are government colleges.
These colleges offer specialization in Corporate Law, Human Rights, Civil Law, Banking law, and many more. Most law schools teach the same introductory first-year courses, but from there, law schools vary considerably.
Some law schools have generous scholarships and grant programs that can cover the cost of legal education.
Students must keep the following points in mind while choosing Best Law Colleges in India:
Industry Reputation
Reputation amongst Foreign Law Schools
Peer Reputation
Academic Standards/Quality of Faculty
Recruitment Statistics
Location