Reader's Digest: Are you a fresh legal graduate looking for a career in the Army as an Army lawyer but have no idea about it? No worries, we have assembled all the information in this blog starting from scratch. So, sit back and read how to join the Army as a lawyer. 
Are you a passionate legal professional who desires to serve your country uniquely and rewardingly? If so, you've come to the right place!
we'll explore the ins and outs of serving the Indian Army as a lawyer – an opportunity that combines your legal expertise with the pride of contributing to the nation's defence.
We know you're eager to learn more, so let's dive in and uncover the steps to join the esteemed ranks of the Indian Army's Judge Advocate General (JAG) branch and the common doubts answered for you.
How can I join the Indian Army as a lawyer?

Register with the Bar Council of India, complete your law degree, and apply for the JAG (Judge Advocate General) branch.

What qualifications are required to apply for the JAG branch?

A law degree (LLB) with a minimum of 55% marks, registered with the Bar Council, aged between 21 and 27 years.

Is there a specific entrance exam for the JAG branch?

No, the selection is through the SSB (Services Selection Board) interview and medical examination.

Do I need prior military experience to serve as a lawyer in the Indian Army?

No, you can join as a law office through the JAG entry scheme.
How to Serve the Indian Army as a Lawyer? [Overview]
Who doesn't want their career to be prestigious as well as lucrative in nature? What if we say you can have both by joining the Indian Army as a lawyer? 
Although it is highly competitive with limited openings at the threshold, the Army lawyer is one of the most desirable jobs amongst law Aspirants. Also, this job profile offers a plethora of experience and is handsomely paid in terms of salary. 
The best part is that anyone with a 3 or 5-year LLB degree can Join Army as a lawyer. However, there are certain prerequisites that you must be aware of. Here, we are discussing those details below.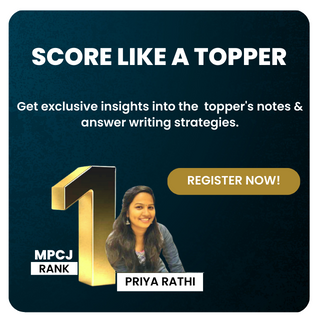 Eligibility Criteria for Becoming an Army Lawyer 
To become a lawyer in the Indian Army, you need to fulfil certain parameters. These parameters include age, nationality, Educational qualification, and marital status.
We have listed the requirements below:
Age
Your age must range between 21-27 years by the time of joining the legal team of the Indian army.
Anyone whose age is less than 21 or more than 27 will get disqualified with no objection entertained. 
Nationality
Indian, Nepali, or anyone who has migrated from Burma, Sri Lanka, Uganda, Tanzania, Zambia, Malawi, Pakistan, or Zaire have permanently settled in India. 
However, the migrants must have a verified certificate of citizenship issued by the Indian Government. 
This Certificate of Eligibility is not a requirement in the case of the Gorkha Tribes of Nepal. 
Qualification
You must have a minimum of 55% aggregate score in your LLB. 
Your Degree should be sourced from the University registered under the Bar Council of India.
Also, you must be eligible to register as a lawyer with the Advocate Bar Council. 
Lastly, from April 2023 onwards, you must need CLAT PG Score to apply to the JAG. 
Marital status 
You should be unmarried, or else you will get disqualified. 
Gender 
Male and female candidates can apply and appear for the Test rounds. 
Physical Attributes & Parameters 
Your eyesight must be 6/6.
The height for males should be about 157.5, and for females, it should be about 152 cm. 
Read More - Who is Civil Judge 
Different Ways to Join the Indian Army as a Lawyer
To become a part of a legal team in the Indian Army, you can adopt the following processes. However, before you make a choice, know the necessary details. 
Through Army Education Corps (AEC): 
The Army Education Corps is dedicated to cultivating an extensive knowledge of the Army and their families in different domains like psychology, language, IT, etc. 
Also, the law being an integral part of the army, you can join the army as a Legal Expert and train soldiers about the legal diaspora. 
Also, ensure extensive knowledge of marital law alongside the Prima facie of the legal field. 
Through the Judge Advocate General (JAG) Branch
You can apply through the JAG to join the Army as a practising lawyer.
The best part is that you can join the JAG after completing your LLB degree, as LLM is not required. 
Through Short Service Commission (SSC)
The Short-term Service Commission has a tenure of 14 years. Here you can practice as an army lawyer. 
This Service can get extended based on your performance.
Even if not, you will get plenty of opportunities to practice as a lawyer in the Government sector. 
Don't Miss - Most Important Essay Questions for Judiciary Exams
Training for Army Lawyers 
For the Indian Army JAG, the training will be conducted in Chennai and Kerala. 
The training period lasts for 49 weeks for the JAG trainees. Upon completion, it will award you the position of lieutenant JAG.
You are not allowed to marry during the training tenure. If you do so, you will be dismissed. 
Madras University will award a postgraduate diploma in defence management and strategic studies to all the trainees who complete the training successfully.  
Check Out - Personal Interview Preparation Tips for Judiciary Exams
Importance of Training and Skills Required to Excel as an Army Lawyer
As an Army lawyer, you must have a certain skill set to fare well as a military lawyer. These include:
Communication skills: You need impressive communication skills, like convincing power, to establish yourself as a lawyer. 
Eyes for details: Accuracy and perfection are required before you present your case in court. So, make sure to keep every clause and argument in the right place and in the right order. 
Time management skills: Discipline and time management are the prime aspects of the Army. Hence, you must be careful with your time and how you use it. 
Research skills: Before presenting any argument, research the drawbacks and their contribution to your case. Or else it might fire back. 
Resilience: Being an army lawyer brings a lot of pressure and responsibilities. You must have the resilience to bear that pressure without impacting your performance.
Roles and Responsibilities of Army Lawyer 
As an Army lawyer, you need to perform certain roles and responsibilities. So what exactly are they? Let's find them here:
You will be responsible for giving legal advice on a day-to-day basis. 
You have to offer legal assistance to military officials on different issues. 
Also, you are responsible for drafting cases and presenting them in the martial court and at Tribunals.
Don't Miss - How to Crack Civil Judge Examination
Career Progression and Opportunities for Army Lawyers 
Army lawyers have a fair chance of growth, both professional and personal. The promotions are the added perks you will get alongside experience as an army lawyer: 
Initially, you will join the Indian Army in the post of lieutenant.
You can later be promoted to captain, colonel, and Major General. 
Even if you have joined through the Short Service Commission, after having 14 years of work tenure, you can practice as a government or private lawyer. Depending on your requirements. 
Benefits of Serving as an Army Lawyer 
JAG has a handsome package salary and additional perks, making this job highly desirable. Here, we list what benefits you can expect as an Indian Army lawyer. 
| | |
| --- | --- |
| Position/Promotion as JAG  | Salary Packages  |
| Lieutenant | 56,000 - 1,70,000 |
| Captain  | 61,000 - 1, 93,000 |
| Major  | 69, 400 - 2, 07, 000 |
| Colonel | 1, 21, 000 - 2, 12, 000 |
| Senior Colonel  | 1,30,000 - 2,15,000 |
| Brigadier  | 1,39,000 - 2,17,000 |
| Major General  | 1,44,000 - 2,18,000 |
Additional Perks of Joining the Indian Army as a Lawyer 
Pension allowance for life.
Transport facility.
Dearness and housing allowance. 
Maintenance allowance for kits. 
Canteen and ration facilities. 
Allowance of Field Area.
2 months leave (annually).
Up to 20 days of CL (Casual leave). 
With pay leave for up to 300 days from the date of the last salary drawn. 
Charge concession in rail and Flight tickets. 
Free Health Assistance. 
Loans at minimal interest rates. 
Challenges of Serving as an Army Lawyer
Alongside perks and benefits, being a JAG brings in a few challenges you must deal with. What are they? Let's find out:
Long Working Hours: Dealing with different kinds of cases, the working hours are not limited to 9-5 cycles. 
Frequent Transfer: The frequent transfer from one city to another is a big challenge for Army officials as it doesn't allow them to settle down at a place for a longer period.
Strict Disciplinary Environment: The Army has a strict disciplinary standard where a slight mistake can lead to suspension. Hence, it becomes very stressful to be meticulous with every case.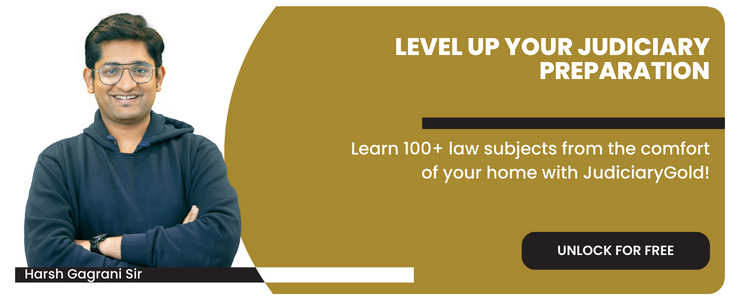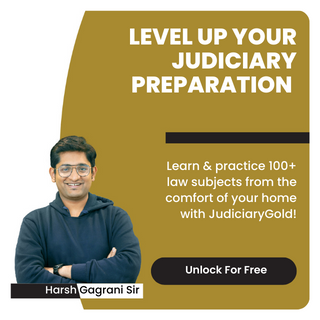 Conclusion 
Becoming an Indian Army lawyer is a prestigious job with a lucrative salary and other additional benefits. You can join the army as a lawyer right after your LLB. Also, you must clear JAG before getting appointed as an army lawyer. However, if you are an aspirant aiming to be a part of the Army as a lawyer, you must give it a shot!!