A person should have a lot of qualities to be a lawyer. We will discuss the 5 basic and important qualities that a good lawyer should have.
If any person is willing to become a lawyer and doesn't have the qualities mentioned below, he or she cannot become a good lawyer.
Generally, everyone does that while choosing their profession; they check the trend, which means they check which profession has a huge demand, so they choose that. But you should never do this at all.
To adopt any profession, the basic thing is that you have to understand the demand of that profession, then you have to check if the demand of that profession is in you by default or not.
If these things match with you, then only you should go for that profession because then only you will get to know whether you are made for that profession or not.
In this article, you will get to know about the lawyer's strengths and weaknesses, the 5 qualities of an advocate that every lawyer should have, etc.
Qualities of a Good Lawyer In India
Are you thinking about How to Become a Lawyer in India? If yes, you get to know 5 qualities that a person should have to be a lawyer.
Out of these 5 qualities, 3 qualities will be based on your skills, and the other 2 will be based on your character.
The 3 Qualities based on Skill are mentioned below.
1. You should have a good common sense
The first and basic quality that a lawyer should have on the basis of their skill is that they should have good common sense.
Download FREE Study Material for Law Entrance Exams by LegalEdge
Law is made on the basis of common sense only. If you get stuck in any problem related to your case, then if your common sense is good, you will use that and solve that case easily.
If you do not know the law and your common sense is good, you can easily solve any problem that comes your way.
A lawyer should have good common sense. If you don't have good common sense, then you are not made for this profession. Because having common sense is the most important basic quality that a lawyer should have in them.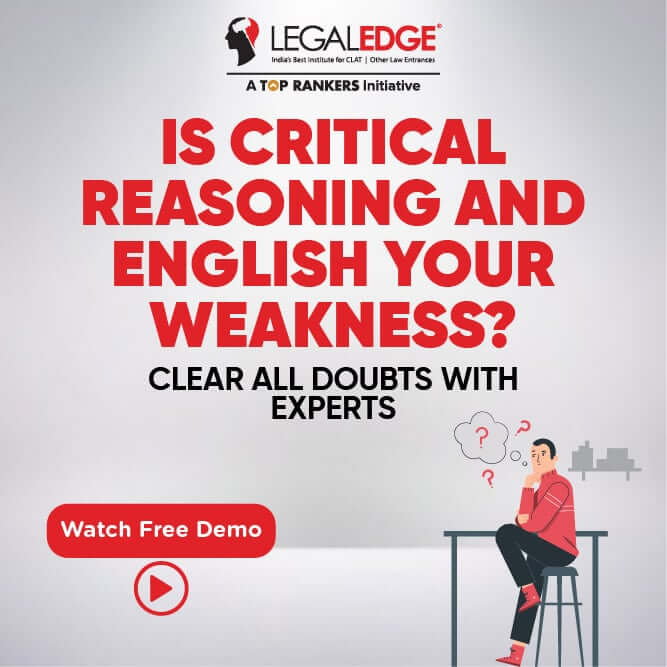 2. You should have Dedication and Determination toward the Law
In this profession, you have to work with full dedication and have to be determined as well.
Whatever task you will be assigned or the responsibility you get from your client needs to be fulfilled with full dedication and determination.
You can't say no to your client or boss. You have to work regardless of the weather, health, or anything because you have chosen this profession.
This profession demands huge dedication and determination towards your work to solve the case.
You don't have to think about the money or anything; you just have to work hard and be determined with full dedication.
Many lawyers didn't succeed at the start of their careers, but they have not stopped working. They have worked with full dedication and determination, and now their dedication and determination have paid off to them in the form of success.
Read more: Short tricks to crack Law Entrance Exams on the first attempt
3. You should be Hard Working
The third and last quality on the basis of a person's skill is that they should be hardworking.
Law as a Profession

demands hard work, good common sense, dedication, and determination.
This profession demands more hard work than any other profession. Because in the morning you have to do physical work and in the evening or night you will have to read your case files. So, in short, you will be working a full day in this profession that why this profession requires a lot of hard work and hard-working people only.
This Profession demands both Physical and Mental exertion constantly.
In this profession, you have to meet your client, visit court, and solve problems if there are any related to your case; then, at night also, you will prepare for your next day. So the lawyer profession is not as easy as it looks.
Read more: Short tricks to study legal reasoning for law entrance exams
The 2 Qualities based on Character are mentioned below.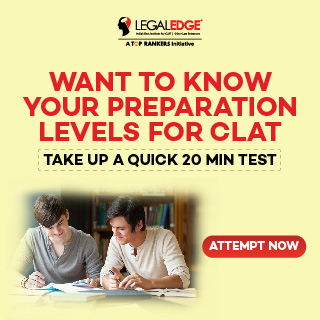 4. Patience
The person who wants to be a lawyer should be patient. Short-tempered persons are not eligible to be lawyers.
The lawyer's duty is to deal with many people on a daily basis, so he or she should be patient and calm.
The lawyer will have to work the entire day and have to prepare for many different cases in one day. So he or she should have to deal with all of them patiently. Because if you deal with the cases angrily, then you can't solve the problem easily, so be patient and then solve the problems.
Being patient is one of the important qualities based on your character because, in this profession, you will often be sitting ideally without any case of work, so in that case, don't lose hope, be strong and patient. And you will get what you deserve.
Read more: Top Government Law Colleges in India
5. Respect
This is an important quality that every professional should have, and especially the lawyer should have that he should respect others, and others should also respect him.
If you want people to respect you, then there is only one way to do that, i.e., you yourself have to give them respect by meeting them politely, behaving with them nicely, and helping them if they need you.
You should respect your staff, clerks, associates, seniors, etc. You should respect everybody who is around you the whole day.
This quality of respecting everyone will help you succeed in your life because respecting someone is the most quality that everyone should have, whether he is older or younger than you. Treat them nicely and respect them.
You should respect and talk softly with your client because they provide you with the bread and butter.
If these 5 qualities are there in you, then you are born to be a lawyer, and you should pursue this profession.
Read more: 10 signs to become a lawyer