Summary:
If you are in the process of deciding if pursuing an LLM is right for you? Reading this article is highly recommended.
Explore various career options after LLM in India.
Pursuing LLM is not mandatory! If you're looking to specialize in a particular field or area of passion after an LLB degree, doing an LLM is a perfect choice.
Several students also pursue LLM if they wish to switch to a different field of interest and change specializations in LLM.
Imagine you are not satisfied with the college you pursued your LLB. Take this opportunity to write CLAT PG and study at NLUs for the best learning experience.
Ensure you put in all the effort and score excellent marks to achieve a seat at NLUs.
LLM is a good option for candidates who want to increase their earning potential and grab better placement opportunities. LLM will also help you build a great career in foreign countries as well.
With all these reasons to join LLM, let's explore career options after LLM in India.
Download FREE Study Material for CLAT PG 2023 by LegalEdge After College
Career Options after LLM in India
Here are the career options available after LLM in India listed below:
1 - Law Professor
If you wish to teach law to students, then holding an LLM degree is mandatory.
Every LLM college requires you to hold an LLM degree to be eligible to apply for the role of a law professor.
Teaching is an esteemed and well-paid profession where LLM graduates are offered to teach UG students at their college. You join as an assistant professor to begin your teaching journey.
2 - Research Assistant
If you wish to do research in a government or private institute, holding an LLM degree is mandatory.
You must qualify for the net exam and opt for a junior research fellowship scholarship for a good legal research career.
3- Legal Positions in PSUs
On clearing the CLAT PG LLM exam, you are eligible to apply for the Public sector undertaking units like ONGC, IOCL, PowerGrid, BHEL, and NTPC.
PSUs have many benefits, like good salaries, job security, allowances, and other perks. You will also be able to work in public sector banks like IBPS.
SEBI, RBU, and IRDAI have their own exam for the recruitment process. You will be hired for positions like legal officer, vigilance officer, legal advisor, etc.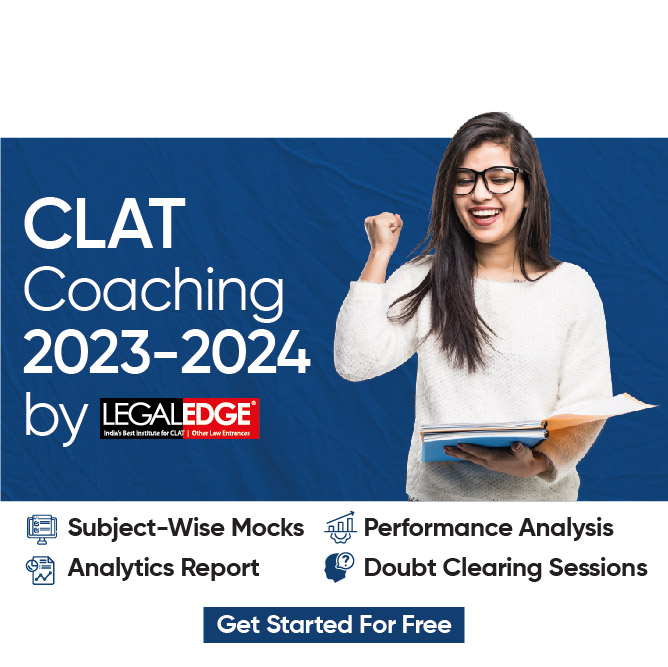 4 - Legal Associate (Law Firm) and Legal Advisor (Corporate Sector)
If you have a particular specialization in any area of interest, you can choose a national or foreign law firm after pursuing your LLM degree. You can also work in any company, educational institution, NGO, start-up, international organization, etc.
Even a law firm offers good career growth with great financial benefits.
Check: PSU Recruitment through CLAT
5 - Work in Global Organizations and NGOs
Suppose you have your expertise and LLM degree in the field of international law, human rights, and environmental law.
You can work with the United Nations bodies and other international NGOs.
6 - Civil/ Judicial Services Aspirants
An LLM degree is not mandatory, but it's still preferred for civil/ judicial service jobs.
8 - Legal Journalist and legal process outsourcing
Legal journalist career opportunities are growing as the years come by.
Opportunities like specialized reporting and content management have a blooming career scope in the coming years. You can outsource specialized services for foreign firms like drafting, consultation, reviewing, advisories, etc.
9 - Legal Services Freelancer
You can start your career using any freelancer platform or your personal website. This is the best career choice for those looking for work freedom.
10. Own a Law firm
You can start your own law firm, where you provide a particular area of services to your clients.
Check: How to choose a specialization in LLM
11. Other career choices
Notary officer, Oath Commissioner, and Legal Doc. Reviewers are other career choices you can opt for.
Benefits of pursuing an LLM degree
Here is a list of questions answered to understand the benefits of pursuing an LLM degree:
Can LLM bring you better placement opportunities?
If you have studied from top NLUs, it's guaranteed you will get placements. However, good scores, knowledge, and attitude play an important role in your selection process.

Will your pay cheques increase after doing LLM?
Yes, there are good chances of getting better pay. If you are a deserving candidate with knowledge and required scores in LLM, you are likely to be better paid with an LLM degree.
Here is another question - Do LLM candidates get preference over a person with only LLB degree?
It is also noted that students with LLM tend to be promoted and considered for good posts, which is a plus point to holding this degree.
Check: How to get a Job in PSUs?
Will LLM help in the career path you have chosen?
Not all specializations require you to take up an LLM degree. There is a specialization wherein work experience will matter and give you exposure to the specializations.
However, if you planning to learn more about IT laws, Human Rights, Cyber Laws, etc. taking an LLM degree will help.
Are NLUs the only best institutions for LLM in India?
If you have completed your LLB college with less exposure in an average college, ensure you write CLAT PG and study at top NLUs.
Studying in NLUs has multiple benefits; you will also have great learning experiences and multiple placement opportunities.
Check: Placements After LLM _ Scope and Salary
Career path where LLM is not mandatory
Specializations like the ones listed below do not require you to pursue an LLM degree.
Litigation
Judicial/ Civil Services
However, for Judicial/ Civil Services, if you choose LLM as a secondary/ backup option, it's a safe choice. But please ensure you study in an institute where attendance and the academic burden are less so that you can simultaneously prepare for both Civil Services and LLM entrance exams.
Studying LLM from NLUs comes with its own benefits of having vast exposure and placements. Nonetheless, other law colleges offer good coaching and opportunities.
It's also noted that students with foreign LLM degrees are preferred and given better opportunities like promotion etc. But even a deserving candidate with LLM from an Indian college can also have these opportunities.
Having work experience before an LLM degree is an advantage for corporate law, not necessarily in other specializations.