The LLM is one of the country's most lucrative and evergreen careers. After having completed an LLB, a law student can either start practicing or pursue a master of law degree. A Master's Degree in Law is a postgraduate degree in the field of law that offers specializations such as International Law, Criminal Law, and Corporate Law, among many others.
Graduates have the luxury of applying for jobs in a wide range of industries related to their field of study.
Following the successful completion of an LLM, vibrant career opportunities exist in both the public and private sectors.
Students pursuing an LLM can work as a lawyer/advocates, legal advisors, law officers, and so on. With so many alternatives, students are usually puzzled about what is best to do after an LLM. Read this article to know more about the best career options after LLM in India.
Summary:
Do you want to know about placements after LLM? Check this article to know all the information regarding placement after LLM.
Here, we have provided all the necessary information regarding scope, jobs, and approx salary after pursuing LLM.
Download FREE Study Material for CLAT PG 2023 by LegalEdge After College
LLM Career Prospects and Job Scope
LLM jobs in India are considerably broader and more diverse. Graduates enjoy the luxury of applying for jobs in numerous sectors that are aligned with their area of specialization. The average salary package for LLM graduates ranges from INR 8 -15 LPA based on the job role and sector of work. LLM graduates can even venture into freelance legal practice apart from corporate tie-ups and take up pro-bono.
Graduates of LLM programs typically find employment in legal institutions, where they may work as civil judges, lawyers, attorneys, property lawyers, criminal lawyers, intellectual property lawyers, and similar positions. In addition, LLM graduates can find employment in various industries, including banking, retail, advertising, and other similar legal businesses. After passing the NET or any other comparable test, students are able to work in the teaching sector as Assistant Professors, Lecturers, Research Fellows, and other similar positions in many private and government institutions. There is also a large amount of opportunity in the research sector.
LLM Jobs Open to Recent Grads
Candidates who are enrolled in LLM programs at one of the leading law universities in India are eligible to receive high starting salaries and excellent job possibilities on the college campus. Aside from this, individuals have the opportunity to acquire jobs in the commercial sector as well as the public sector that are profitable and respected in their fields. After finishing LLM courses, there are a variety of LLM Freshers Jobs available, and the typical income ranges from about INR 3 to 7 LPA, based on a number of different factors. The following is a list of some of the LLM Freshers Jobs opportunities that are accessible to LLM graduates:
Sub Divisional Magistrate - An SDM is a person who is in charge of the many activities and programs that are geared toward growth in a sub-division. The SDM is accountable for collaborating with the many departmental officials who work in other departments. SDM strives to have an open communication line with the general public and the state government.
Munsiff of the District - The judge of the district is known as the munsiff magistrate. He is also the presiding official who supervises all tax inspectors (tehsildars).
Officers of the law - Officers of the Legal Department are accountable for keeping watch on all of their organization's legal dealings. They are responsible for addressing both internal and external legal issues, and they are entrusted with doing all in their power to ensure that their organization remains free of a legal difficulties.
Adviser in banks - A person who offers advice on how, where, and when to invest their money is known as a financial adviser. The guidance they offer might be for developing a sound financial plan or making specific investments to achieve a wider financial goal.
PSUs - If you have completed a master's in law, you may be thinking about a career in the public sector. However, before making the jump, it's important to understand the different types of jobs in the public sector and the required skills. A master's in law will give you the skills required to work in a number of different areas in the public sector, including legal practice, government, and policy. After completing your master's, you may want to consider undertaking a job in the public sector. This will give you the opportunity to learn more about how government works and gain experience working with different types of clients.
Check: How to manage LLM Preparations with College?
Officers Responsible for Legal Defense - A defense attorney is an advocate for the accused and is responsible for preserving their client's interests, regardless of whether or not the case involves criminal or civil proceedings. When people or businesses are hauled before a court as the defendant in a case, there is a possibility that the court may render a ruling that is adverse to them.
Officers of the executive branch
After completing a master's degree in law, you can become an executive branch officer. This means you will have the authority to make decisions affecting the country's policies and economy. You will also be able to work on legal cases that impact the country. The best way to become an executive branch officer is to study law. Many LLM programs offer you the opportunity to learn about the law and how it affects government policy.
The Criminal Defense Attorney
An attorney specializing in criminal defense is responsible for putting together a strong defense and developing a plan that will help their clients prevail in court. In his role as advocate and drafter for the accused, he is responsible for preparing, filing, and arguing the case on their behalf. A lawyer's responsibilities may include negotiating a plea deal with the prosecutor or other members of the prosecution team.
Attorneys for Corporations
Lawyers who work for corporations typically specialize in the area of commercial law. They are responsible for ensuring that all transactions carried out by a firm are in accordance with the corporate rules and regulations in effect. They might be employed in a law firm or serve on the legal staff of a company. Among the responsibilities associated with this role are the preparation of documentation, the evaluation of partnerships, and the negotiation of negotiations.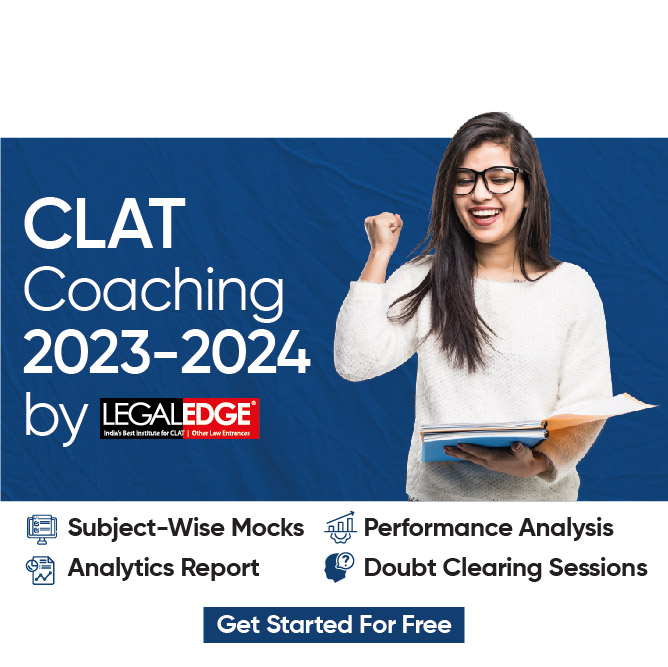 LLM Govt Jobs
After successfully completing the LLM courses, candidates have access to a wide variety of high-paying work options within the public sector. Students enrolled in law degree programs perceive government work as the greatest and most desirable option. Students have the potential to get a wide variety of high-profile and well-respected career options in the public sector, such as civil judges, advocates, and many other positions. They can advance their careers by applying for one of the many LLM jobs the national and state governments offer.
The majority of law students plan on working for the government when they graduate from their LLM programs rather than working in the private sector. LLM government jobs not only offer a high salary but also provide a number of other advantages, such as health insurance and media claims, housing benefits, social security, full insurance after retirement, job security, and many other perks. These advantages are in addition to the high salary that is offered.
Check: Should I do LLM with Specialization?

Opportunities for Leading Jobs Following an LLM?
After receiving an LLM, one can access a number of highly desirable job prospects that were previously unavailable to them. LLM graduates have the opportunity to pursue careers in the following fields:
Judge: In any nation's legal system, the post of the judge is universally acknowledged as being among the most prestigious jobs available. To work as a judge, it is necessary to have a comprehensive understanding of the local judicial process.
Legal Advisor: Contract summarization, legal research, drafting, and administration of contracts are all areas in which court partners or associates provide assistance. If legal counsel is well-versed in the topic, they will succeed in their work.
Advocate: An advocate is a highly sought-after professional not just in India but also in other countries. It is necessary for him to have a solid understanding of the legal framework of the nation so that he may carry out his tasks.
Lawyer: A lawyer's goal is to aid in the negotiated settlement of individual disputes, claims, guardianships, and divorce settlements. This type of advocacy is referred to as "civil advocacy."
Advocates for Taxpayers are attorneys who focus their practice on all aspects of federal, state, and local taxes, including but not limited to income tax, sales tax, and excise duty.
Corporate lawyers: They are responsible for the legal work of corporations, which includes creating and maintaining relationships with firms and entering into various contracts with the government.
Lawyers specializing in international law are responsible for advising clients on a wide range of matters and negotiating international relations and customs between countries.
Check: What are the entrance examinations for pursuing LLM?
Best LLM Graduates
The administration of justice and the establishment of appropriate jurisdiction are essential components of every democratic government. Every industry should be governed by a set of guiding principles that recognize certain rights while restricting others. When one considers the legal systems of other democratic countries, one may have a better understanding of the significance of the legal system. Most of the time, the efforts of LLM graduates to ensure the correct upkeep of the legal system in a variety of fields go unacknowledged or appreciated. Some well-known LLM graduates who have carried the burden of the legal system include the following:
Ram Jethmalani
Earl Warren
Salve Harish (Salve)
Ajay Bahl
Zia Mody