Several PG law entrance examinations are conducted nationwide at national, state, and college levels.
Note that these entrance examinations can be written only if you satisfy certain eligibility criteria. However, there are colleges offering admission based on merit as well. So if you are not interested in writing an entrance test, you must take a look at the college offering LLM based on merit.
The most common eligibility criteria for admission to LLM is to have an LLB degree.
The LLM has a course duration of 2 years, giving you an in-depth comprehension of a certain subject of law by conducting significant research in the areas like International Law, Corporate Law, Business Law, Criminal Law, etc.
Let's understand what are the different entrance exams for LLM in India?
What are the entrance examinations for pursuing LLM?
There are several LLM entrance examinations conducted. However, let's check the top 10 LLM entrance exam names and their eligibility requirements for each of these exams.
1 - CLAT PG Examination
CLAT PG is conducted for candidates who wish to pursue an LLM program at top NLUs in the country.
Eligibility requirements are as follows:
You must have an undergraduate law degree or an equivalent examination with 50% marks if you belong to the General/OBC/PWD/NRI/PIO/OCI categories and 45% marks in case you belong to SC/ST categories.
Candidates appearing for their qualifying examination in April/May 2023 are also eligible to apply.
There is no upper age limit for appearing for the CLAT 2023.
Download FREE Study Material for CLAT PG 2023 by LegalEdge After College
2 - AILET PG Examination
AILET PG exam is conducted for students who wish to pursue LLM at National Law University.
Eligibility requirements:
To be eligible to appear for admission to One year- LL.M. Programme, a candidate should have passed the LL.B or an equivalent degree from a recognized University with a minimum of 50% marks in aggregate (45% in case of SC/ST/Persons with Disability category).
3 - CUET LLM Examination
If you want to pursue your LLM course in central universities across the country, be sure to take the CUET LLM examination 2022 that will be conducted on September 6th.
Eligibility Requirements:
Candidates having three years or five years LL.B. degree from a recognized Indian or foreign university with a minimum of 50% marks or equivalent grade in aggregate (Relaxation of 5% to the SC/ST/PWD/OBC/Non-Creamy Layer candidates)
4 - SLS AIAT
This entrance test is conducted for admission to both 3 year LLB program and a 1-year LLM program offered at Symbiosis Law School All India.
Eligibility requirements:
You must have a three or five-year LL.B. Degree from any Indian or Foreign University recognized by the UGC with at least 50% marks or equivalent grade [45% for SC/ST Candidates].
Candidates who have appeared for the final year LL.B. examination may also apply.
There are several colleges offering LLM admission without entrance exam.
Check: Upcoming Law PG Exams in India
5 - AIBE
The examination is conducted to assess the capacity of the candidate to practice the profession of law in India.
AIBE Eligibility requirements:
You must hold Indian citizenship as your country of origin.
There is no upper age restriction that is required in order to take the AIBE test.
You must possess a Bachelor of Laws (LLB) degree to meet the educational requirement (either 3 years or 5 years).
In order to fulfill the requirements for qualifying for AIBE 2022, you must be a registered advocate professional with any state's bar council. This requirement must be met in order to qualify.
If you are interested in taking the

AIBE Exam 2022 test must provide documentation before they may register for the exam. Candidates are entitled to apply for the position if they have enrolled as advocates per Section 24 of the Advocates Act 1961.
6 - State-level entrance examinations
Almost all the states have state-level entrance exams conducted for students who want to pursue LLB and LLM programs. A list of a few state-level entrance exams is as follows:
MH CET Law Exam
RULET
LAWCET
PGLCET
Kerala Law Entrance Exam
LFAT
MH CET
BHU PET Law
BHU UET Law
PU LLM Law
Common eligibility requirements:
The common eligibility criteria are to have a bachelor's degree in law, and the mark to be scored in bachelor's might change for each state respectively.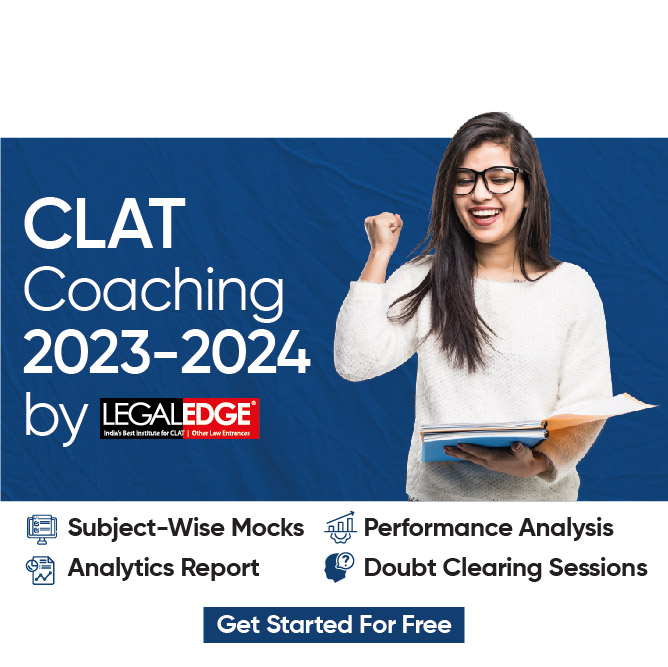 7 - TISS
Tata Institute of Social Sciences conducts the TISS exam for several programs, including the LLM program.
Eligibility requirements:
To order to take the TISS exam, you must have valid scores in the LLB program with qualifying marks.
8 - LSAT
The exam is conducted to offer a one-year LL.M. program, and students will be selected based on their performance in LSAT India. The eligibility requirement is to have valid scores in your LLB exams.
9 - DU LLM
Delhi university conducts the DU LLM exam to offer admission to the LLM program. Several candidates apply for this exam every year.
There is no age limit required.
You hold a three-year or five-year LLB integrated program. If you are in the final year of your UG degree, you are also eligible to apply for the examination.
For EWS category students, you must pass the LLB degree with at least 50% marks.
For SC/ ST category students, then you should have scored at least 45% marks in the last qualifying degree.

10 - PU LLM
The exam is conducted by the Punjab university to offer an LLM program to desiring and eligible aspirants. You must have cleared a 3-year LLB or 5 years integrated BA LLB or B.Com LLB with a minimum of 55% marks (50% for SC/ST/BC/PwD candidates) from this university or equivalent to be eligible to apply.
College-level LLM Entrance Examination
Some of the university-level entrance examinations are listed below:
UPES
D.G.B. Dayanand Law College LLM Entrance Exam
Dayanand College of Law LLM Entrance Exam
Devi Ahilya Vishwavidyalaya LLM Entrance Exam
Chaudhary Charan Singh University LLM Entrance Exam
Acharya Nagarjuna University LLM Entrance Exam
Aligarh Muslim University LLM Entrance Exam
Allahabad University LLM Entrance Exam
HNLU Entrance Test
The Tamil Nadu Dr. Ambedkar Law University LLM Entrance Exam
The University of Burdwan LLM Entrance Exam
The W.B. National University of Juridical Sciences (NUJS) LLM Entrance Exam
University of Mumbai (Bombay) - Department of Law LLM Entrance
There are a lot more college-level entrance exams and law colleges offering LLM based on merit as well.