Deciding the best career path in your early teens can be challenging.
After completing 10th grade, it can be confusing as to which path you must choose, as there are way too many professional choices you can have these days.
To our surprise, students these days explore career options beyond engineering and science, and if you aspire to pursue Law, this post shall provide in-depth information on which stream to choose after the 10th.
There are a couple of Law entrance examinations you can choose to clear. However, the most pristine examination amongst them is CLAT. This post will also provide detailed information on which stream is the best for taking up CLAT. Start your preparations early if you're aiming for the stars and want to study in NLUs.
This post shall also provide detailed information on which stream suits to choose for taking up CLAT.
Which is the Best Stream After the 10th to Pursue Law?
As per expert advice and suggestions, choosing the Humanities or Arts stream helps you understand law-related subjects better and will be an essential foundation for your law course.
In Humanities, you will learn subjects like Economics, Psychology, Geography, Sociology, Philosophy, Human Rights and Gender Studies.
These subjects are the stepping stones for further courses chosen after the 12th.
Check: CLAT Participating Colleges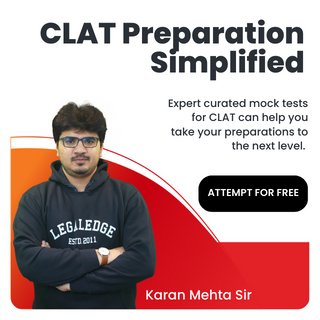 Which Stream is Best for CLAT 2024?
As said above, CLAT is one of the highly competitive entrance examinations for law courses. You can get admission into top law universities across India by appearing for CLAT.
In the CLAT exam, you have five sections, out of which one is legal aptitude. You need to know legal issues and topics to crack this section with a high score.
Thus, choosing Humanities or Arts after the 10th standard can help crack the section with a high score. In Humanities or Arts, you shall study subjects like geography, history, and valuable political science for the CLAT examination.
Read: PSU Recruitment through CLAT 2024
You might be wondering what goes wrong if chosen other streams. The following section lists other streams after the 12th and how they affect preparation for CLAT.
How does Choosing Other Streams Affect CLAT Preparation?
Choosing a law-related stream has few advantages when you appear for CLAT; however, you can select any stream and appear for CLAT. Know other streams after the 10th and how they affect CLAT Preparation.
Commerce
Around 30-40% of CLAT aspirants are from a commerce background every year.
It would be best if you put in extra effort to understand the concepts in law subject.
As per

CLAT Pattern

, around 28-32 questions are from the legal aptitude subject.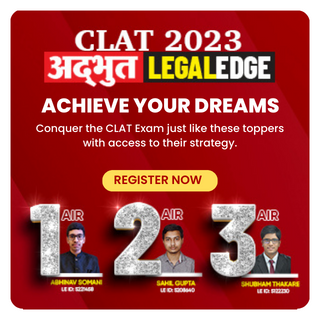 Science
There are fewer aspirants from science backgrounds taking up CLAT.
Around 20% of aspirants appear for CLAT every year.
It might be tough to understand the subjects initially, but you can crack the exam with a high score with proper preparation.
Many toppers have cleared the entrance examination by

scoring 150 in CLAT Exam

.
The humanities stream has many more advantages over other streams as explained above. Thus, choose your stream wisely!
Check: Law as a Career