Summary: We all know that Graphic designers play a huge role in designing an appealing web page. But what does a graphic designer do apart from this? The article walks you through the job description of a Graphic designer.
Graphic designers create visual concepts using various media to communicate ideas that inspire, inform, and captivate consumers.
They develop the overall layout and production design for various applications such as logos, websites, brochures, magazines, advertisements, and corporate reports.
So, what does a graphic designer do? Let's further understand the roles and responsibilities of a Graphic Designer.
What Does a Graphic Designer Do?
The graphic designer often works closely with other creative professionals, such as copywriters, photographers, and web developers, to create cohesive product packages.
A graphic designer's job duties include creating
Logos
Typography
Layouts
Illustrations
Photography
to designing websites, apps, user interfaces, and other digital products.
Check: Is Fashion Designing a Good Career in India 2023
Roles and Responsibilities
Let's understand the roles and responsibilities of a Graphic Designer.
Understand Client Requirements
Graphic designers must understand the needs of their clients, create visuals that meet their expectations, and professionally present them. This requires a combination of creative, technical, and communication skills.
Check: What are Graphic Design Courses?
Developing font styles and layouts
The primary responsibility of a graphic designer is to create visuals that effectively communicate a message. This involves creating graphics and illustrations, selecting colours and font styles, and composing layouts. They must also ensure the visuals are visually appealing and effectively convey the message.
Networking and meeting deadlines
Graphic designers must also be able to work within tight deadlines and manage projects efficiently. This requires the ability to prioritise tasks and manage time effectively. Graphic designers must also be able to collaborate with other designers, marketers, and clients to ensure the project is completed successfully.
In addition to creating visuals, graphic designers are often responsible for managing projects. This involves organising materials, communicating with clients and other creatives, and coordinating timelines. This requires strong organisational and people management skills.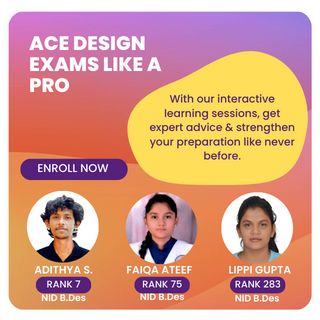 Design tools
Graphic designers must have excellent technical skills. They must be proficient in design software such as Adobe Photoshop, Illustrator, and InDesign. They must also be familiar with web design principles and can create graphics for web pages.
Graphic designers must have a solid grasp of design principles and techniques, such as colour theory, typography, composition, and digital imaging. They must also be well-versed in the latest software and technology, including Adobe Creative Suite, HTML, CSS, and JavaScript.
Check: How to become a graphic designer
Collaboration with clients
Graphic designers must also have excellent communication skills. They must articulate their ideas clearly and effectively to clients and peers. They must be able to explain the creative process and provide feedback on the visuals they create.
Graphic designers must also have a keen eye for detail. They must be able to spot spelling and grammar mistakes, as well as other errors, and correct them quickly and accurately. They must also identify when visuals don't effectively communicate the message and suggest changes to improve the visuals.
Check: Career in Fashion Designing
Develop new design ideas
Graphic designers must also be able to stay up-to-date on design trends and technologies. They must be knowledgeable about emerging technologies, design techniques, and industry best practices. They must also be aware of new software and hardware that can help them create better visuals.
Types of Graphic Designers
Let's check the types of Graphic Designers:
Branding and identity designers
These designers focus on developing distinctive visual identities for businesses, groups, and goods. They might create packaging, logos, and other visual components that support the creation of a brand's identity.
UX Designers
Designers of the user experience (UX) for digital products like websites and mobile apps are known as UX designers. They work to design user-friendly interfaces that encourage interaction with these items.
Check: What does Fashion Designer do?
Web designers
These designers focus on producing attractive and useful websites. They might work on a website's layout, typography, and other design components to make it user-friendly and aesthetically pleasing.
Illustrators
Illustrators produce visual designs for various media, such as publications, advertisements, and novels. They could be experts in a specific illustration genre, such as children's book illustrations or medical illustrations.
Check: How to learn Fashion Designing at Home 2023
Environmental Graphic Designers
Environmental graphic designers produce visual layouts for real-world locations like retail establishments, museums, and public areas. They could work on tasks including exhibit design, wayfinding systems, and signage.
Print Designers
Print designers create artwork for items like business cards, brochures, and packaging that will be printed. They could collaborate with printers and other vendors to ensure the finished product appears and performs as intended.
Check: Who is the best Fashion Designer in India?
Motion Graphic Designers
Animation, video, and other moving graphics are the areas of expertise for motion graphic designers. They might work on explainer videos, animated commercials, and movie and television title sequences.
Conclusion
Graphic Designers are a valuable resource in the modern world. Their skills allow businesses to create visually appealing and effective marketing materials, advertisements, and logos and provide solutions to any design problems. With the ever-growing demand for creative solutions, Graphic Designers are sure to be an integral part of any organization. They are creative thinkers, problem solvers, and trendsetters who will continue to be in high demand for years.