Summary: Do you have a flair for fashion? If yes, then why not learn fashion designing at home? Here is how to learn fashion designing at home 2023.
Fashion designing is a form of art that requires creativity, passion and dedication.
There are various small-scale and large-scale opportunities in the field of fashion designing.
You should be aware that studies for fashion design may also be completed by anyone at home, unlike other courses that call for you to attend college and earn a degree in order to pursue a job.
While many fashion design courses are available in universities, colleges, and other institutes, there are also ways to learn fashion design at home.
This article guides you through how to learn fashion designing at home 2023.
How to learn Fashion Designing at Home 2023
Fashion design is a form of creative expression and an opportunity to show the world what you can do.
And what could be better than learning fashion design at home?
Benefits of learning Fashion Designing at Home 2023
Here are 5 advantages of learning fashion design at Home:
Cost-Effective: Learning fashion designing at home is a cost-effective option since you don't have to pay for tuition, transportation, or other costs associated with attending a traditional fashion school.
Flexibility: Learning fashion designing at home can be done on your own schedule. You can take classes when you have the time and complete lessons at your own pace.
Access to Resources: With online learning, you can access various fashion design resources to help you become a better designer.
Networking: Learning fashion design at home can help you build relationships with other designers pursuing their fashion dreams.
Variety of Courses: Online learning offers a variety of courses to choose from, including courses in fashion illustration, sewing, pattern-making, and more.
Check: Is Fashion Designing a good career
How to learn Fashion Designing at Home 2023
Here are steps involved in how to learn Fashion Designing at home 2023 are as follows:
1. Look for free online fashion design courses
If you want to learn more about fashion design, various free online courses are available.
From fabrics and textiles to design trends and branding, these courses can give you the knowledge you need to build a successful career in fashion.
If possible, try to find a mentor who can guide you. Plenty of online courses are available if you don't have access to a fashion design course in a college.
Look for one that suits your needs and learning style. Choose a reputable program and ensure the course covers all the basics of fashion design.
Check: Career in Fashion Designing
Many of these courses are offered via the popular learning platforms, such as
Courses cover various topics, including colour theory, pattern drafting, illustration, and garment construction.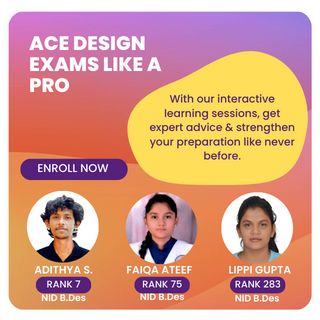 2. Develop your drawing/ sketching skills
The next step is to start learning the basics. This includes understanding the different types of fabrics, colours, and textures.
Learn about the different types of fashion design, such as contemporary, traditional, and haute couture. You should also learn the basics of sewing and pattern-making.
Once you have the basics down, it's time to start creating your own designs.
Check: Career in Fashion Designing
3. Free online materials
There are many fashion design blogs, websites, and forums where you can find helpful advice and tips from experienced designers. These online communities are a great way to stay up to date on the latest trends and techniques in the fashion industry.
In addition to online courses, numerous video tutorials provide step-by-step instructions for creating fashion designs.
These tutorials are available on YouTube and other video platforms and can be a great way to learn the basics of fashion design.
4. Create a portfolio to showcase your work
Develop a portfolio of your work and start networking with people in the fashion industry.
Check: How to Create an Effective Fashion Portfolio as a NIFT Student
5. Start Networking with people in Fashion Industry
Connect with fashion bloggers and other professionals who can help you get your work out there or help you with personal branding.
It is impossible to learn everything about anything, and asking for assistance is not shameful.
Only if people know your outstanding abilities will you be able to break into the fashion world. Consider joining organisations, communities, sites, etc., on the social network if you are passionate about fashion creation.
This will put you in touch with well-known people and inspire you to further develop your fashion designing skills.
Check: NIFT Fashion Designing Courses 2023
6. Start building your own brand
Research the latest fashion trends and learn how to interpret them in your own designs. Know what you are good at and build your brand.
Check: How to Prepare for the NIFT Situation Test 2023
Conclusion
Finally, don't forget to stay updated with the latest trends and industry news.
Learning fashion designing at home is not a quick process, but with dedication and hard work, you can make your dreams of becoming a fashion designer come true.
Check: NIFT Drawing Questions