Summary: If you have a degree in fashion design and are currently seeking employment, wouldn't you want to know your precise job role? This article answers the question - What does Fashion Designer do?
It's commonly known that Fashion designers are creative professionals who design clothing and accessories.
But what are the steps they follow in their regular job routine? What is expected of them?
This article will explore what fashion designers do, from researching trends and sketching designs to working with manufacturers and overseeing production.
It will also discuss the qualifications necessary to become a fashion designer and the various available career paths.
What does Fashion Designer do?
A Fashion Designer is a professional who works in the fashion industry to design new clothing and accessories.
What does a fashion designer do on a daily basis?
Here are the responsibilities of a fashion designer:
Explore current fashion trends
Examining current fashion trends and estimating what the public will find appealing.
Design skill set
Developing sketches for new items with the design team and using research data.
Check: Is Fashion Designing a good career
Product design
Sketching out fresh product ideas with a design team and modifying existing designs to meet customer needs.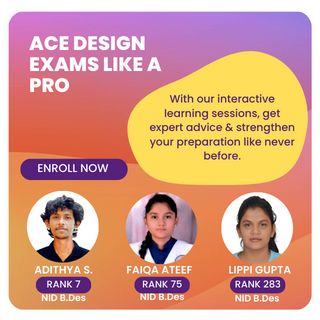 Sourcing Materials
Source fabrics and materials, create patterns, select colours and trims and produce clothes patterns on a large scale.
Explore all types of textures and design patterns
Fabrics, colours, patterns, and textures are tested and chosen for each design.
Check: Career in Fashion Designing
Hands of tasks
Controlling the creation of designs, including fittings, pricing, and marketing management.
Networking
Preserving connections with suppliers, buyers, and models.
Communication and Collaboration
Technical design information for client samples communication.
Collaborating with team members to create clothing for future seasons and presenting collections to buyers and clients.
Check: Career in Fashion Designing
Technical tools
Making tech kits with specified requirements
Creating CAD drawings to show stakeholders
Controlling the production of prototype samples
Check: How to Create an Effective Fashion Portfolio as a NIFT Student
Working with team
Creating mood boards with the design team and discussing product lists and cost sheets.
This answers what activities does a fashion designer do?
What do designers design?
Common things designers design under the costume section are as follows:
Formal Dresses
Bridal gowns
Suits
Casual wear
Swimsuits
Intimate apparel
Shoes
Handbags
Jewellery
Sunglasses etc.
Designers also design various products, including websites, logos, graphics, software, advertisements, packaging, and displays. They may also design user interfaces, user experiences, and physical products.
Check: NIFT Fashion Designing Courses 2023
"Fashion is the armour to survive the reality of everyday life" ~ Bill Cunningham
What are the requirements to be a Fashion designer?
Here are a few requirements to be a fashion designer:
College bachelor's or Masters's degree in fashion design or a comparable field, or a bachelor's degree in creative arts.
5+ years of design expertise.
Proficient in both Adobe Illustrator and Microsoft Excel. (if applicable)
Travel availability for product development and research.
Capability to draw by hand.
Great conceptual and design abilities.
Great colour and style sense.
Excellent verbal and written communication skills.
Work under pressure to meet several deadlines.
Check: How to Prepare for the NIFT Situation Test 2023
Conclusion
Fashion designers must be creative, detail-oriented, organised, and understand the fashion industry well.
They must also have excellent communication skills and be able to work with various people to be successful.
Hope the article answers what does a fashion designer do at work?
Check: NIFT Drawing Questions