To keep you abreast with the information regarding the examination of NIFT, you must know that the NIFT entrance examination comprises three parts of examination: CAT, GAT, and Situation Test.
All these 3 examinations have their separate weightage however, each of them is equally important and calls for meticulous attention and work during the preparation of the Test so that you can achieve the best and secure a seat. However, this test is a battle to be fought by bachelor in Design Students only.
So if you are the one falling in this category, you undoubtedly need to know the tips and tricks regarding how to prepare for NIFT Situation Test so that you can bag nothing but Victory and Sterling Score in your Examination.
NIFT Situation test is a 2 hours long examination where you will be expected to create a model with the given tools and resources within a limited time & in addition to that, you also have to prepare a written report regarding the models you have prepared to elaborate your creativity with theory and this will be evaluated by the Examiners later, and you will be awarded the score accordingly.
The total weightage this situation test holds is 20% of the 100/120 Marks. Now let's walk you through what category the jury is going to test it as well as judge you and award you with the score.
Categories to evaluate Students during NIFT Situation Test
To the Candidates, the NIFT Situation Test might come across as the examination for evaluating the creativity and imagination of the students however it calls for a lot more traits and innovation than what one is thinking.
Let's understand what those other aspects based on Which you will be evaluated are:
The first is how well a student can develop their concept in response to the question given to them and if they have adopted a creative approach to answering those questions or not.
Combination of Quality, Imagination, Creativity, and Innovation Students have put into creating a product out of the concept questions.
How efficient and beautiful is the 3D product outcome prepared with the papers.
If the final product can stand out in the crowd and has a notable amount of Innovation in it.
How the raw materials are handled, if they are explored in terms of options and models that could be created out of them, and if the final Product's the justified outcome of the raw materials provided.
The analysis will be done on how students could incorporate different materials and textures and raw production for producing an end product that could Wow the Jury.
Critical analysis of the situation, that if the candidate has made the right and full use of the materials provided to them
Students must possess the quality to create outstanding products in the limited amount of resources allocated to them.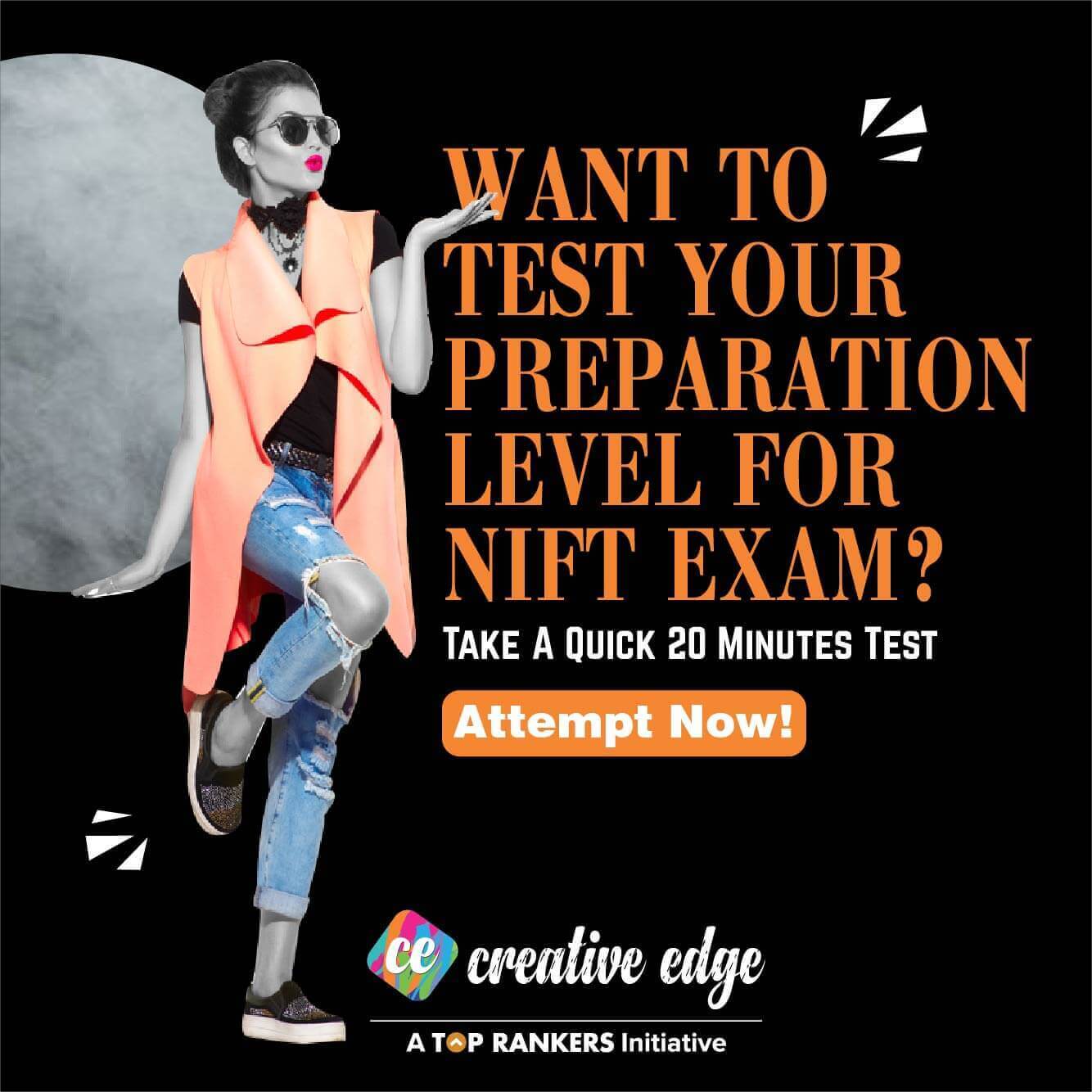 Also, one should have a great command of time management skills in addition to management and material handling skills.
Given that students will be evaluated on how they managed all these three factors in the limited time and how well they performed under the situation of pressure and competitiveness.
Read more: Important topics for the NIFT exam
What should you complete in your Preparation for NIFT Situation Test?
Given that you cannot treat NIFT Situation Test as a simple test consisting of Arts and crafts where you will be asked to create 3D models. It emphasizes the fact that you have to tightly pack your bag and gear up for this challenge strategically.
And here we are to lend our hand in your preparations so that you don't lag. So prepare the checklists and look for the following things:
Read more: Short tricks to prepare for the NIFT General Aptitude Test (GAT)
How about preparing a toolkit? Of Course, you are going to need one having essential tools like a foot ruler, paper knife, geometry box, fevicol, pins, markers (black and colored), etc.
A few additional materials on the list to practice your models include thermocouples (both thin & thick), Wooden Cardboard, hand-made papers, Chart papers, glazing papers, aluminum wire (foldable), cellophane, cotton, Sequence sheet, beads, and pearls, plastic craft kits (Colourful stones and Designer laces), Gift Wrappers, etc.
Practice hard to finish your task before 2 hours as this will be an efficient and speed testing exam too.
Take Online lessons, reach for experienced mentors, and practice as well as experiment with ideas to enhance your Creativity, Imagination, and Innovative approach so that you can create an outstanding product to put on the show.
Read more: CAT Questions with Solutions for NIFT exam
Always adopt an experimental attitude with the resources you have because it has immense possibilities to enhance your creativity.
With these tips, hopefully, you will be able to fare well in your NIFT Situation Test and secure a seat in the Bachelors in Designing Course.
Read more: Important Maths Questions for the NIFT exam