GAT or General Ability test for NIFT, which follows the mighty NIFT CAT (Creatives Ability Test), is an examination conducted by the NIFT itself, which is generally organized in the last week of February (and is set to organize at a similar timeline in 2024 also).
The GAT examination of NIFT is crucial for qualifying because if you fail here, you won't be able to proceed with the admission process and will lose your chance of finding a seat in NIFT.
It is always essential to remain aware of the syllabus, exam pattern, and other aspects of imagination so that you don't miss out on anything while preparing for your big day.
NIFT GAT follows in the footsteps of traditional examinations, where it calls for a strategic approach to improving examination preparation. To help you out, here we will be attaching all the details which you must refer to before diving in.
What is NIFT GAT?
The General ability test or NIFT GAT is a set of questions is designed set of questions Encapsulating Questions from various sources which test the understanding and abilities to recall, proficiency of the language, The awareness of trends in the Fashion industry, Including the local and Global news of Social, Political and Economic Importance.
The examination is conducted offline and lasts 2 hours for the Undergraduate program and 3 hours for all the PG level Programmes.
Let's quickly go through the syllabus of the NIFT GAT, which you are expected to cover before writing off your examination.
NIFT GAT preparation: Topics to Cover
For the General Ability Test for NIFT, a set of sections defined clearly with the set of questions which falling in each Category having scores and numbers which are the deciding factors of whether or not you are going to clear the examination come under the umbrella of topics which we think are important for you to be aware of and here are the details for you.
The following are some of the important topics for the NIFT GAT.
| | |
| --- | --- |
| Sections | Topics to Cover |
| Logical & Analytical Questions | Interest and rate of interest, Ratio & proportion, Fraction & Decimals, Distance and Time, Work and Speed, linear equation |
| General Awareness Questions | Current News and General Pedagogy |
| Verbal Reasoning | Blood relationship, Distance, Syllogism, Sitting arrangements, Data Analysis, Number or Pattern Sequence |
| Understanding of English, Communicative Skills & Vocabulary | Antonyms & Synonyms; One-word substitution, Phrase and Idioms, Correction of Spelling |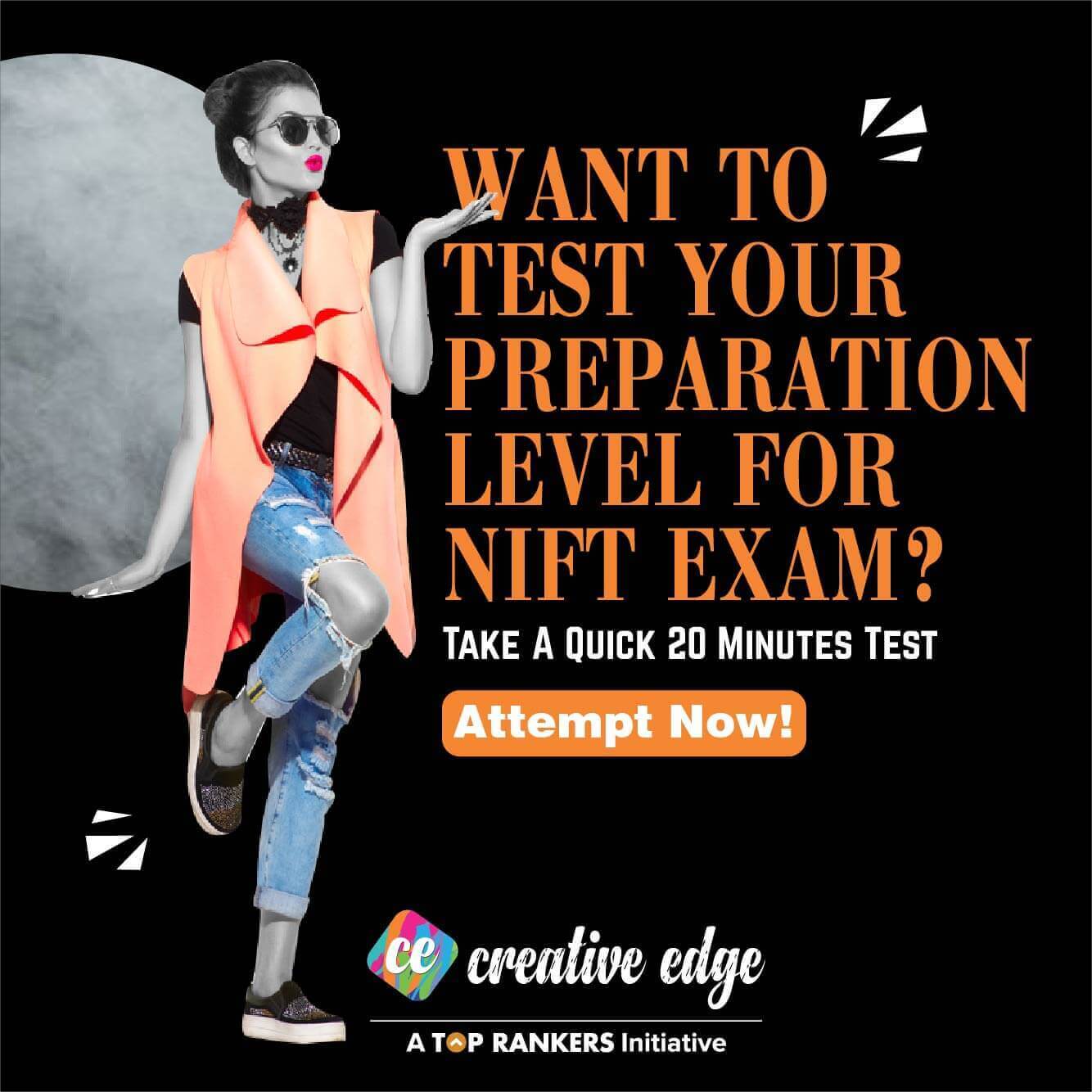 NIFT GAT Preparation: A Piece of advice on how you should prepare
A plan drafted well will help you achieve the best out of the efforts you are going to invest.
Here we are listing some of the best practices, which, if you incorporate them into your daily routine, will help you score best whether the question is easy or hard.
Following these tips will help enhance your NIFT Exam Preparation levels.
Make a plan: Always make a plan about how you are going to study. Set your Chronological order of Subjects in Which you must cover the syllabus efficiently.
Go through the syllabus: Download the Syllabus from the official website or other websites which have it available to make a blueprint of what is required to be covered in the syllabus to make your preparation foolproof.
Study Right: You must choose the industry's best materials and have a record of offering materials that align perfectly with the question pattern. If you don't practice with authentic resources, you might miss out on the best preparation process.
Prepare a schedule: Without a proper Schedule and timetable, you are likely to mess up your study plan. Hence you are recommended to prepare a chart incorporating all your essential activities and your Study hours alongside the topics you need to cover in the given time to complete your preparations as well as revision for the upcoming NIFT Entrance Exam.
Daily practice: You can never achieve your goals by studying for 1 Single day. So you need to prepare your schedule in such a way that you must get time to study every day without skipping and breaking the flow of studies and learning processes. Try to solve as many questions as possible from the Previous Year's Question Papers for NIFT.
Do a quick revision: Whenever you sit for daily study, you are first suggested to go through the last day's notes, questions, and news you have prepared. This way, the things you remembered Earlier will stay fresh in your consciousness.
8 hours of sleep is important: A healthy Sleep cycle is important. Lack of sleep leads to anxiety, panic, and nervousness, which further affect the examination hall's performance and ruin the results. Hence it is advisable to sleep 8 hours before your examination day.
NIFT GAT Exam Pattern
When we come to the NIFT GAT exam pattern, we can notice differences between the Undergraduate and Postgraduate levels, to be precise, for the BDes and BFTech, the total number of Questions is 120, and for MDes and MFTech, the Questions will be 150.
These are some of the highlights of the General Ability Test for NIFT which need to be taken into consideration.
Read more: Highly Recommended Books for the NIFT exam
Examination Name
NIFT GAT Pattern
GAT Full form
General Ability Test
Number of Questions listed
B.Fashion Tech, M.Fashion Tech, and M.Fashion M- 150 questions
Masters Des- 120 questions
Bachelors Des- 100 questions
Duration for Completion of Examination
3 hours for the Master's Programme and Bachelors in Fashion Technology
2 hours each for Master's in Designing & Bachelors in Designing
Score
B.Fashion Tech, M.Fashion Tech, and M.Fashion M- 150 marks
Masters Des- 120 marks
Bachelors Des- 100 marks
The pattern of awarding marks
Score: 1 for each correct answer and -1 for 4 wrong answers (.25 negative marking)
Read more: CAT Questions with Solutions for NIFT exam
* You can also opt for coaching (Online/Offline) for your examination preparation however, the self-study mode is advisable as it is likely to garner better results and enhances the performance of individual