Summary: Fashion in India is no longer restricted to our nation we have a global presence today! The article is a fun read, answering who is the best Fashion Designer in India?
Some of the world's most talented and creative fashion designers are from India. Century-old Indian fashion has a long and rich history, and modern designers continually push the boundaries of originality and innovation.
India, a country with a booming fashion industry, is home to some of the most well-known fashion designers in the world.
So who is the leading fashion designer in India? Even if it's challenging to pick, a few names stick out.
Who is the best Fashion Designer in India?
There is no lack of talented designers in India regarding fashion design.
India has given the globe a multitude of designers who have become household names, from seasoned pros to up-and-coming young talents.
Choosing the top fashion designer in India can be difficult because there are so many talented creators.
We have the top 5 fashion designers in India rather than just the top fashion designer.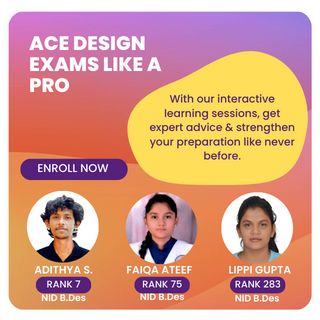 Manish Malhotra
One of India's most well-known fashion designers is Manish Malhotra.
For more than 25 years, he has continuously produced high-quality designs.
Manish is renowned for fusing conventional Indian shapes with contemporary materials and cutting.
He is also a favourite among Bollywood celebrities, and many of the greatest names in the business have been spotted wearing his creations on red carpets.
Check: Is Fashion Designing a good career
Sabyasachi Mukherjee
In India, another well-known fashion designer is Sabyasachi Mukherjee.
He is well-recognised for his meticulous attention to detail and complex textile designs.
He frequently uses traditional Indian designs and techniques to create his clothing, which results in a distinctive look.
A-list actresses like Priyanka Chopra and Deepika Padukone have worn Sabyasachi designs, making him a popular option among celebrities.
Check: What does Fashion Designer do?
Ritu Kumar
Ritu Kumar is a designer who has been making waves in fashion for decades.
Her signature style features luxurious fabrics, intricate embroidery, and traditional Indian silhouettes.
She has dressed many celebrities, including former First Lady Michelle Obama.
Ritu Kumar has also collaborated with numerous global brands, and her designs have been showcased in New York, London, and Milan.
Check: Career in Fashion Designing
Tarun Tahiliani
Tarun Tahiliani is another Indian designer who is well-known in the fashion industry.
His creations combine traditional Indian features with cutting-edge shapes.
His use of elaborate stitching and vivid colours is also well-known. Pranab Mukherjee, the former president of India, is among the famous people for whom Tarun Tahiliani has designed clothing.
How to be a great fashion designer?
Develop your design skills. Take a fashion design course, attend workshops and seminars, and practice sketching and pattern-making.
Research the fashion industry. Read fashion magazines and blogs, follow trends, and attend fashion shows and events.
Build your portfolio. Create a portfolio of your work to showcase your designs and skills.
Network with industry contacts. Contact other Fashion designers, industry professionals, and potential employers.
Learn about production. Become familiar with the production process, from fabric sourcing and manufacturing to shipping and distribution.
Develop your business acumen. Understand business basics, such as pricing, marketing, and finance.
Stay up to date with trends. Keep your finger on the pulse of the latest fashion trends and follow industry news.
Check: What does Fashion Designer do?
Conclusion
These four designers are some of the most respected names in India's fashion industry.
They have each made a name for themselves with their unique styles and innovative designs.
While picking one designer as the best in India is difficult, these four have made a lasting impression on the fashion world.