Summary: To make the best choice subject combination for CUET, you must consider your interests, academic strengths and career goals. Let's find out how to select the best subject combination for CUET?
In India, the Common University Entrance Test (CUET) is an entrance exam administered by several central universities for admission to undergraduate, postgraduate, and research programs.
The exam is extremely competitive, and thousands of students from throughout the country apply each year.
CUET offers a variety of subjects for which candidates can apply.
You must choose your subjects carefully to enter the greatest universities and colleges. Keep reading to understand How to select the best subject combination for CUET?
CUET Exam Pattern 2023
You should check the university's required qualifying requirements for admission to UG (undergraduate) courses before beginning the application process for the CUET 2023 Exam.
Under CUET Eligibility, specific CUET reservations are made for the SC/ST, OBC, and PwD groups.
According to the CUET Exam pattern, all questions should be multiple-choice (MCQs). Each answer is worth 5 points.
Unlike other entrance exams, CUET is divided into various sections, and you must select certain subjects from the given list.
The subjects include languages, core domain subjects and a general test.
Section
Subjects/Tests
Questions to be Attempted
Section 1A - Languages
There are 13 different languages. Any of these languages may be chosen.
40 questions are to be attempted out of 50 in each language.
Section 1B - Languages
There are 20 Languages. Any of these languages may be chosen.
Section 2 - Domain
There are 27 Domains specific subjects being offered under this section. A candidate may choose any subject the applicable University/ Universities desires.
35/40 Questions to be attempted out of 45/50.
Section 3 - General Test
A General Test is being used for admission to any such undergraduate program/programs offered by Universities.
50 Questions to be attempted out of 60
Selecting the right domain subjects is the most important of CUET.
The domain subjects required to pass the eligibility will differ based on your preferred university/college and the course.
It is advisable to check the eligibility for the university you want to get it.
For a particular course, the required domain subjects will typically be the same regardless of the university/college.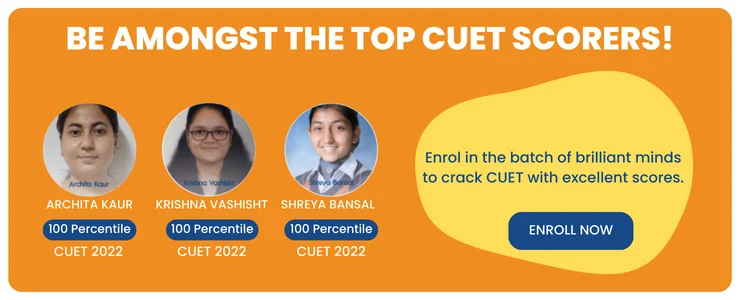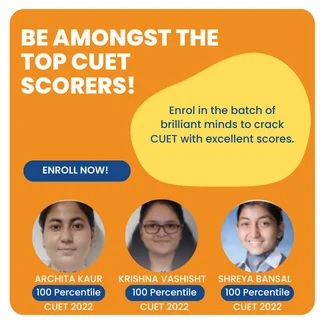 Domain subjects list
This is the list of 27 available domain subjects for CUET 2023 Exam.
You can select up to 6 domain subjects from this list.
Section
Subject
Section II - 27 Domain-Specific Subjets
Accountancy/Bookkeeping
Agriculture
Anthropology
Biology/Biological Studies/Biotechnology/Biochemistry
Business Studies
Chemistry
Environmental Studies
Computer Science/Informatics Practices
Economics/Business Economics
Engineering Graphics
Entrepreneurship
Fine Arts/Visual Arts(Sculpture/Painting)/ Commercial Art
Geography/ Geology
History
Home Science
Knowledge Tradition-Practices India
Legal Studies
Mass Media/Mass Communication
Mathematics
Performing Arts
Physical Education/National Cadet Corps(NCC)/ Yoga
Physics
Political Science
Psychology
Sanskrit
Sociology
Teaching Aptitude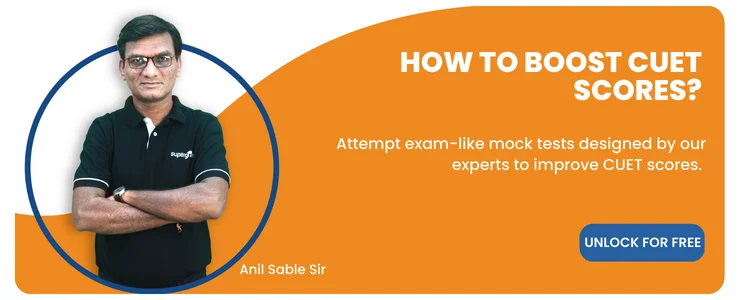 How to select the best subject combination for CUET?
For the course and the university you select, there will be a list of domain subjects to select to be eligible. For example, if you want to get into B.E. Biotechnology at any university, you need to opt for these languages; English, Physics, Chemistry, Biology and General Test.
Selecting the domain subjects doesn't leave you with much choice because you can select only certain subjects based on your preferred course. Always check for the university's eligibility criteria before finalising your selected subjects.
When selecting a language from Section I, you must choose at least one from Section IA. You also have the option to choose one from the Section IB. However, choosing one in Section IA is compulsory; most courses and colleges require English.
Some Domain-Specific Subjects are cross-disciplinary. There will be two sections in those disciplines, with Section A compulsory for everyone. Section B may contain several sub-sections from which the candidate may select one or more depending on the program/university to which they are applying.
Check: CUET Syllabus 2023
For example, The University of Delhi has stipulated that candidates may only appear in CUET courses in which they have passed Class 12. They also require you to require domain subjects according to their created list. Always check if your preferred university has such requirements.
If you want to try different courses, for example, your primary choice is B.E Engineering, but you want to have B.Com as a backup, you can opt for up to 6 domain subjects which will cover all the subjects you need to have for both Engineering and B.Com. However, many colleges require you to have class 11 and class 12 subjects in the same domain.
Check: CUET Universities 2023
Conclusion
It is advisable not to rush into subject selection. Do proper research on the course and your preferred universities, check its requirements and then select your subjects. Even if you make a mistake and later you want to change your subjects, you will be given a chance to rectify it. Domain subject selection does not leave you much choice, but you can choose more subjects if you want to pursue multiple courses. You can choose the most comfortable language and preferably your primary language in class 12. Selecting the right subjects is the first step to cracking the CUET exam.