Summary: Admission to Delhi University is highly competitive, and scoring well in CUET is crucial. As a student, you must know the high score requirements for different courses and colleges and prepare accordingly. Explore - How much to score in CUET for DU?
The Common University Entrance Test, or CUET, is an exam conducted by the National Testing Agency (NTA) for admission into various central universities in India, including Delhi University (DU).
CUET is an important exam for students seeking admission to DU as it is a common entrance exam for multiple central universities, streamlining the admission process.
Scoring well on CUET can increase a student's chances of admission to DU, one of India's most prestigious universities.
Research the admission requirements, practice hard, and aim to score as high as possible to improve your chances of securing admission to DU. Let's find out - How much to score in CUET for DU?
How much to score in CUET for DU?
You must achieve the minimum score requirement established by the institution to be considered for admission to Delhi Institution (DU) via CUET. DU admission via CUET has a minimum score requirement depending on the program or department you are applying for.
Most programs have 60% or above minimum score requirements for DU admission through CUET. To qualify for admission to DU, you must have a minimum CUET score of 480 out of a possible 800. Although examining the exact criteria for the program you are interested in is vital, certain programs may have a higher minimum score requirement.
It is important to remember that attaining the minimal score requirement does not guarantee admission to DU. In addition to your

CUET

score, the university will consider your academic history, extracurricular activities, and personal statement. Admission to DU is very tough.
The minimum score requirement for DU admission through CUET may sometimes be relaxed for certain candidate groups. For instance, as per the CUET reservation, students from Scheduled Castes (SC), Scheduled Tribes (ST), or Persons with Disabilities (PwD) may be eligible for admission with a reduced minimum score requirement or other considerations.
In addition to the minimum score requirement for CUET, certain CUET UG programs or faculties could have their own particular prerequisites. For instance, certain programs could demand that candidates have taken particular courses in high school or have a certain degree of language ability.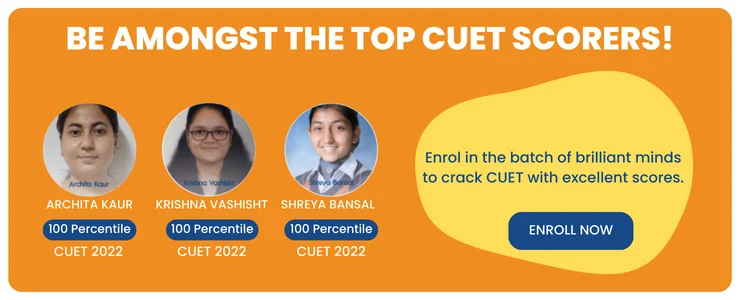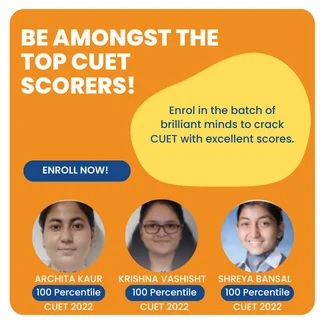 How much to score in CUET for DU?
A strong Cluster University Entrance Test (CUET) performance is essential for Delhi University (DU) admission. The CUET test is scored out of 800, and various institutions and courses have varying admission standards. This section will give you an overview of the CUET score requirements for admission to DU.
The highest CUET cut-off mark for admission to DU often ranges from 650 to 700. Nevertheless, this could change depending on the college and course you choose. Examples of prestigious degrees with higher cut-offs are B.Com (Hons), Economics (Hons), and English (Hons).
Aim for a CUET score between 700 and 750 to get admission to these courses. You should strive for a score of at least 600–650 in B.Sc. (Hons) subjects, including physics, chemistry, and mathematics. You should aim for a score between 650 and 700 for B.A. (Hons) subjects like political science and history.
It is crucial to remember that the cut-off scores might change every year depending on various variables, including the number of candidates, the difficulty of the test, and the number of seats available in the institutions. To improve your chances of admission, you should strive for the highest possible score.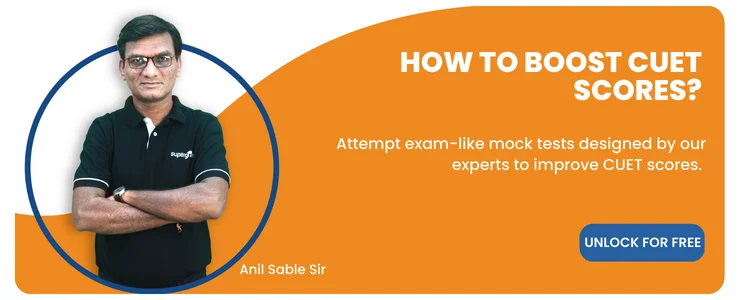 Tips for Scoring Well in CUET
Familiarize yourself with the exam pattern and syllabus.
Create a study plan and stick to it.
Practice previous year's question papers and take mock tests.
Improve your time management skills to complete the exam on time.
Focus on your weaker areas and practice them more.
Take care of your health and well-being during the exam preparation phase.
Avoid any distractions while taking the exam.
Read the questions carefully and answer precisely.
Maintain accuracy, as negative marking is there.
Stay calm and composed throughout the exam.
Check: CUET BCA Syllabus 2023
Conclusion
So, that's all about how much to score in CUET for DU admissions. As a student, you may feel overwhelmed by the admission process but don't worry. With the right preparation and determination, you can secure admission to your preferred course at Delhi University. It is essential to research the admission requirements for your chosen college and course and aim to score as high as possible in CUET. Remember, the competition is high, and every mark counts. So, prepare well, practice hard, and stay focused to achieve your goals. Good luck with your exam, and may you score high and get into DU!