The Common Universities Entrance Test (CUET) is one of the most competitive entrance exams, with approximately 3 lakhs students competing for each course to secure admission to 86 universities.
Geography is one of the important subjects in section 2 of the Common Universities Entrance Test. If you want to start your career in any of the Geography related fields, then preparing for this subject is most important.
Most of you might think that preparing for a Geography subject is tough, as the syllabus is vast. However, if you are committed and dedicated to your goal, cracking the exam is not a big challenge!
This post shall guide you through some simple tips and tricks that will help you better understand how to prepare CUET Geography, important topics, the best preparation books, and more.
CUET Geography Preparation Tips 2023
Geography as a subject explores various physical properties of the Earth's surface and the pattern of human settlement across it.
It is an essential part of the CUET Entrance Exam 2023 if you want to pursue your career in M.SC in Geography, Bachelor of Arts (Geography), B.Sc. (Hons) in Geography, etc.
Despite being interesting, most of you may not like the prospect of studying Geography because there are a lot of facts and concepts to remember.
If you are one of those aspirants who find Geography difficult, do not worry! We have come up with a few CUET Geography preparation tips in this post.
Know What to Learn!
A syllabus is a type of instructional tool that establishes a guideline for what to learn for the upcoming entrance exam.
The Geography Syllabus is divided into two parts:
Fundamentals of Human Geography.
India: People and Economy
The Geography syllabus for CUET will include only the syllabus for class 12th standard. Going through the CUET Syllabus will specify the subjects and concepts in which you will be assessed during the examination.
Also, it will help you plan your preparation in a better way and score good marks in the upcoming exam.
Know the Exam Pattern
According to the CUET Exam Pattern, the Geography subject is one of the 27 domain-specific subjects in Section 2.
There will be one question paper which will have 50 questions, out of which you have to attempt only 40 questions.
The paper is conducted for a total of 200 marks, and 1 mark will be deducted for each wrong answer.
Question types will be objective (MCQs) and the duration of the paper will be 45 minutes.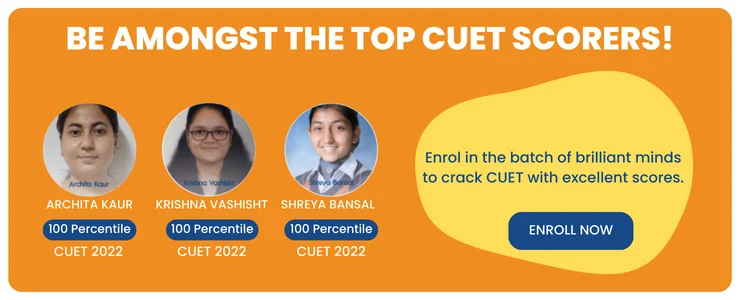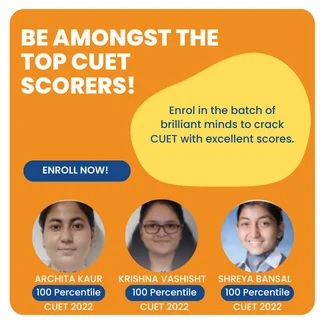 Create a Study Time Table
Following a proper preparation plan is essential for a subject like Geography because the syllabus is vast and includes a variety of topics, including some that are complex too.
You do not have to deal with last-minute worry if you have planned throughout the year.
Make sure to spend at least one hour daily preparing the Geography subject. Also, try to complete planned tasks on time.
Clear Your Concepts
Having conceptual clarity is the key to answering any type of question. You must ensure that every aspect of the topic is clear and easy to comprehend.
If you do not understand any topic, you can join the best CUET online coaching and take help from mentors.
They will also help you clarify all your queries and helps in analyzing your preparation levels.
Attempt Mock Tests
According to the experts, attempting mock tests is one of the best preparation methods to enhance your preparation levels.
Also, taking up CUET Mock Tests after completion of each topic will help analyze your preparation levels and focus on improving in weak areas.
Mock tests will help you know the difficulty level of questions and the type of questions asked in the upcoming exam.
Best Books for CUET Geography Preparation 2023
Choosing the right preparation books for the CUET exam is significant for understanding the concepts in-depth and scoring good marks in the upcoming exam.
Along with referring to the CUET Preparation Books mentioned below you should read the Hindu newspaper for one hour daily.
| | | |
| --- | --- | --- |
| Book Name | Author | Publisher |
| Objective Geography | Abhishek Dubey | Oswaal |
| Class XII Geography NCERT Textbook | NCERT | NCERT |
Sample Questions for CUET Geography 2023
To help you get an idea about the type of questions asked in the exam, we have provided a few sample questions for your reference here.
Q) Which branch of Geography does not belong to Human Geography?
A) Population Geography
B) Economic Geography
C) Physical Geography
D) Social Geography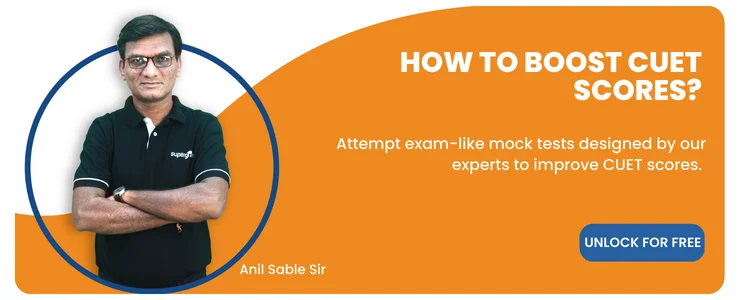 Q) Which element is not a part of the physical environment?
A) Climate
B) Relief
C) Agriculture
D) Water
Q) Who proposed the concept of Neodeterminism?
A) Griffith Taylor
B) Blache
C) Huntington
D) Ritter